La Constancia, Esmeralda
1913 issues
The La Constancia mine, Esmeralda, is situated in the municipality of Sierra Mojada in the extreme west of Coahuila. We know of one issue of one and five pesos. Both these notes were issued by the Compañía Minera "La Constancia" in Esmeralda on 21 August 1913 and canceled by Gullermo Purcell y Cía., Sucs. in Saltillo four years later on 27 July 1917.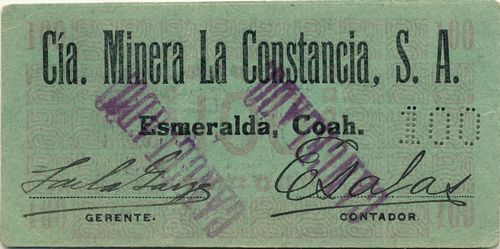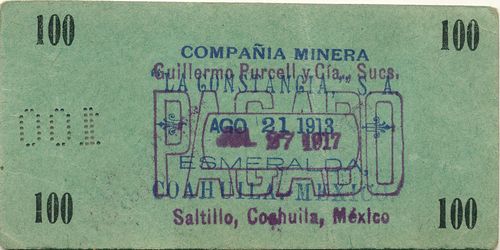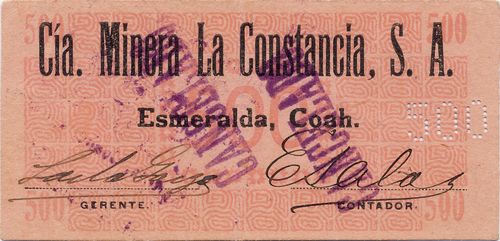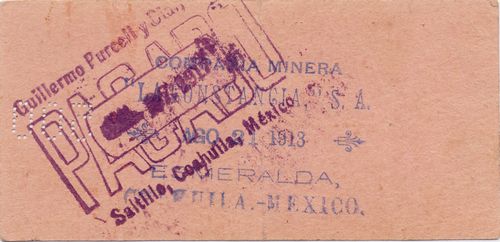 1914 issues
We know of a 50c note datestamped 5 February 1914 and a $1 note.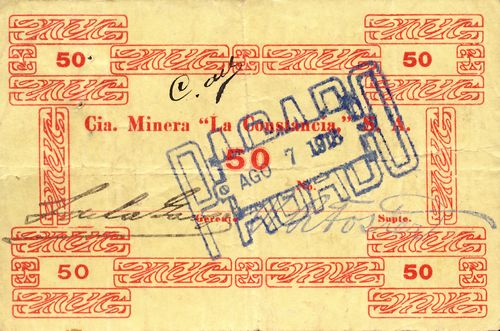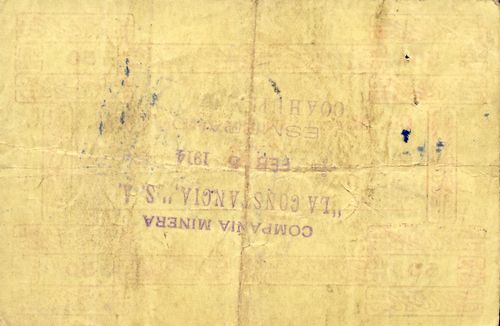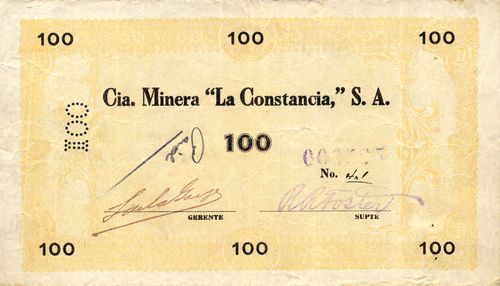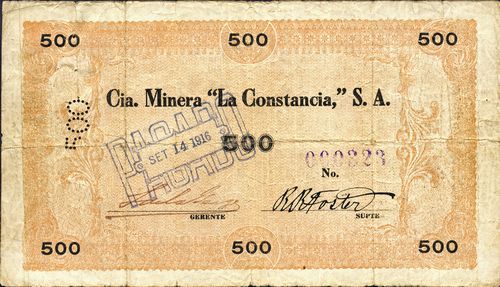 1916 issues
Further issues are known from 1916. One group is for specific amounts in Constitutionalist money, to be used in the marketplace in Sierra Mojada. These were typed on reused sheets of paper, including chits issued by the company store (tienda de raya).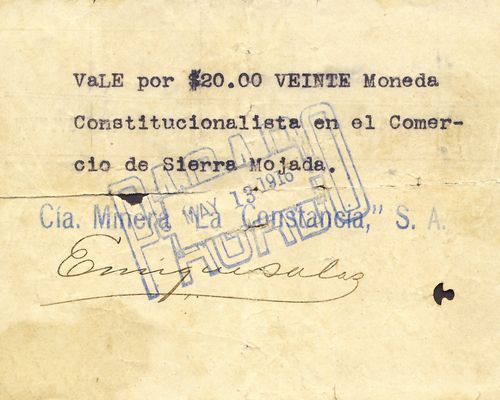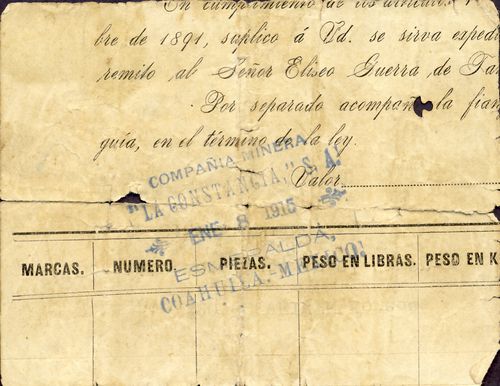 We also have examples of vales from "La Esmeralda" for specifie amounts ($5, $10 and $20), with a space for filling in the name of the payee, payable in merchandise in the company's store.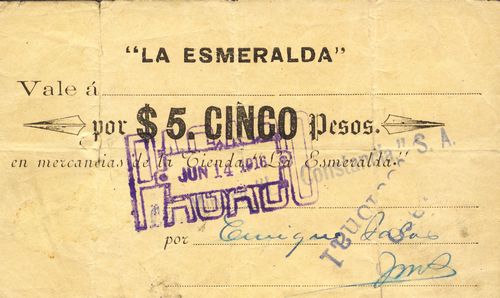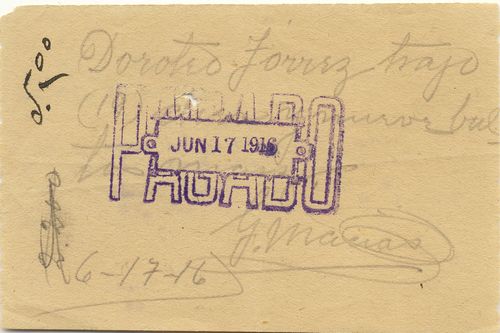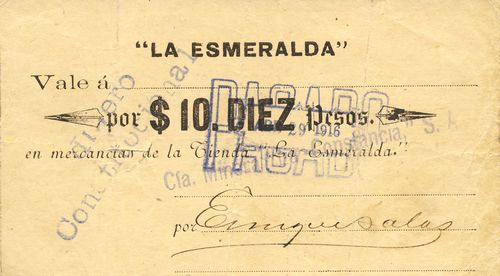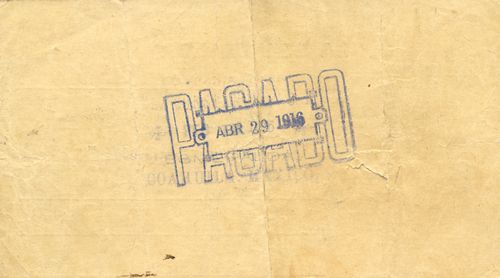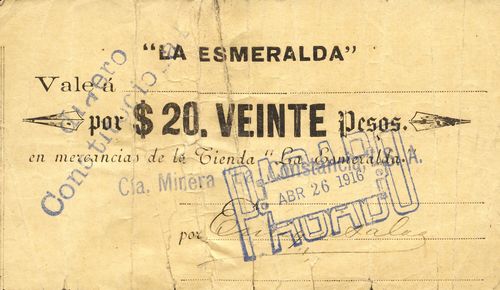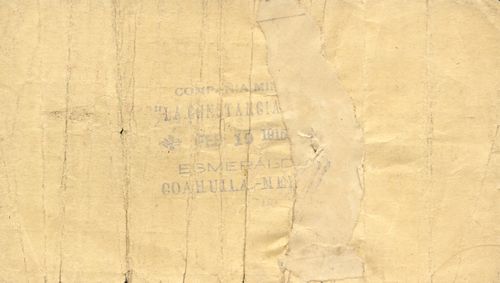 Another group are of provisional vales for specific amounts in Carranza's infalsificable money. Note that the denominations go up to $100, so these were not just for paying wages but for every manner of commercial transactions.