Ayuntamiento de 1915

There was a multiplicity of issues made by local councils in 1915 to address the severe lack of small change. Some of these have features in common (ivy border, cursive script, entitled TRANSITORIO, etc.) that might suggest a shared printer but there is a limit to the number of ways that one can design a simple note. Most do not have a serial number, so it would be interesting to know how they were authorised and put into circulation and what controls were kept. They could have been sold to businesses or individuals and so fully back by hard(ish) cash, or used to pay employees and buy supplies, so without any substantive backing.
Again, it is not known if they were officially withdrawn or just fell into disuse, though the former is more likely.
Obviously more information from local sources is desperately needed. There will have been plentiful correspondence about these issues but, if it still survives, it needs to be tracked down.
Yxcapuzalco
2c and 20c notes are known[images needed].
Yxcateopan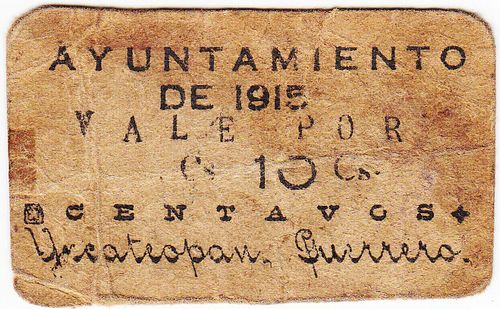 Three values (2c, 10c and 50c) are known.
Teloloapan
One series had larger type.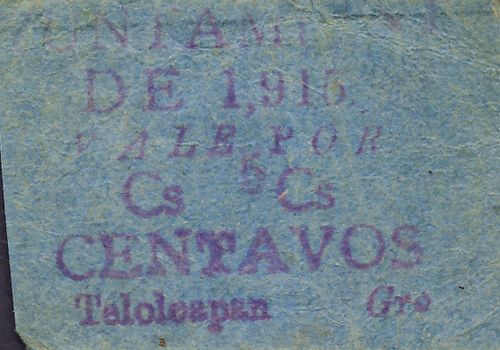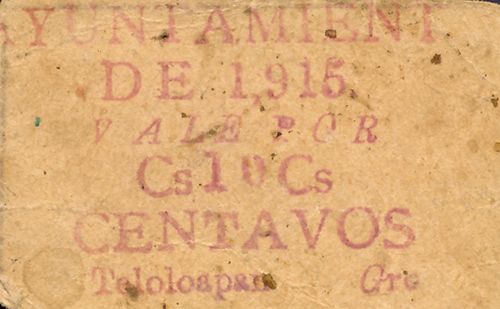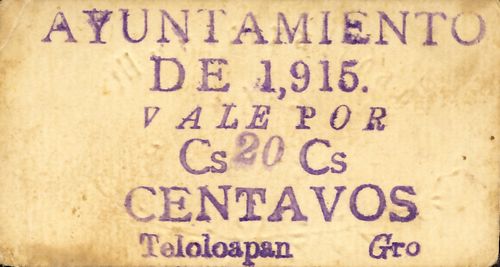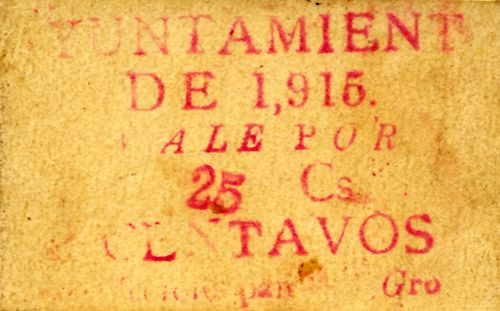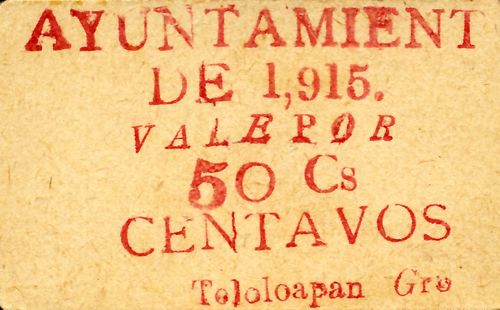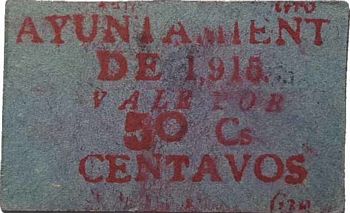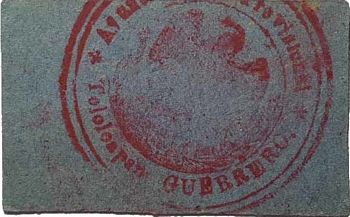 These are known in six values (2c, 5c, 10c, 20c, 25c and 50c) on different coloured paper, some on reused flyers for Doctor Herrera.
Total
number
Total
value
comment
2c
5c
10c
20c
20 Cs
Cs 20 Cs
25c
50c
50 Cs
Another series had smaller lettering. Some of these were numbered.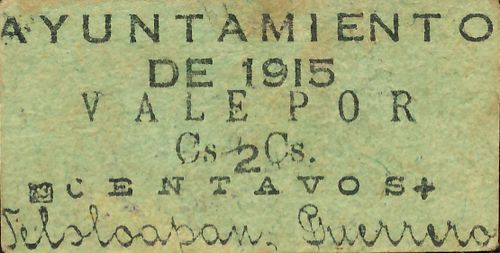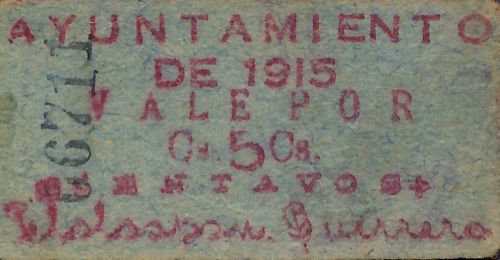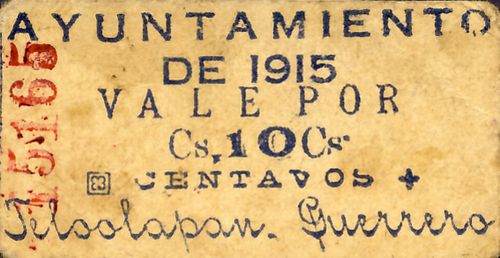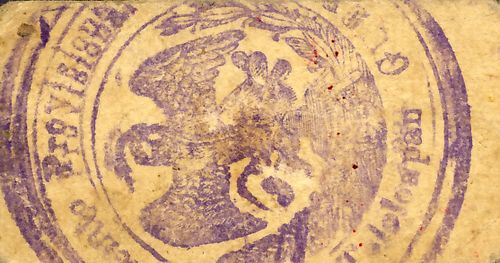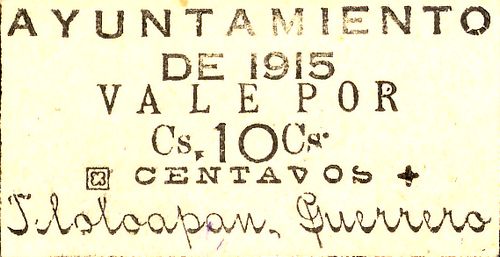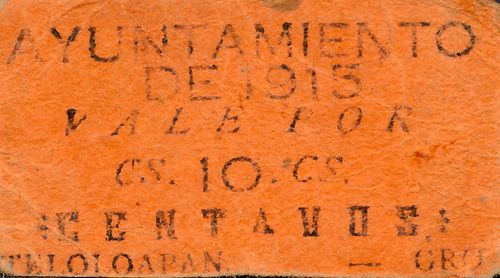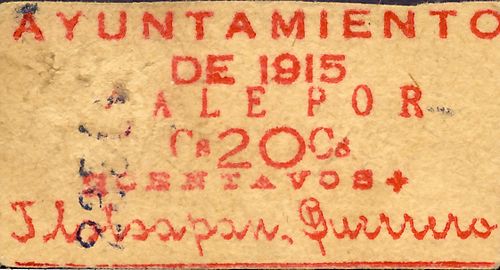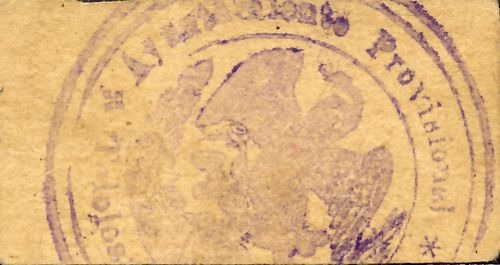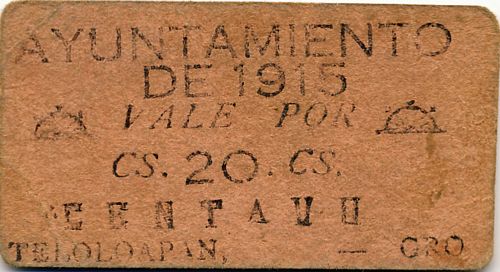 from
to
Total
number
Total
value
2c
Teloloapan cursive letters
5c
Teloloapan cursive letters
include numbers 03014

CNBanxico #11145

to 06711
10c
Teloloapan cursive letters: small 10
includes numbers 15165 to 16966

CNBanxico #4341

Teloloapan cursive letters: large 10
includes numbers 05616

CNBanxico #4340

to 17369

CNBanxico #4343

Teloloapan block letters
20c
Teloloapan cursive letters
includes numbers 13644

CNBanxico #4351

to 24499

CNBanxico #4355

Teloloapan block letters