Ayuntamiento de 1915

There was a multiplicity of issues made by local councils in 1915 to address the severe lack of small change.
Yxcapulzalco
2c and 20c notes are known.
Yxcateopan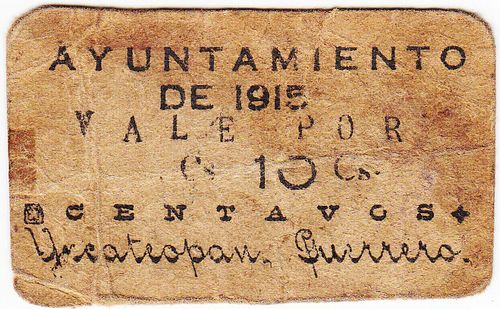 Teoloapan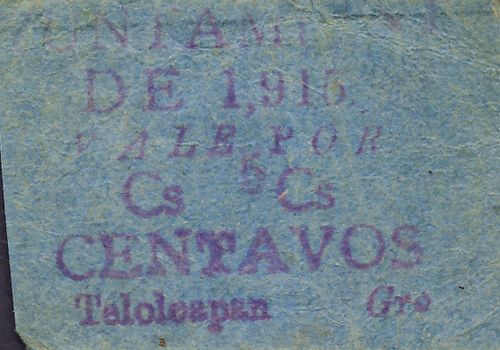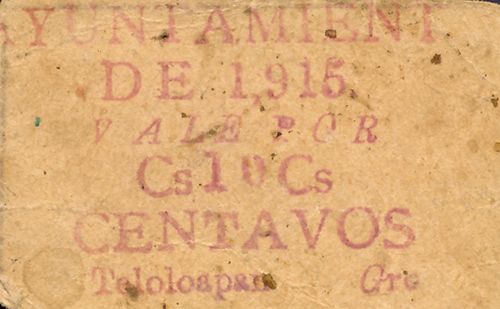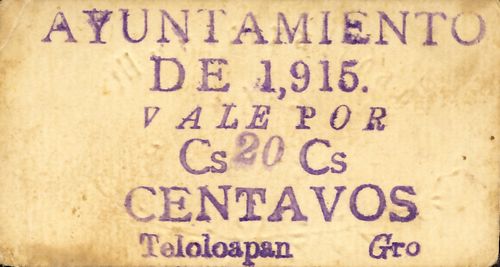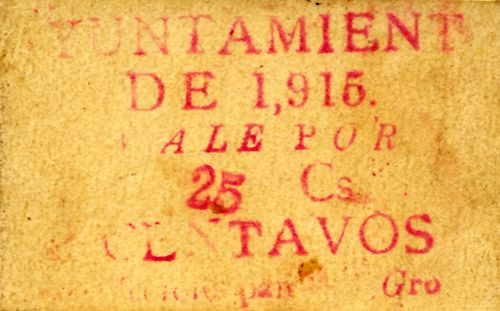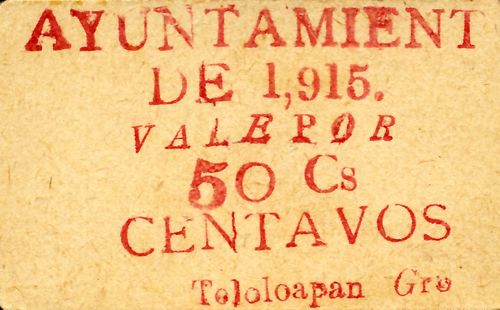 Another series, this time with numbers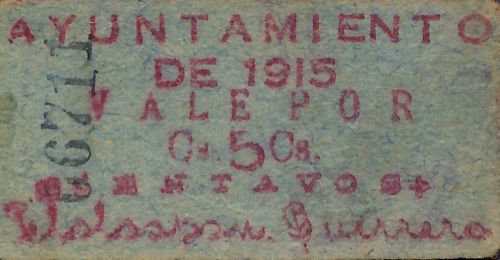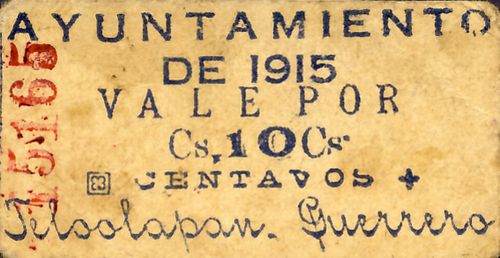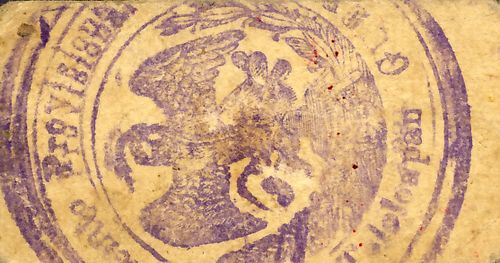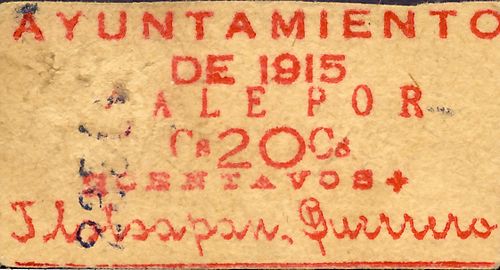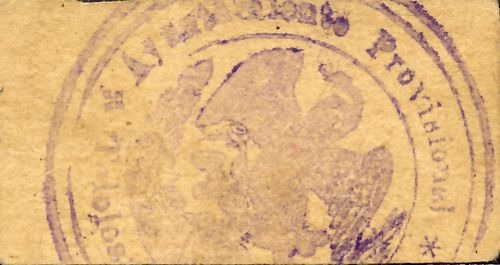 Iguala
Various series
One, with no border
(2c, 4c, 5c, 10c, 20c)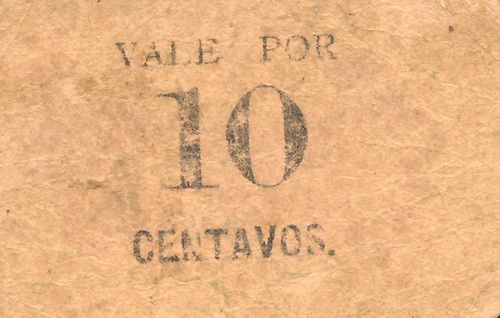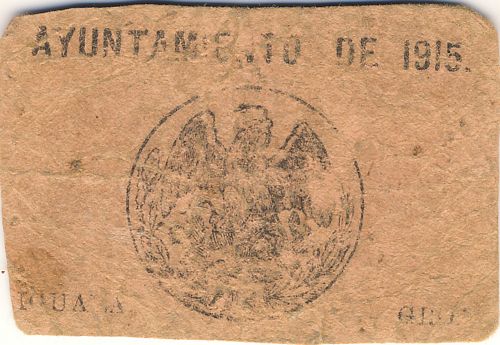 One, with straight line border
(2c, 3c, 4c, 5c, 10c, 20c, 25c, 50c)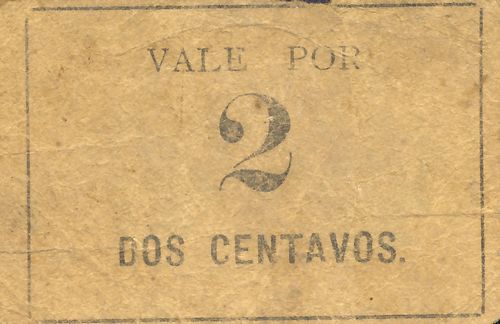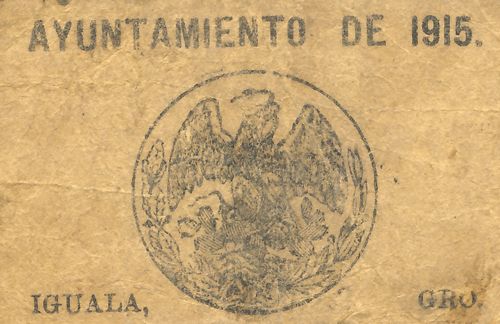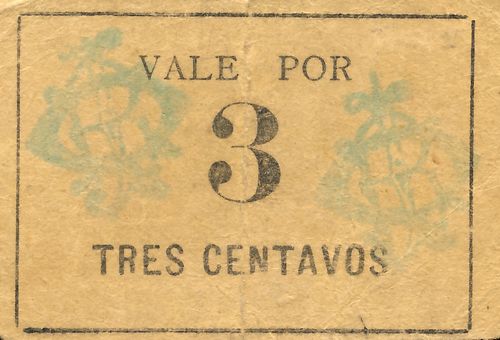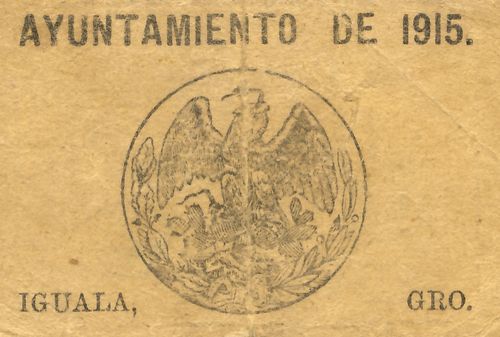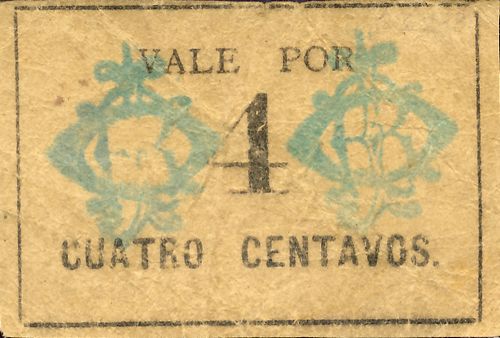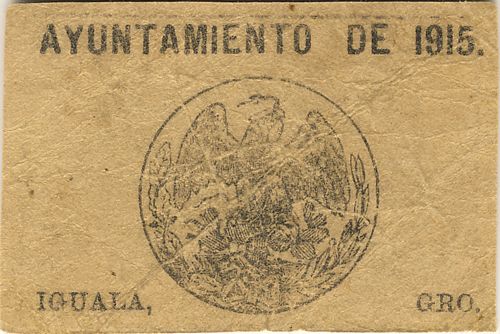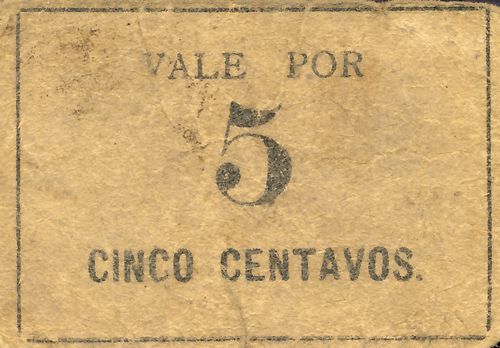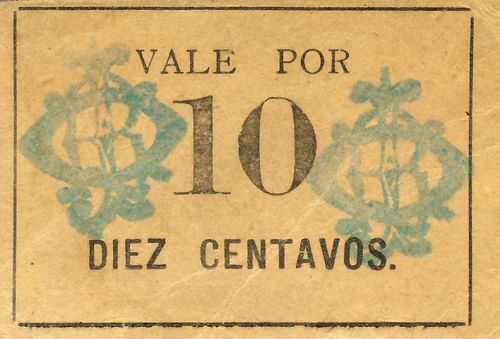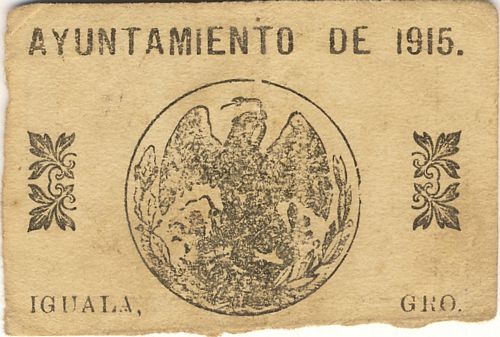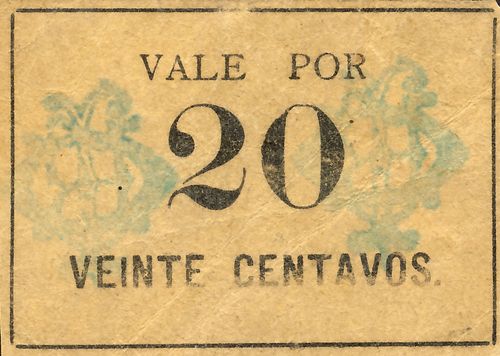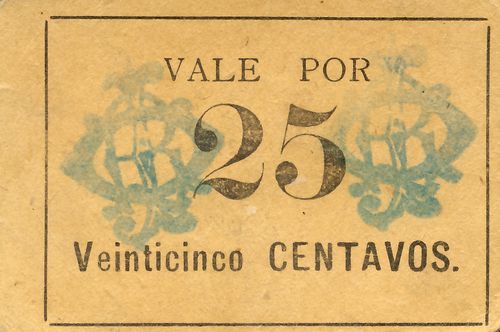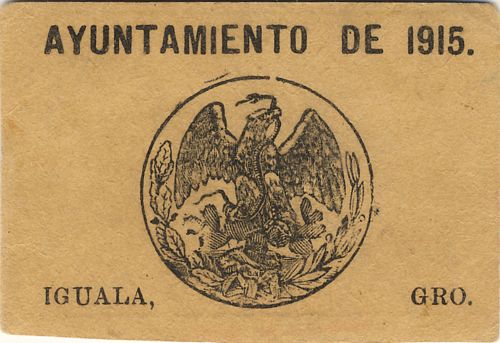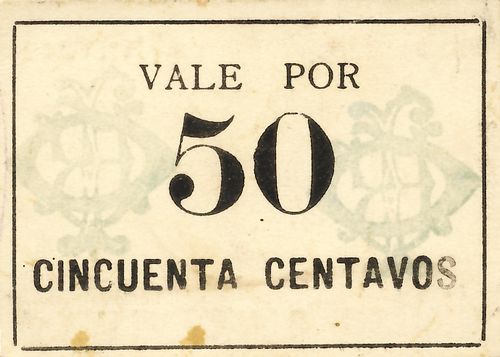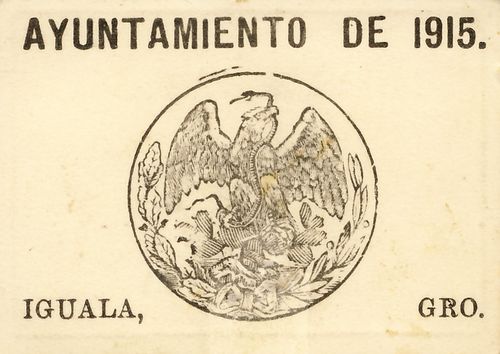 One series with ornate border
(2c, 3c, 4c, 10c, 20c, 25c, 50c, $1)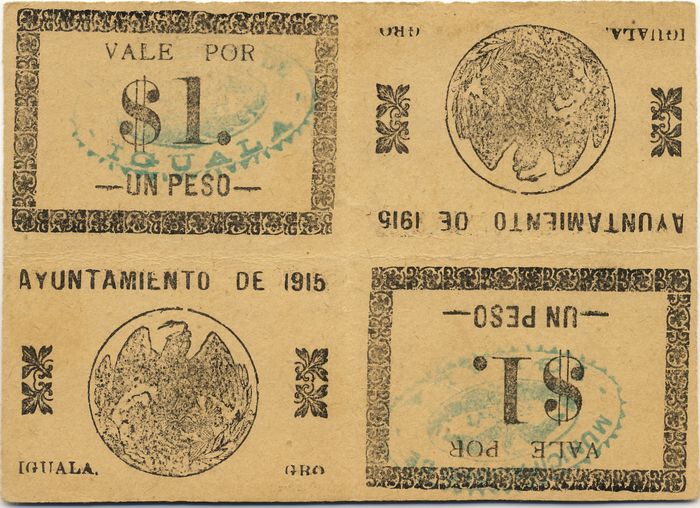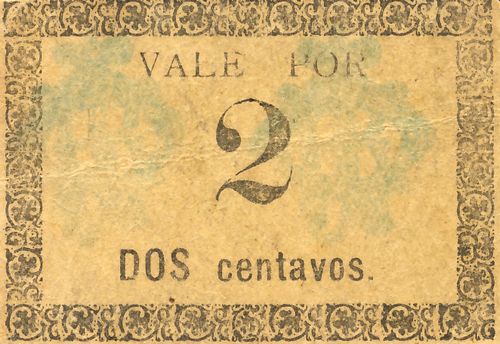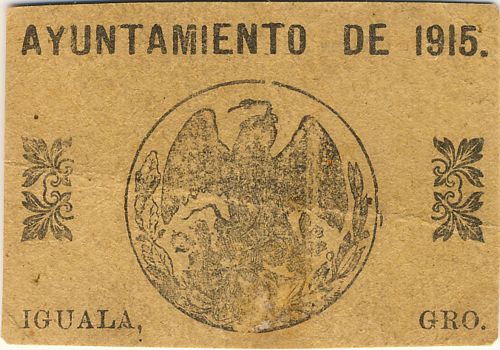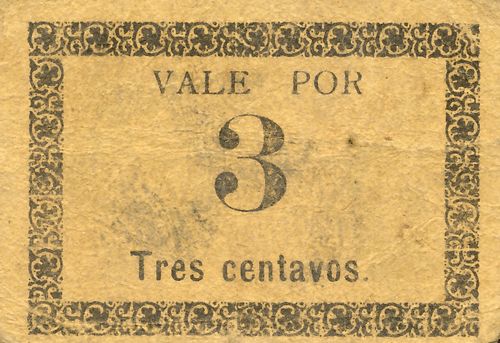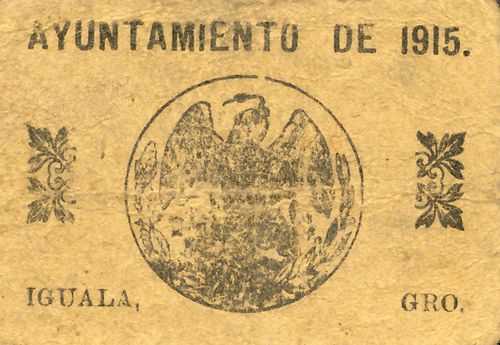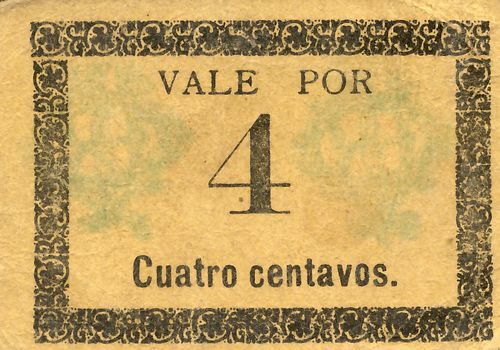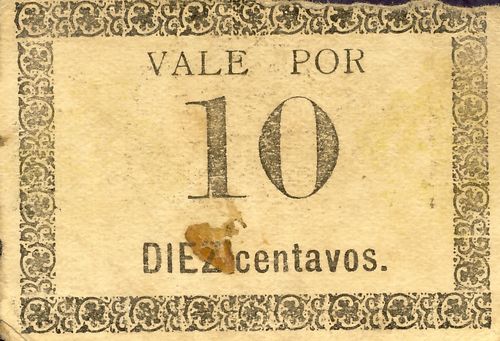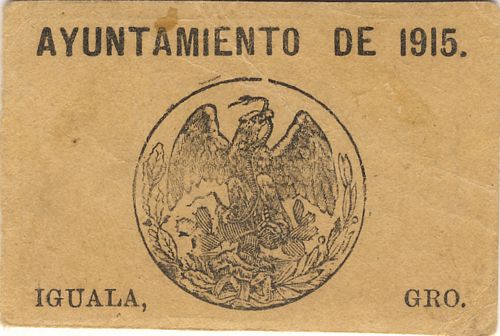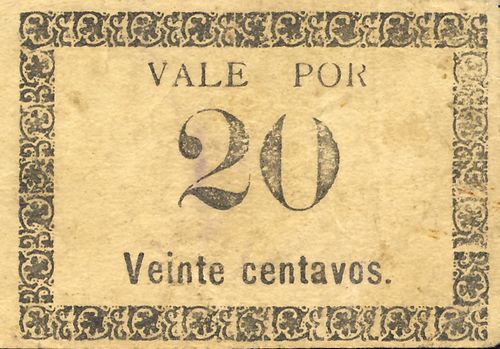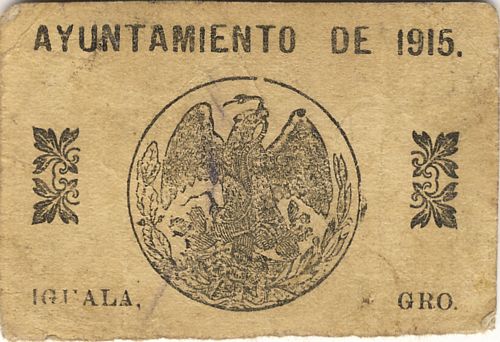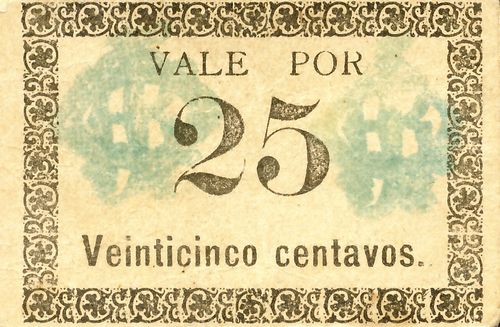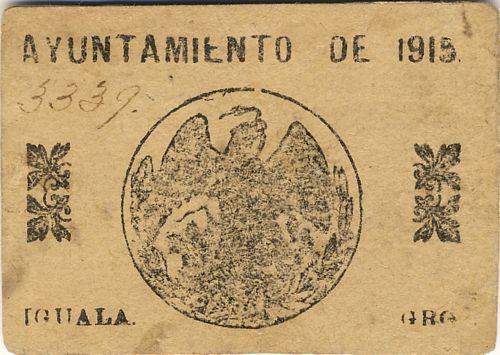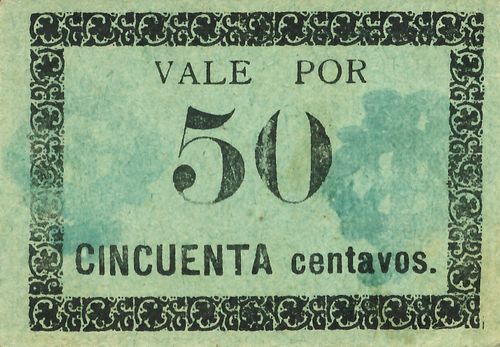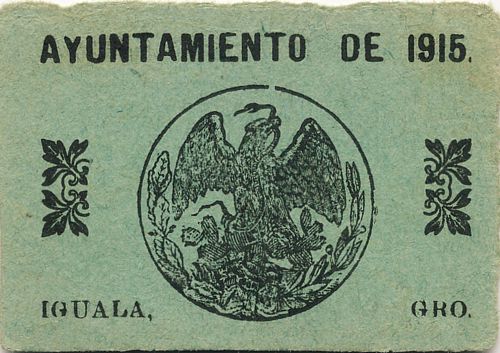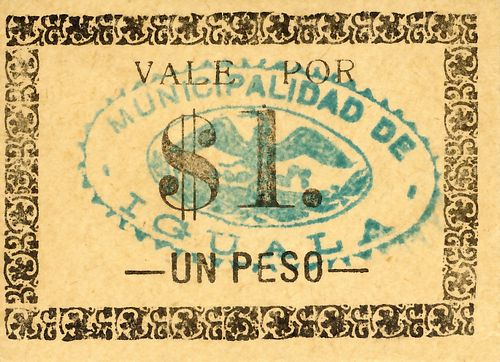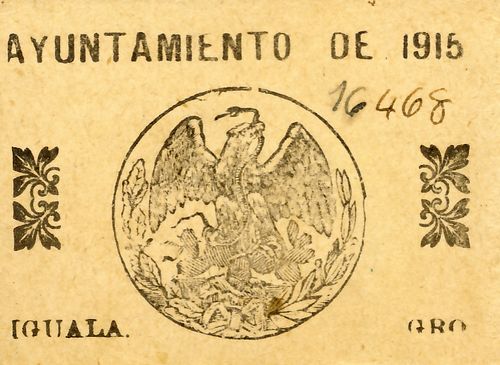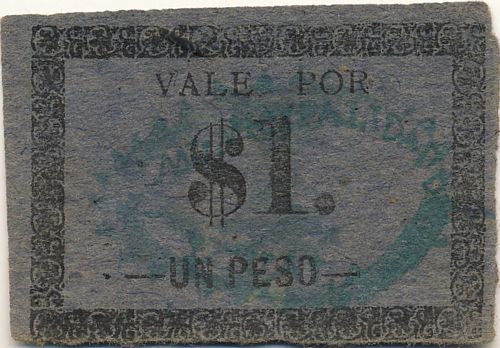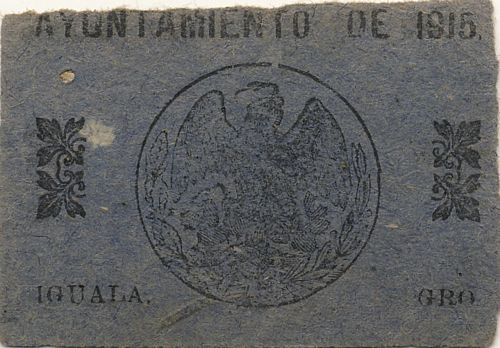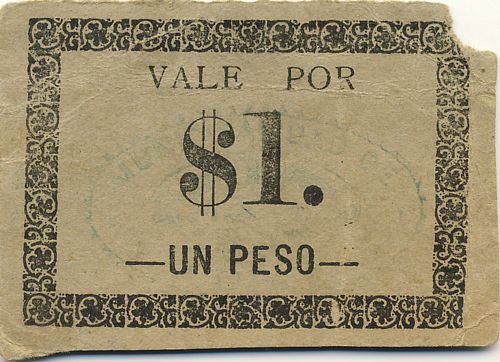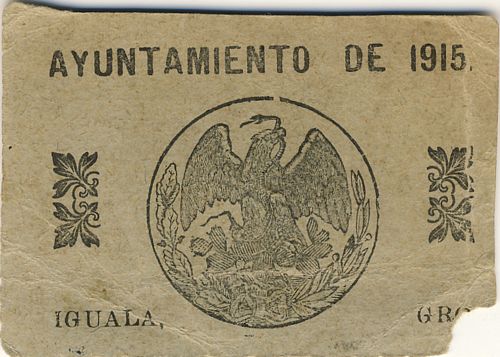 Tepecoacuilco de Trujano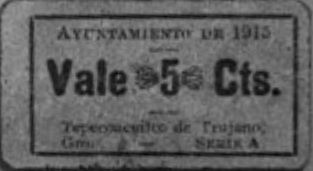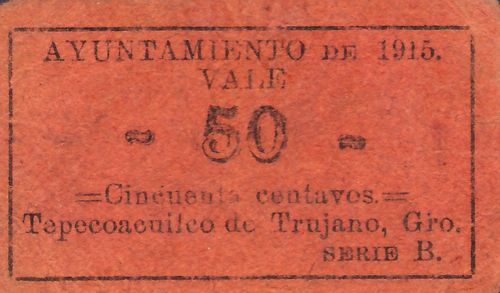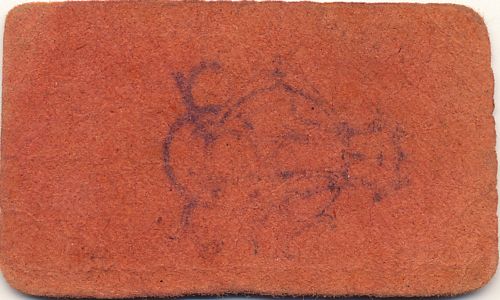 Two series (A and B)
Cocula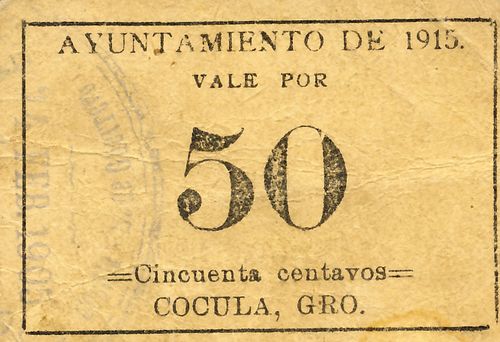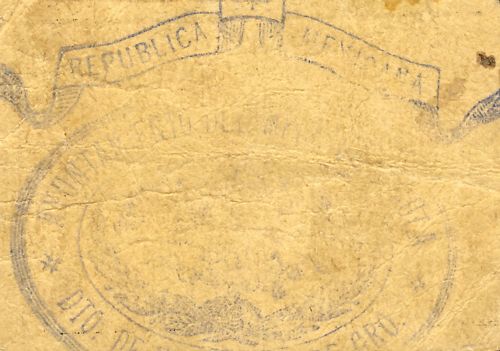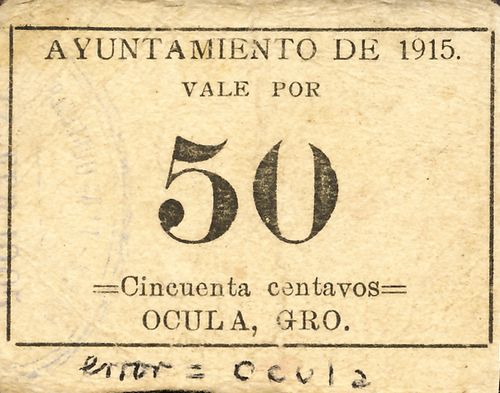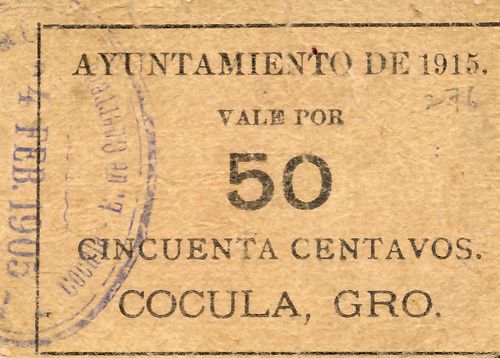 The seal reads REPUBLICA MEXICANA – AYUNTAMINENTO DEL MPIO. DE COCULA – DTO. DE HIDALGO. E. DE GRO. The date on the other stamp is obviously an error for 4 February 1915.
Apipilulco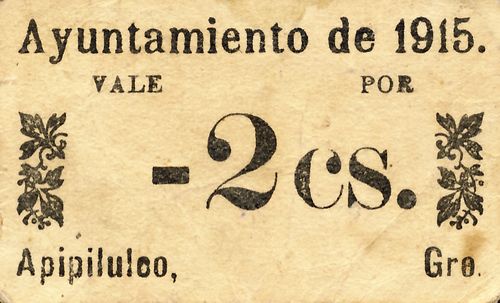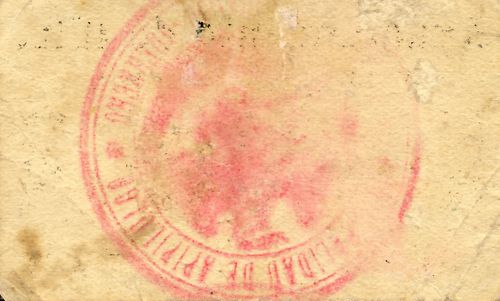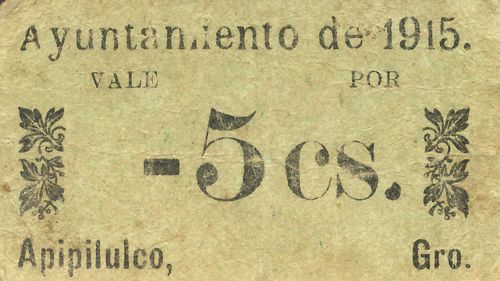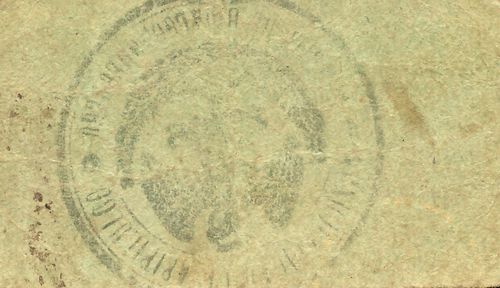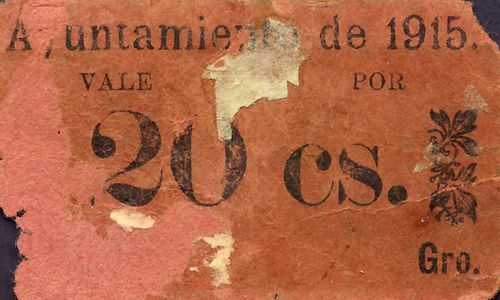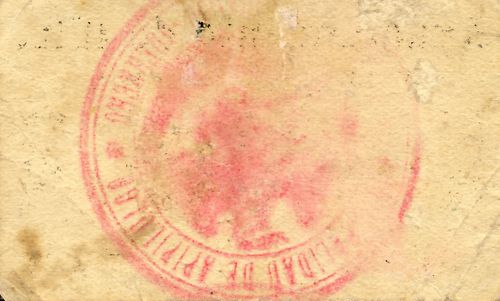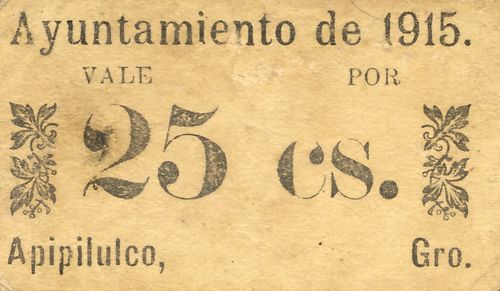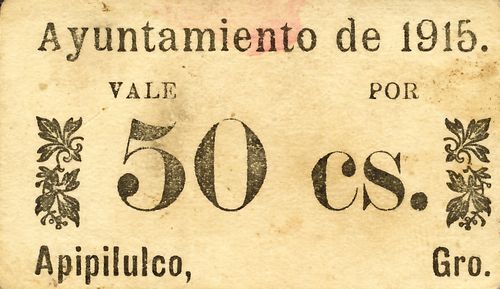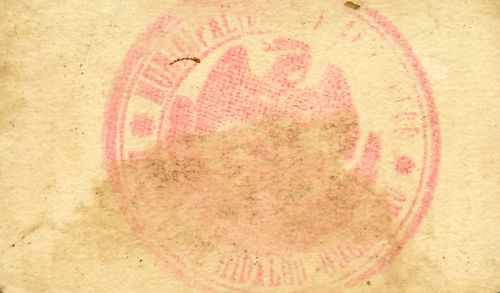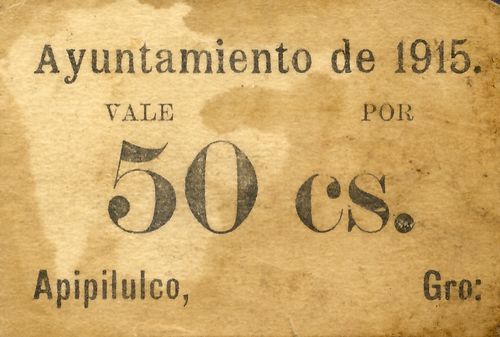 The stamp on the back reads MUNICIPALIDAD DE APIPILULCO - DISTRITO DE HIDALGO , GUERRERO
Chichhualco
20c and 50c are known
Atliaca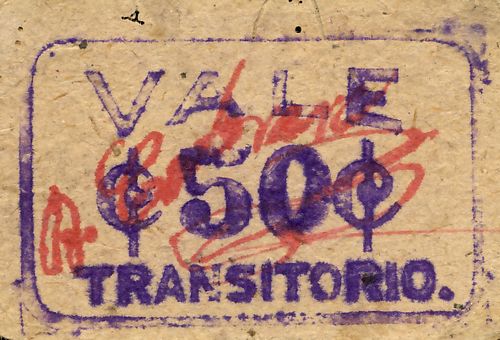 Tixtla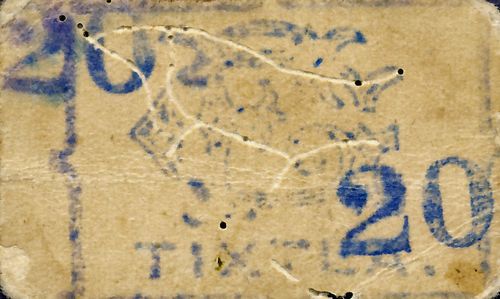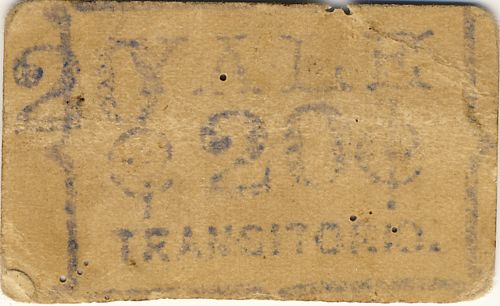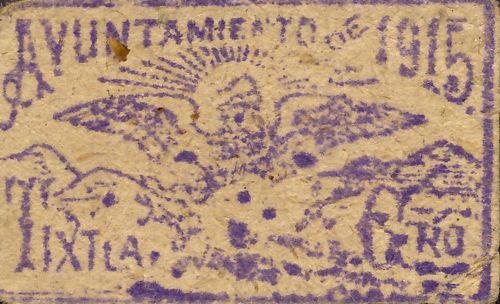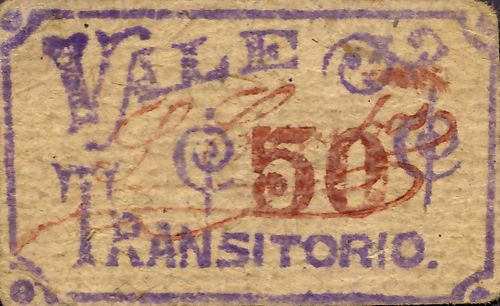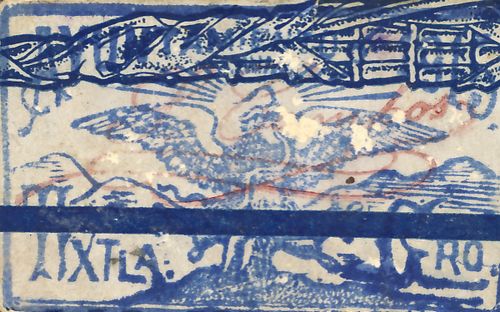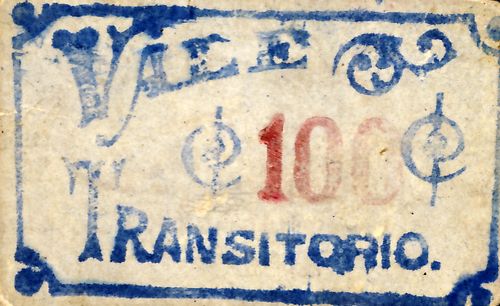 Bravos
Notes dated 1 March 1915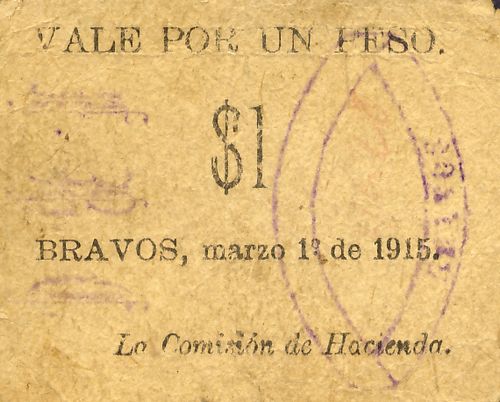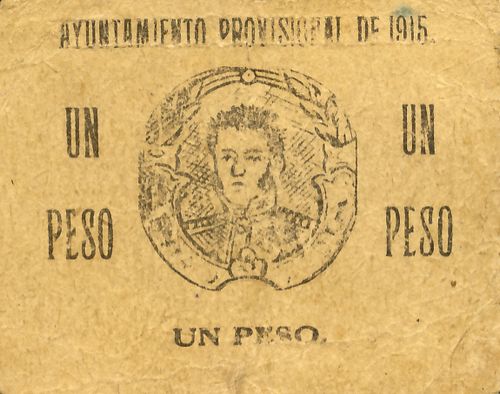 Notes dated 5 June 1915 (5c, 10c, 20c, 50c, $1) from the Comisión de Hacienda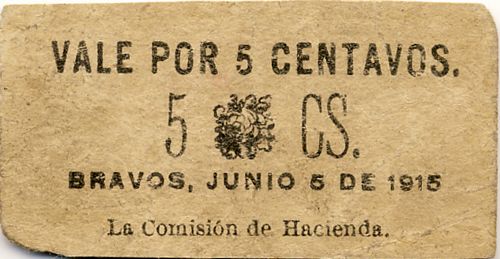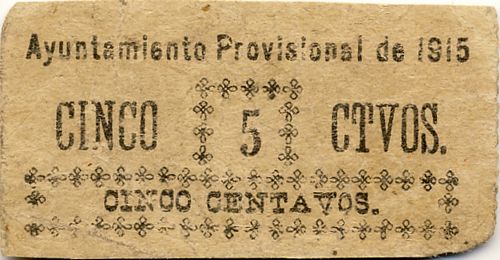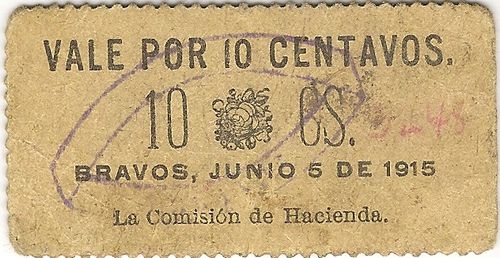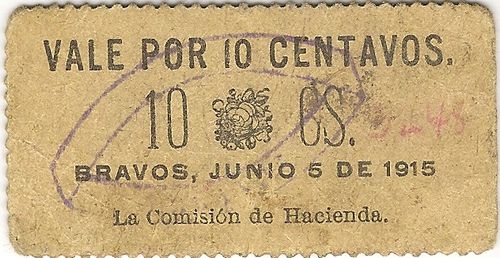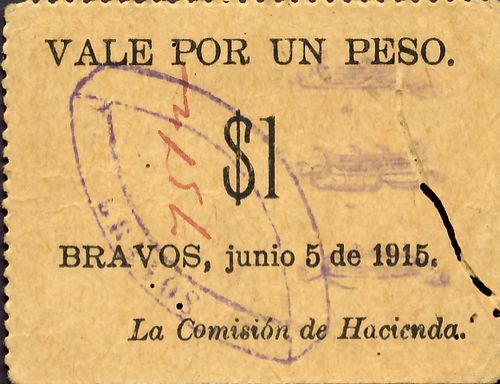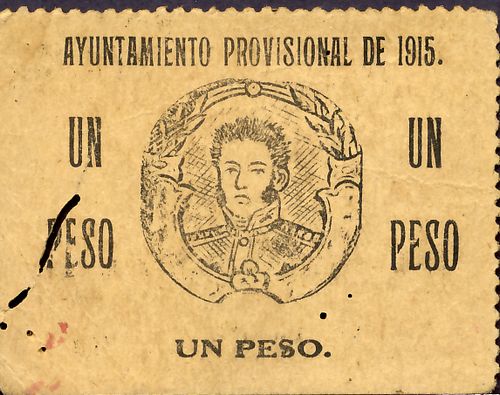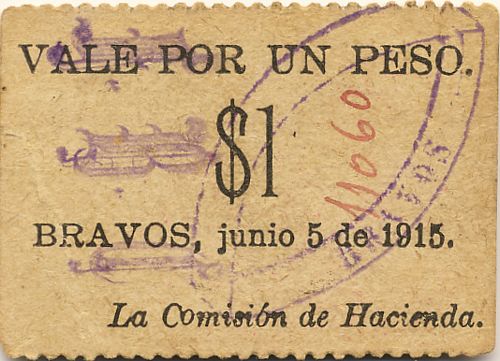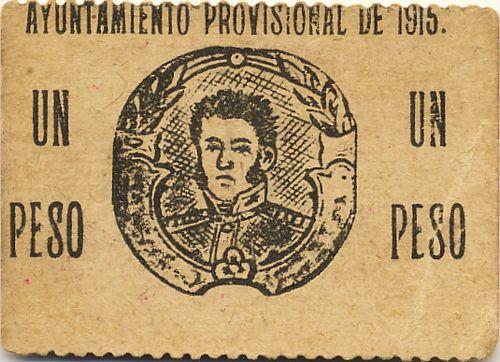 Similar notes were issued by the Comisaría Mayor of Coacoyula, Comisaría of Rio Balsas and the Sub-comisaría of Xalitla.
Coacoyula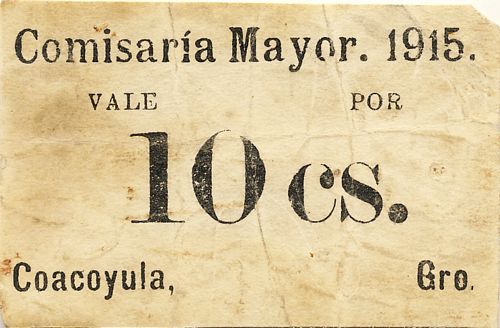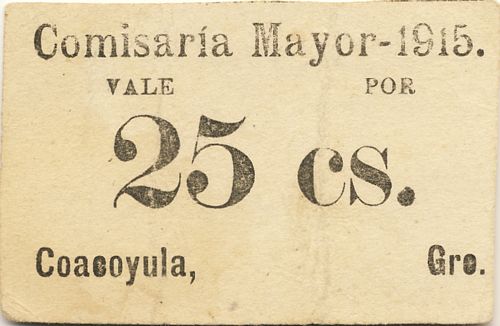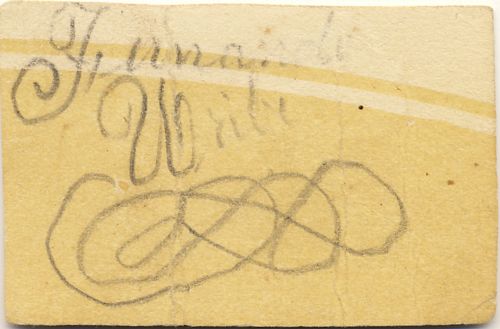 Rio Balsas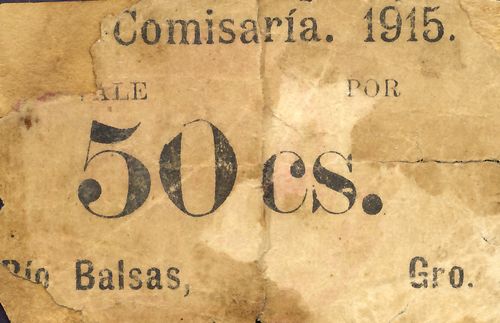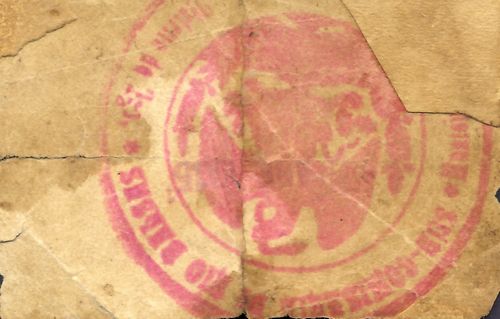 Xalitla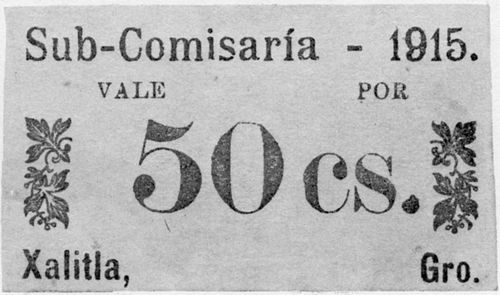 Finally,a similar authority issue from the Juzgado Auxiliar de Mayanalan.
Mayanalán
The town of Mayanalán is located in the municipality of Tepecoacuilco de Trujano.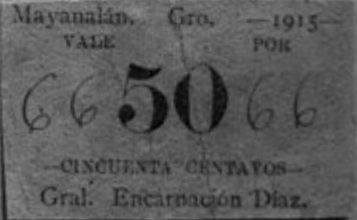 Tonalapa del Sur
The Comisaria of Tonalapa del Sur issued a 10c note, though there is no indication of its date.