Commercial issues from Zamora
Comercio de Zamora
A SERIE A.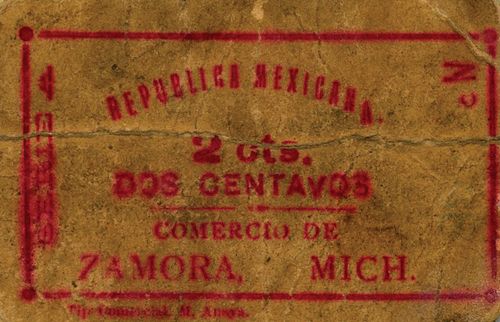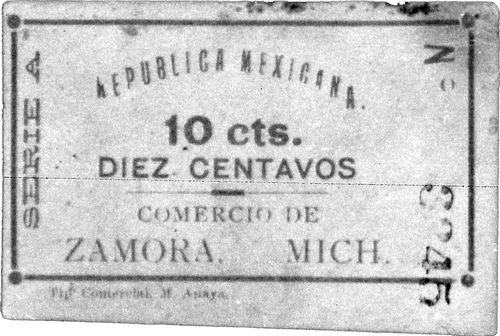 and a SERIE B with large numerals printed over the text.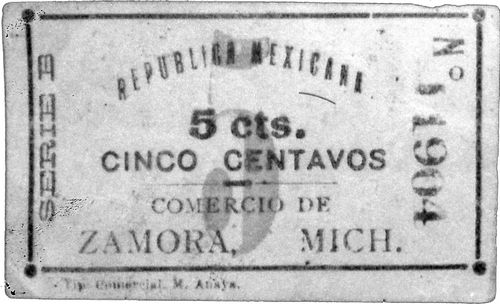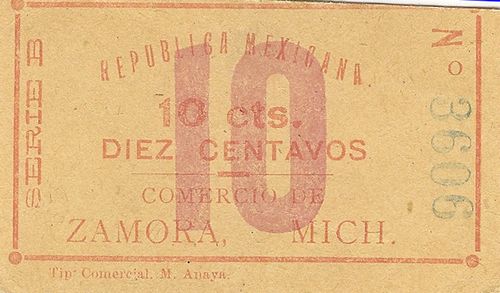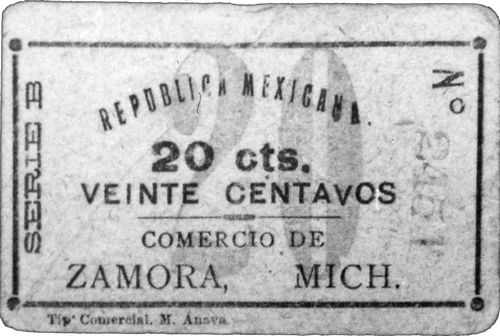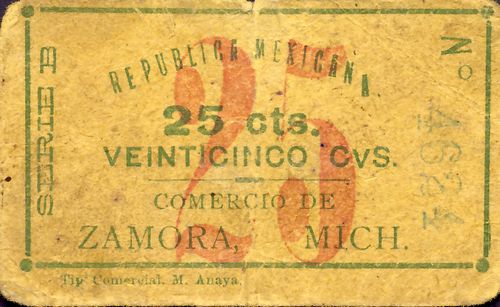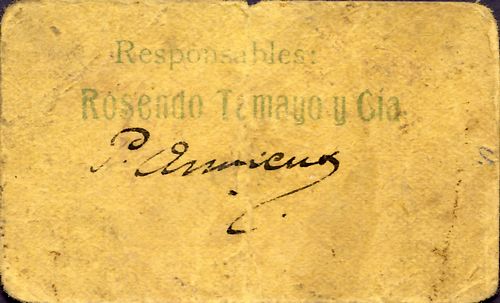 Tamayo & García
Another issue was made by Tamayo & García. These were also printed by the Tipografia Comercial of M. Anaya.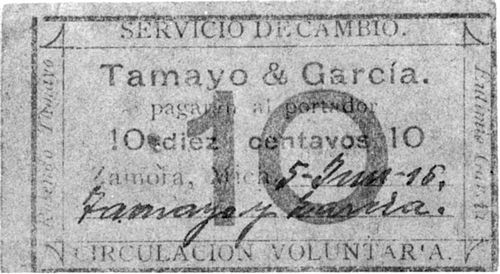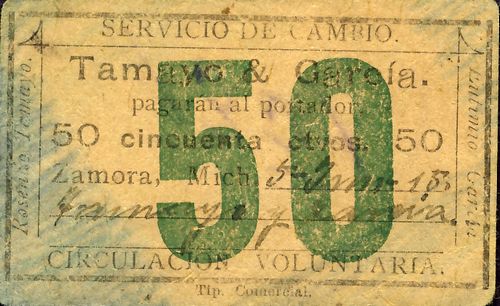 Compañía de Luz y Fuerza Eléctrica de Zamora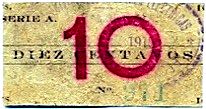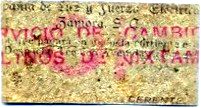 A 10c note signed by the mamager (gerente). On the reverse is an overprint "SERVICIO DE CAMBIO / MOLINOS DE NIXTAMAL".
Colección Numismática Banxico #5282
"La Cruz Verde"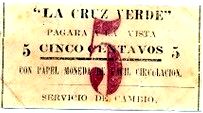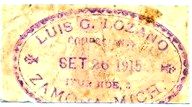 A 5c note, dated 26 September 1915, with the stamp of Luis G. Lozano.
Colección Numismática Banxico #5356
El Comercio de Zamora
A series of cartones (10c, 20c, 25c, 50c) in infalsificables, dated 1 July 1916. with [ ]mendez as Tesorero