Commercial concerns (central Michoacán)
Uruapan
In the beginning it seems that various businesses issued cartones of similar design and for voluntary acceptance.
Los Dos Mundos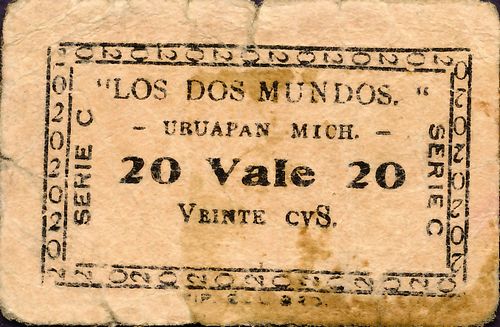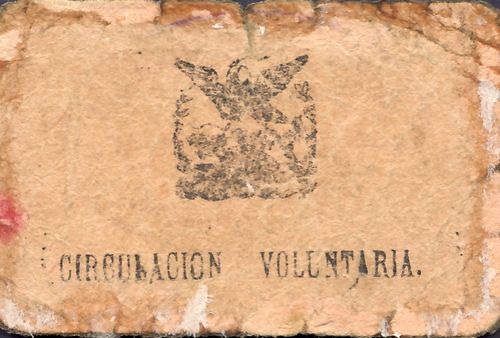 El Negro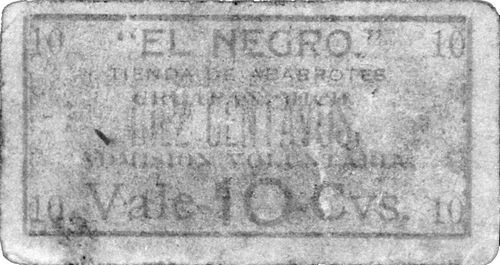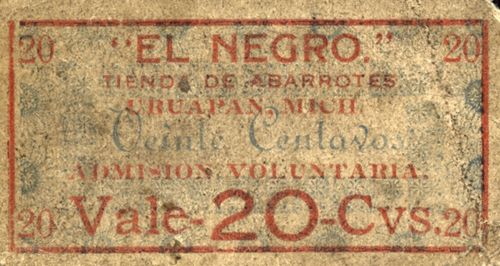 This grocery store was run by Jesús D. Cendejas.
Meson Reforma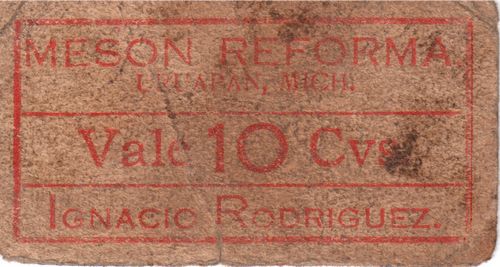 operated by Ignacio Rodríguez
La Victoria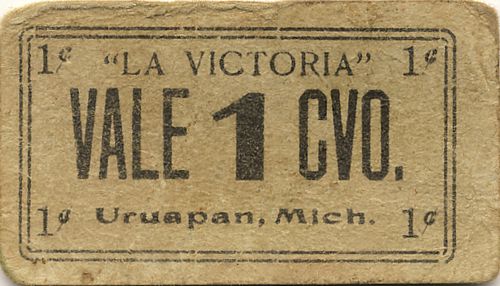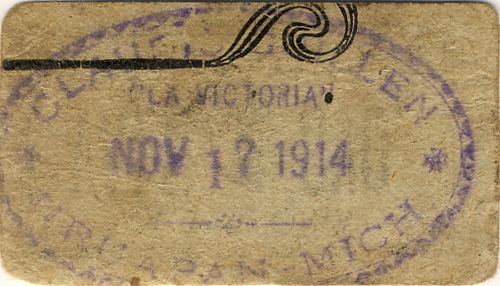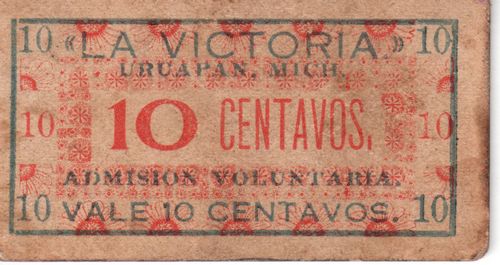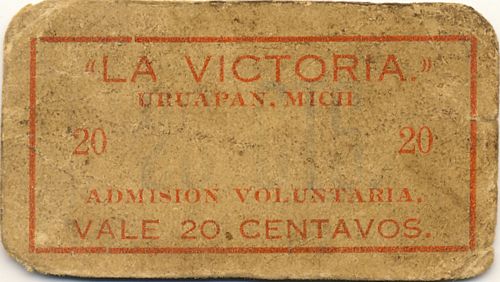 Hotel San Francisco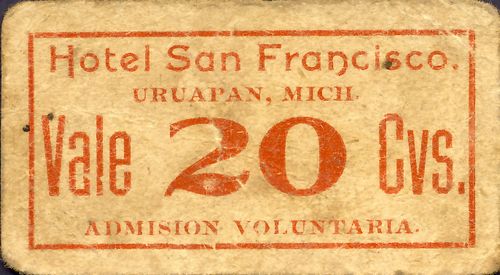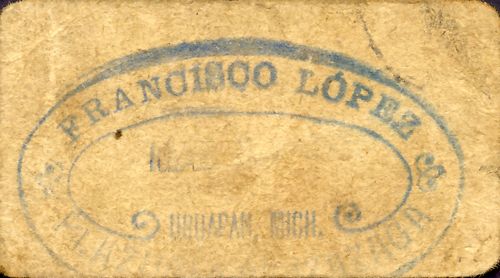 "La Primervera"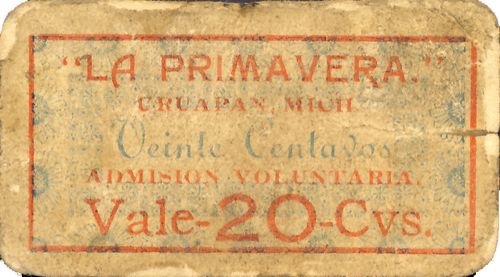 "La Ciudadela"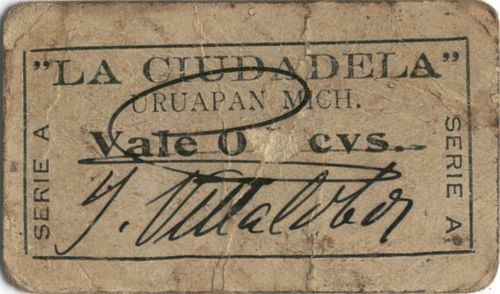 Bejarano y Alvarez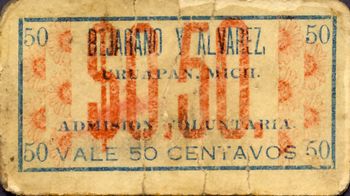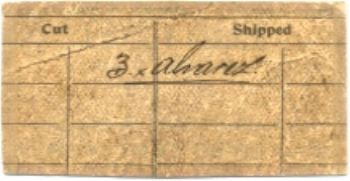 Comerciantes de Uruapán
By August 1915 businesses had agreed a commmon plan and issued a series of notes guaranteed by a deposit of legal tender and therefore acknowledged as of forced circulation within the city. The higher value notes had the printed names of Francisco Armella as Depositario, Othon Fernández as Pagador and Rafael Cano as Presidente Municipal (and Interventor overseeing the project).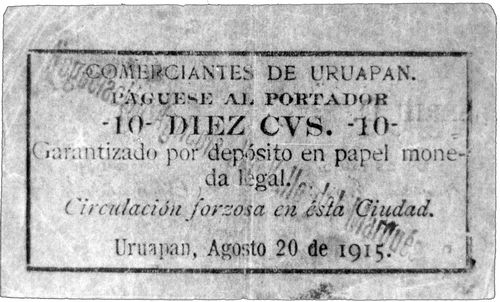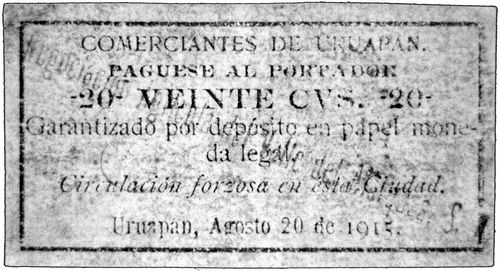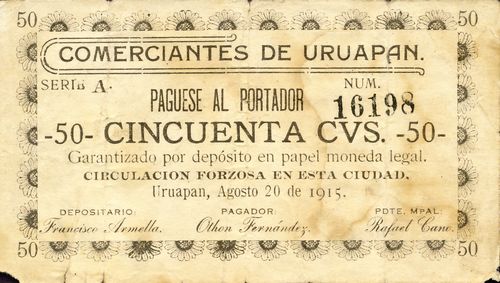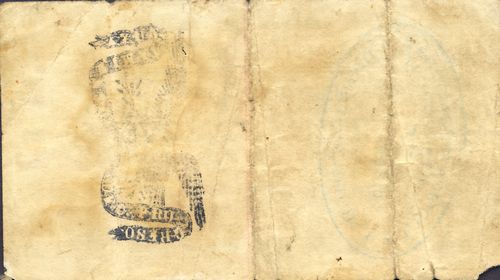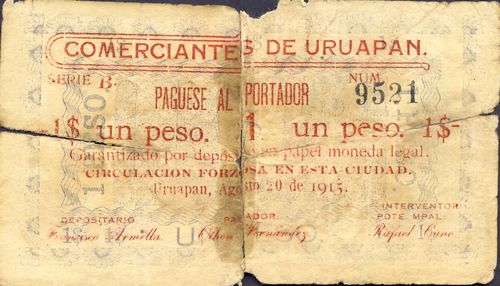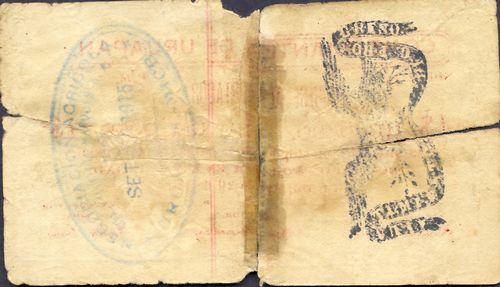 In June 1916 at least two companies, Fernández y Cía. and Hurtado y Cía. (which operated the "San Pedro" clothing factory), were paying their workers with vales that could be accepted by local businesses and would be redeemed weekly in quantities not less than ten pesos for infalsificable money. The Fernández notes asks the businesses not to reuse the notes as change, and both set a timelimit of September 1916, by when, presumably, they expected the shortage of currency to be resolved.
Fernández y Cia.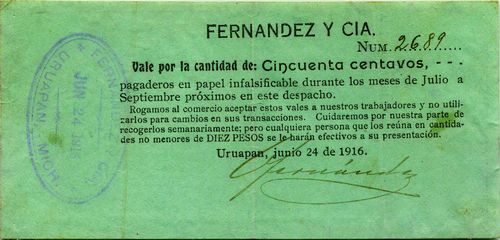 Hurtado y Cia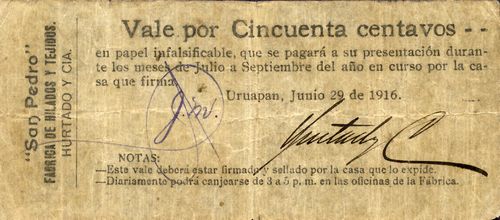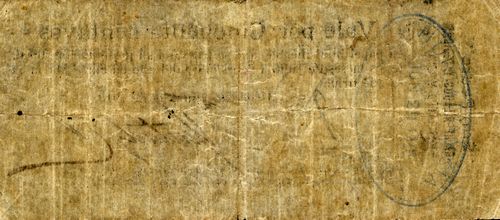 La Camelia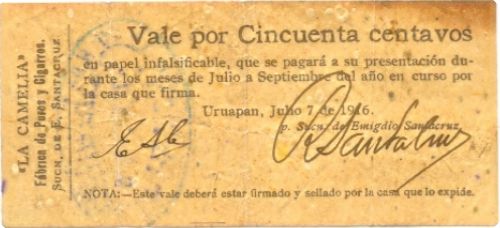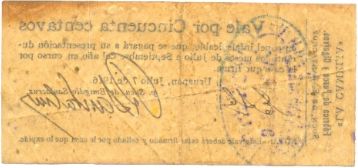 This cigar factory issued a similar 50c note, dated 7 July 1916.
Pátzcuaro
La Bahia de Veracruz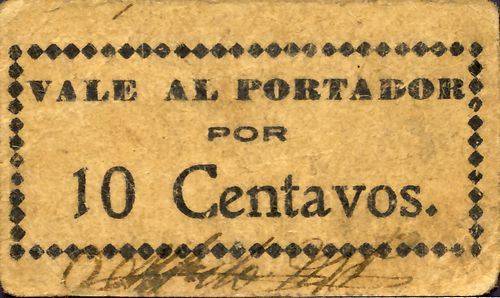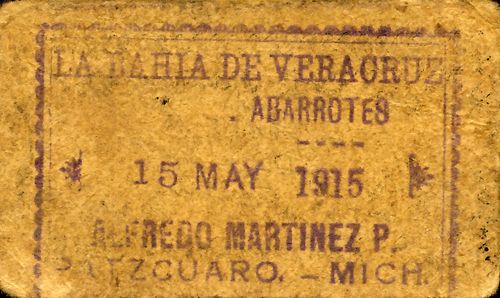 This grocery, run by Alfredo Martínez P., issued notes in May 1915.
La Casa Buitron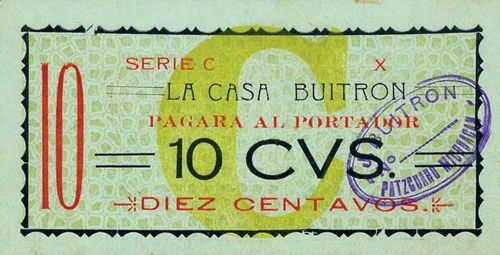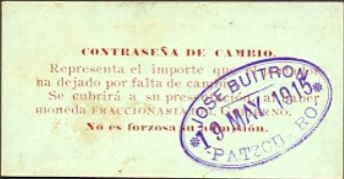 10c and 20c notes, of the Casa Buitron of José Buitron. Buitron had a printing shop, tipografia J. Buitron, that as well as these notes also printed the notes for the Hacienda de Tepenahua y Anexas.
Huiramba
La Confianza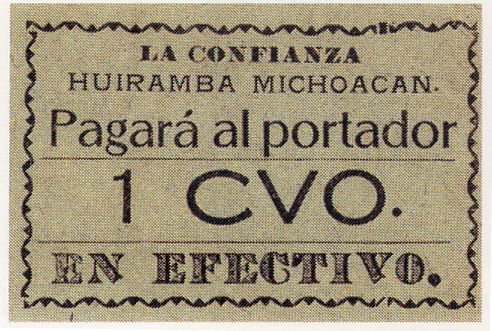 Cayetano Gutiérrez
Taximaroa/Villa Hidalgo
Taximaroa (then Villa Hidalgo and now Ciudad Hidalgo)
Victor Barajas
Lamberto Barajas
E. Alanis Sucesores & Cía.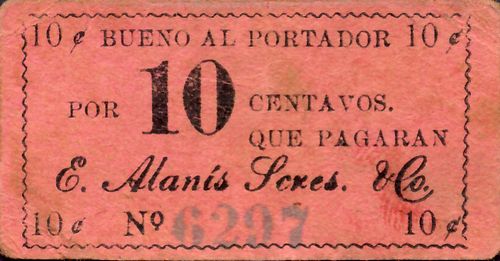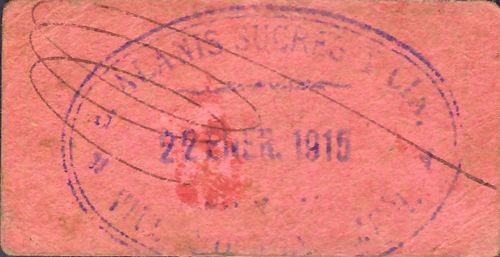 Maximo Martínez




Tancítaro
Eligio Daza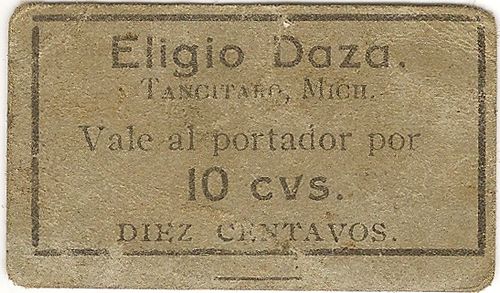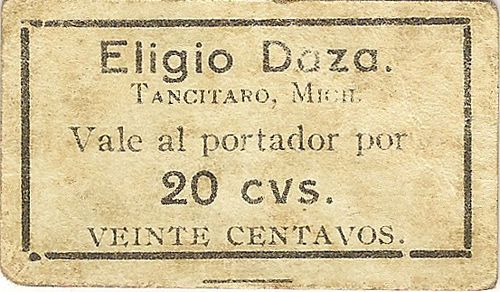 Enrique Chávez Barragán
Parácuaro
"El Cambio Mercantil"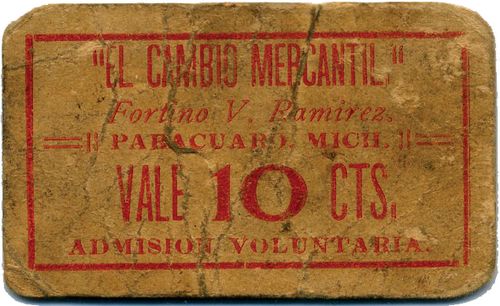 Fortino V. Ramirez
"La Guadalupe" Molino de Arroz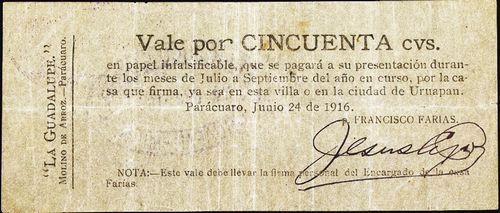 Tacámbaro