Commercial concerns (northwest Michoacán)
Yurécuaro
Salon Blanco


La Piedad
El Pabellón Mexicano
A $1 cartón issued by Rafael Padilla Ramírez.
La Palma
Daniel Robles y Cía.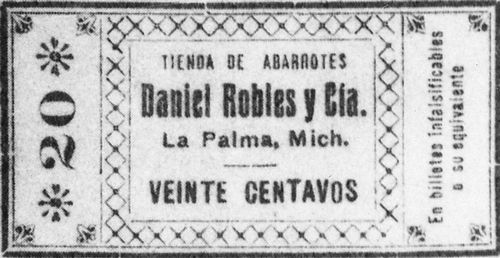 We know of 10c and 20c notes issued by this grocery store.
Sahuayo
Fructuoso Ceja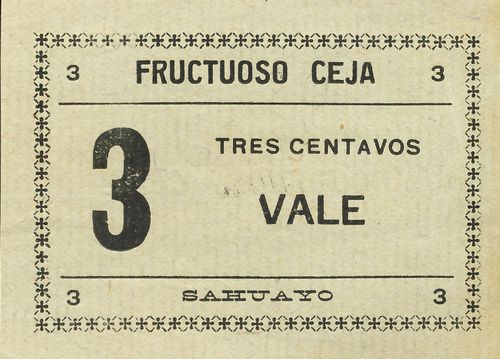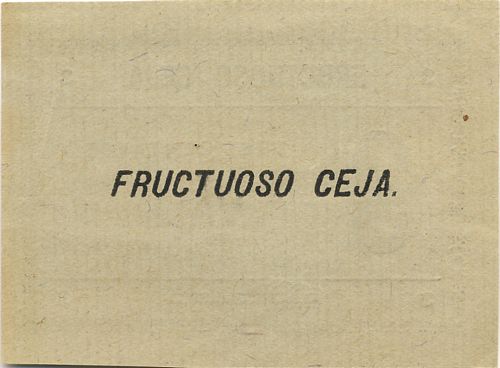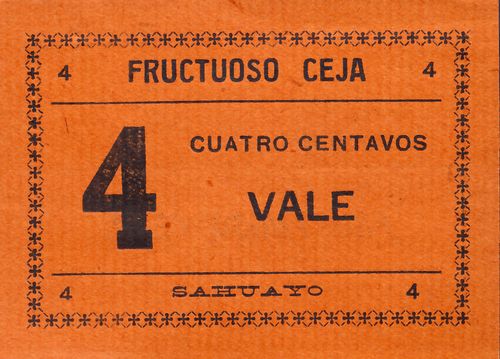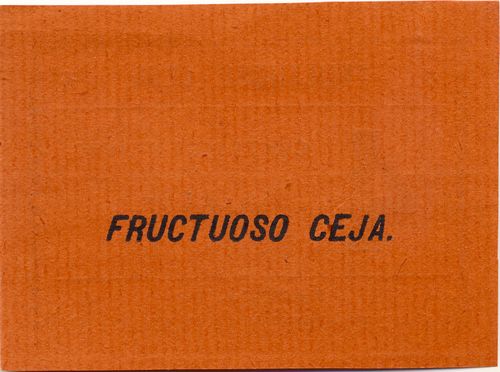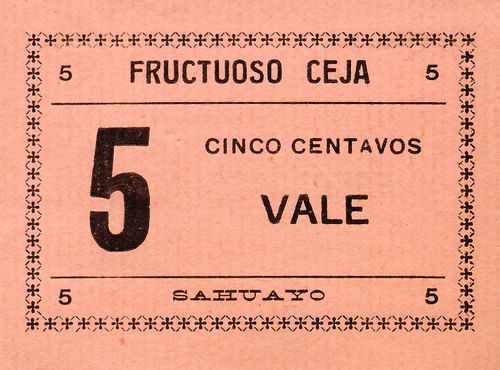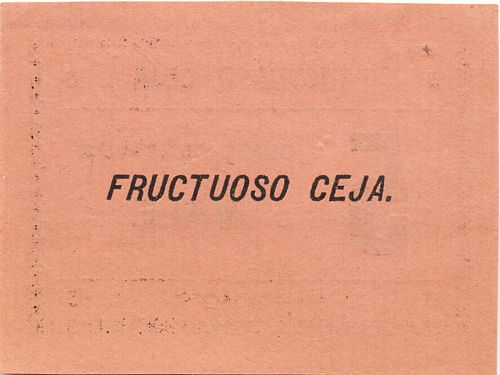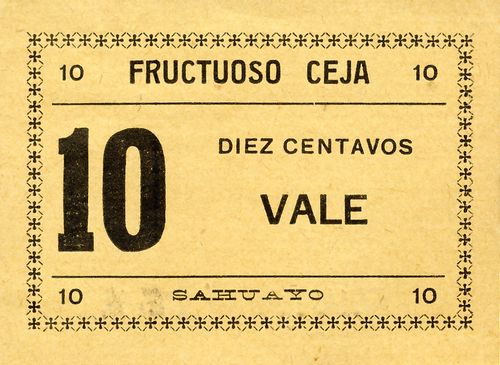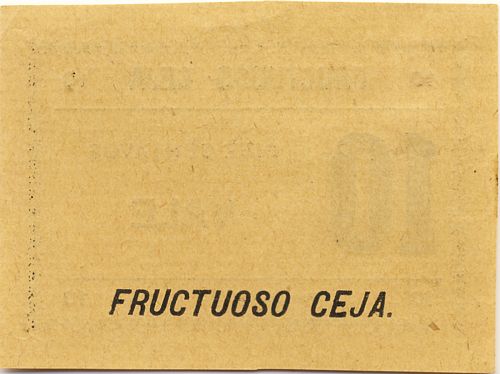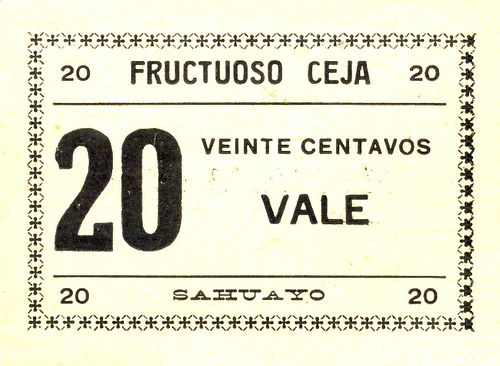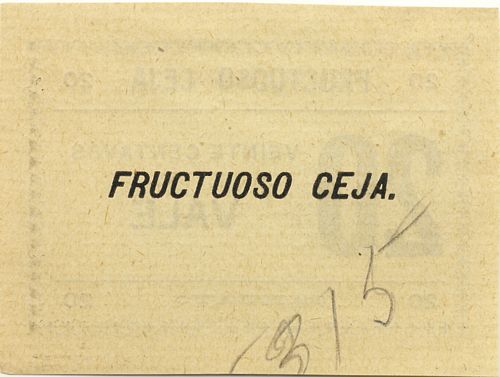 a different design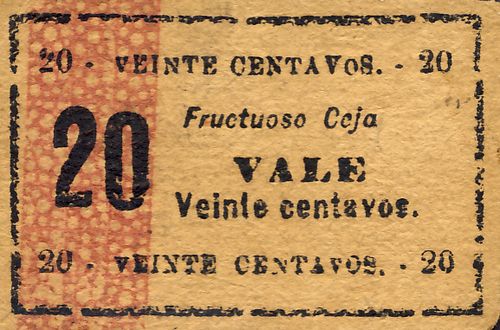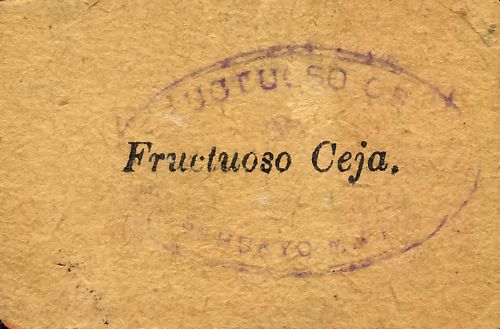 Jesús E. Villaseñor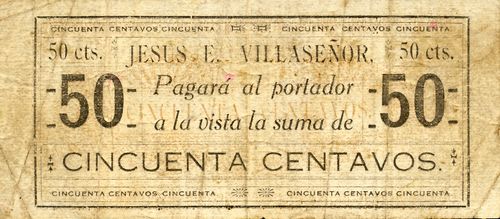 Jesús E. Villaseñor was treasurer of the Centro Partido Católico Nacional in Sahuayo in April 1913.
Jiquilpan
Ygnacio A. Gudiño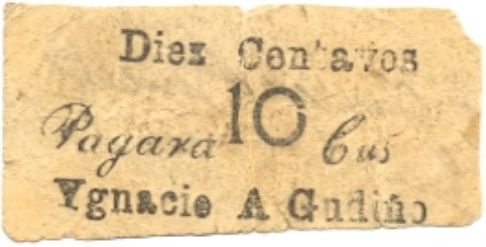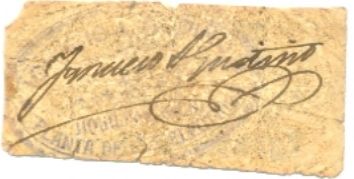 Jacona
Florentino Fernández C.