Commercial concerns (west central Michoacán)
Cotija
A. M. Serfin, S. E. C.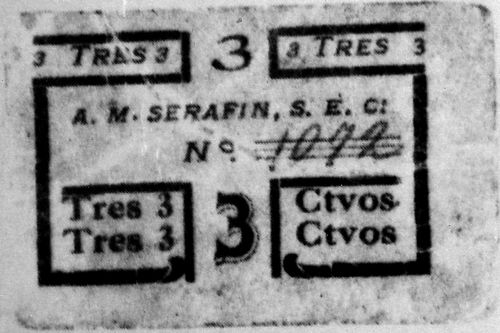 handsigned by Geronimo Gonzales on the reverse.
Tinguindín
Francisco Rodríguez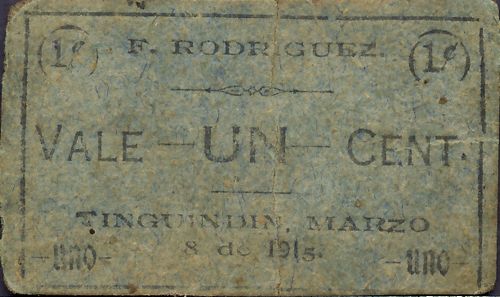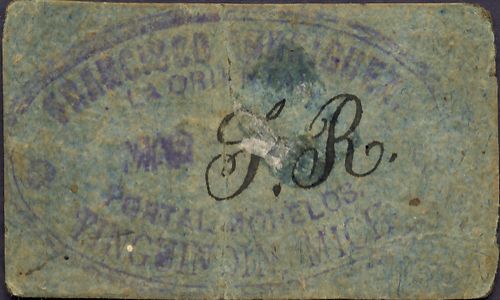 A note dated 8 March 1915.
José M. Carranza


José Carranza ran the "Imprenta Guadalupana".
Tacátzcuaro
Empresa de Desagüe de la Laguna de la Magdalena
Zacán
Gerardo G. Martínez
Purépero
We know of a series of notes issued by merchants in Purépero from Abril 1915 to February 1916 to counter a lack of small change.
David Fernández C.


Joaquín Moreno


Eliseo G. Melgoza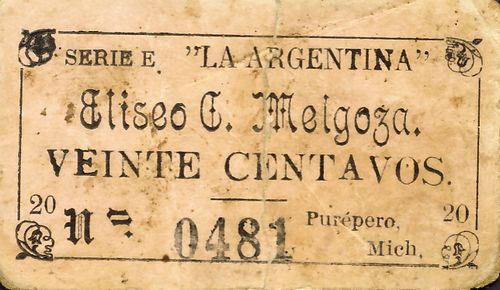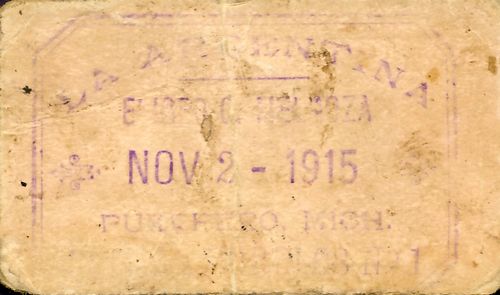 Eliseo G. Melgoza ran "La Argentina".
Ramón C. García


J. R. Heredia


La Virgen
La Virgen is located in the municipality of Zacapú.
La Sociedad de Obreros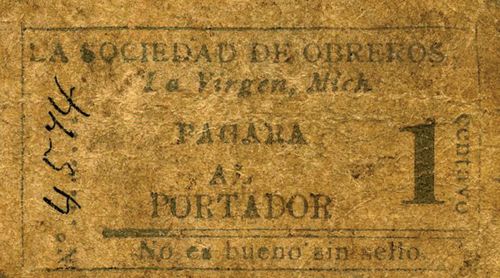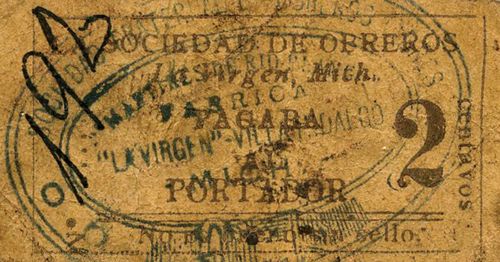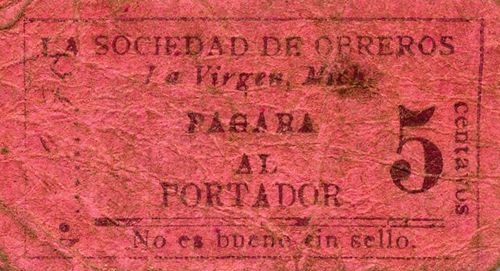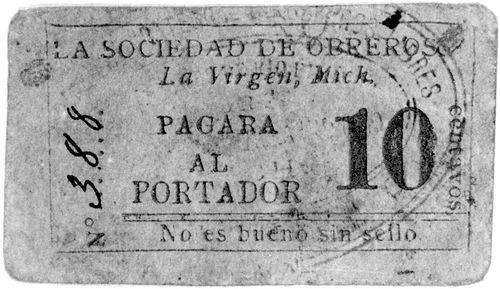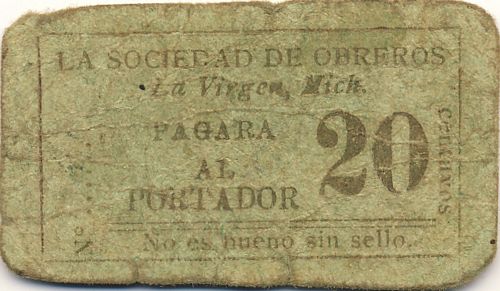 Another issue with the date 20 March 1915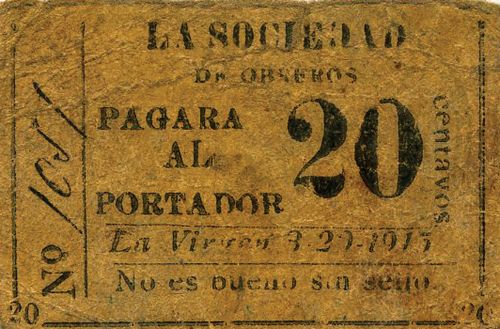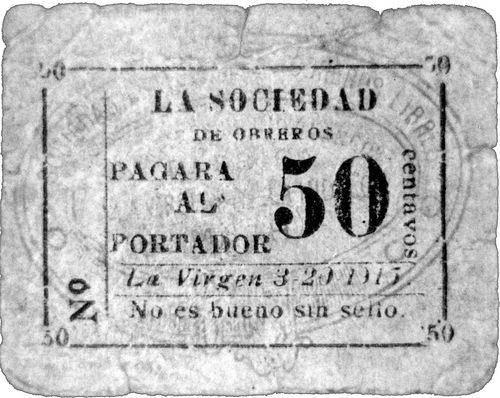 La Unión Mercantil Sociedad de Obreros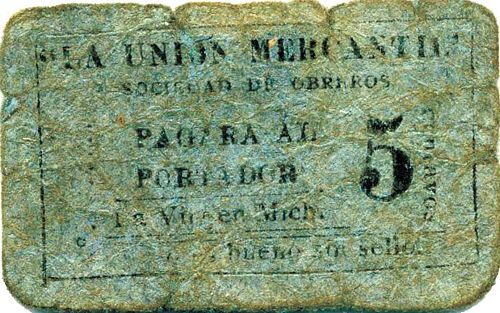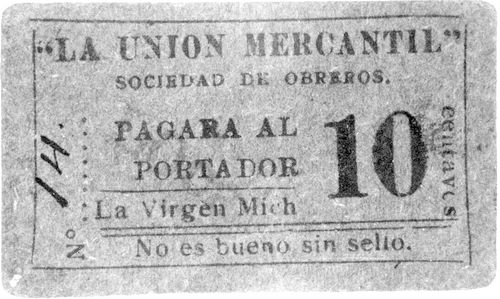 Zacapú
M. Zubiri y Cia.