La Tesoreria de la Junta Comercial de Chalchicomula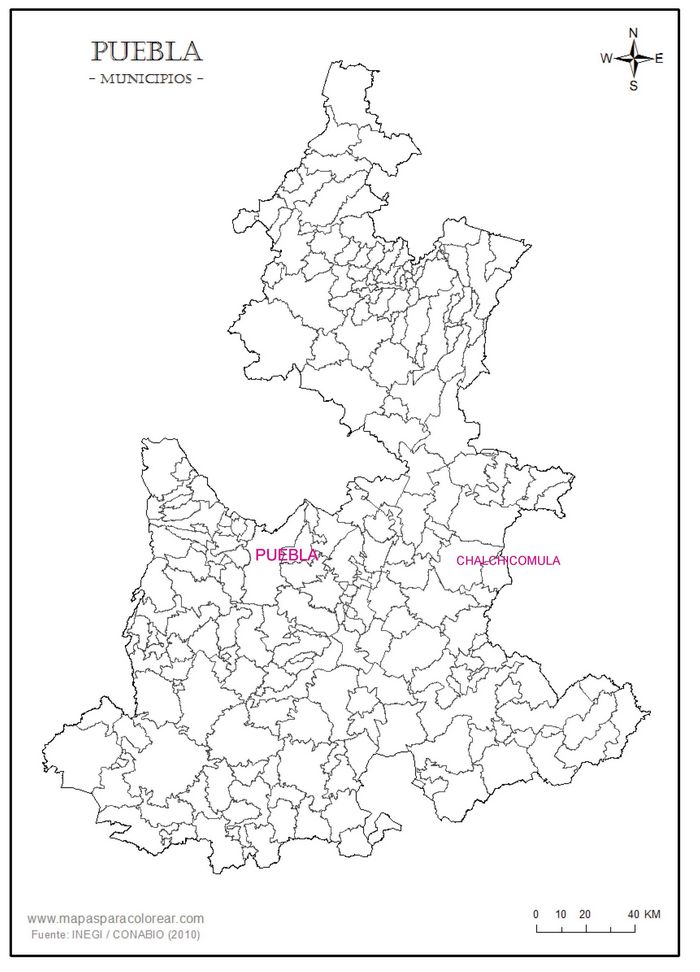 Chalchicomula (now Ciudad Serdán) is a city in the east of the state, just off the route from Puebla to Veracruz.
On 13 June 1916 the Junta Comercial, with the approval of the Jefatura de Armas and Ayuntamiento, issued a series of notes to supplement Carranza's infalsificables. The higher value notes carry the printed signatures of Raymundo Abasolo, as Presidente, José María de la Torre as Tesorero and Ricardo R. Sarmiento as Secretario, whilst the two lower values only had space for de la Torre's facsimile.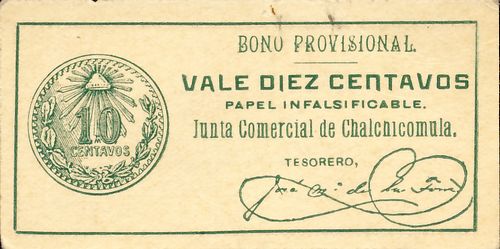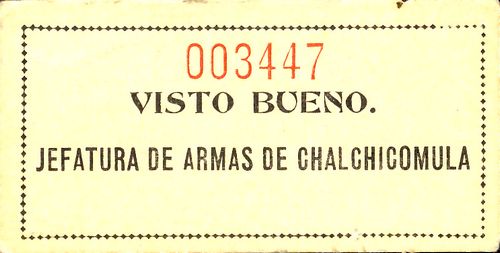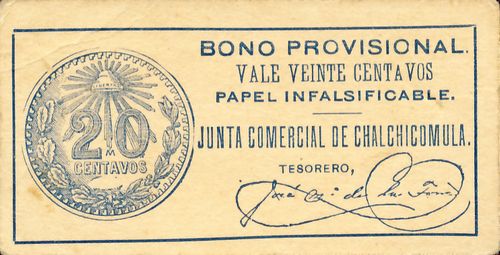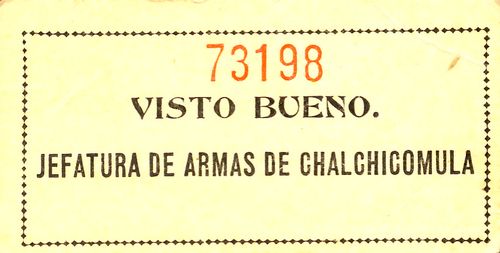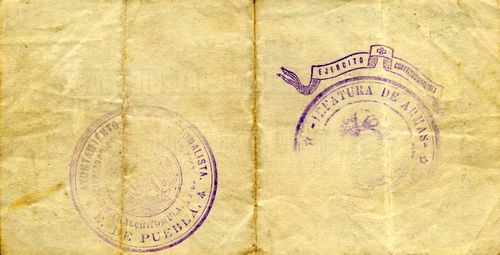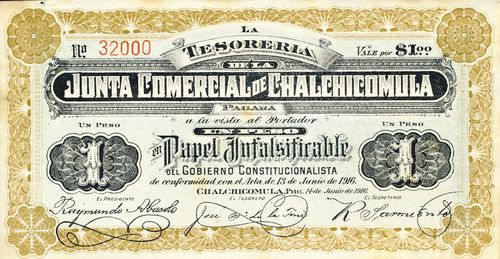 Some $1 notes are known overprinted 'Solo Vale CINCUENTA CENTAVOS Papel Infalsificable'.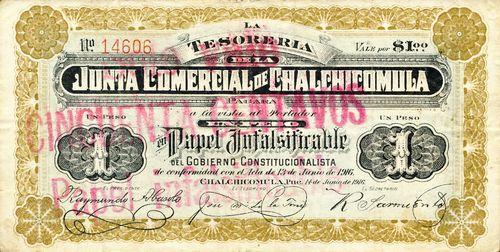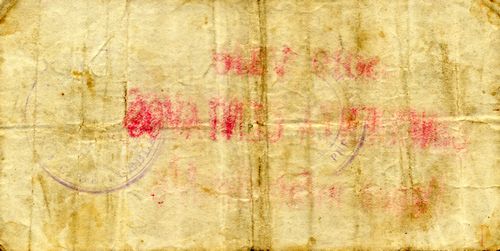 from
to
total
number
total
value
10c
includes numbers 003447 to 095818

CNBanxico #5923

20c
includes numbers 13129

CNBanxico #5924

to 73198
50c
includes numbers 22185 to 40798

CNBanxico #5919

$1
includes numbers 10501

CNBanxico #5920

to 41069

CNBanxico #11909