Book-keeping schools
Angel Smith from McAllen, Texas has provided images of three notes thought to be used in book-keeping schools in the state of Tamaulipas.
The first two are of 5c and 10c notes of the Banco "Justo Sierra" dated 16 March 1937: Justo Sierra is a school in Tampico, Tamaulipas.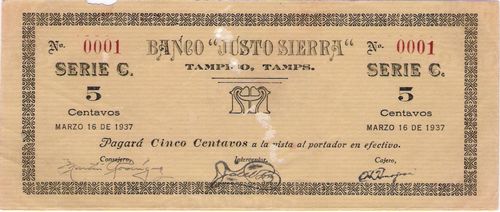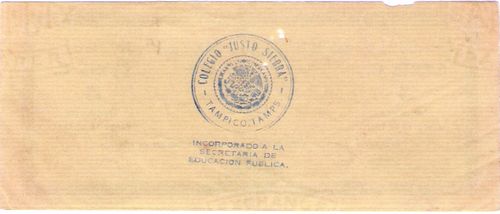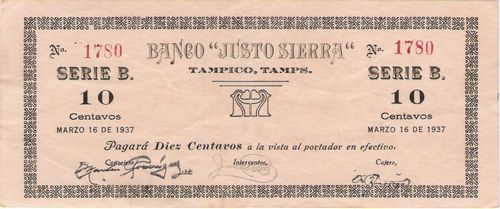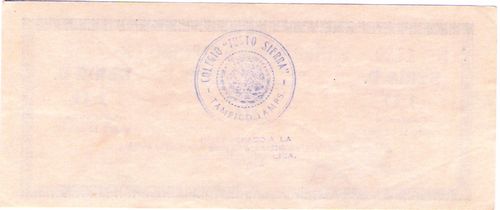 The third note is a $10 note from "El Banco Tamaulipeco" and dated Tampico, Tam. 1944, with a similar design to the 1924 Banco Zaragoza notes from Monterrey.