La Administración de Rentas
We know of three notes from this office.
This 5c note was stated to be of forced circulation throughout the Territory.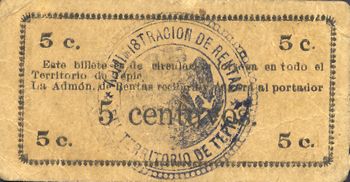 A 20c cartón listed in catalogues as from the Dirección General de Rentas del Territorio.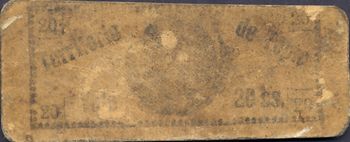 This boleta was stated to be payable immediately on presentation.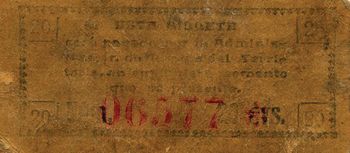 from
to
total
number
total
value
20c
includes number 06577