El Banco Internacional é Hipotecario de México
This institution was originally authorised on 21 March 1882 under the name of El Banco Hipotecario Mexicano and the corporation was formed on 24 April 1882 by Eduardo Garay and Francisco de Tavera. It was authorised to make mortgage loans in the Federal District and Baja California and was authorised to issue cashier bonds and certificates of deposit but not banknotes. The following specimens, produced by Bradbury Wilkinson & Company of London, England are therefore illustrated here simply because they appear in most catalogues.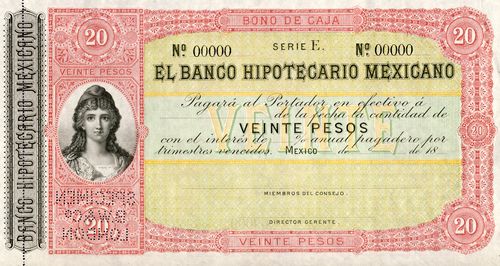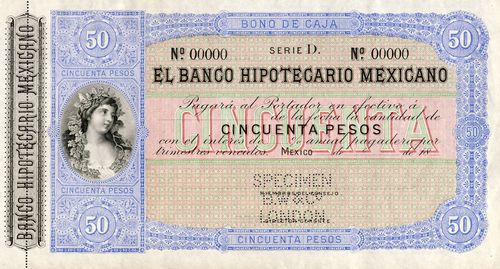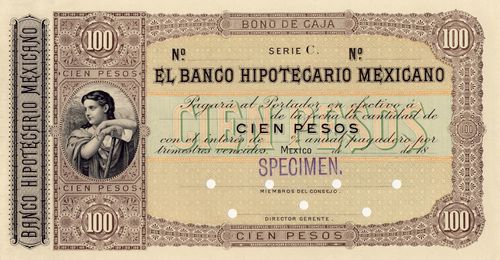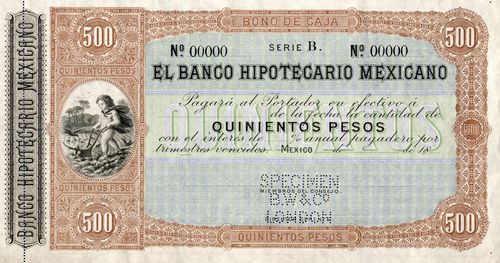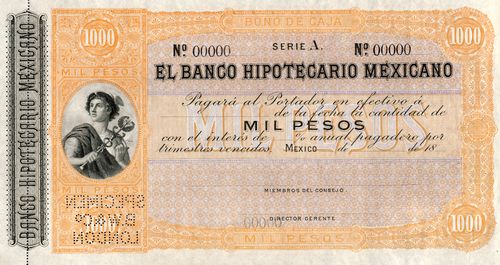 In August 1888 its concession was modified and its name changed to El Banco Internacional é Hipotecario. In 1889 the bank was authorised to issue certificates of deposit and the American Bank Note Company produced the following set of notes. It engraved five special vignettes: Guatainotzin (C 376), Aztec stone (C 759), Children (The Two Republics) (C 384), Miguel Lerdo de Tejada (C 156) and "Colgate's boy" (C 158).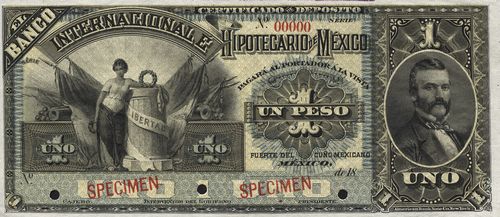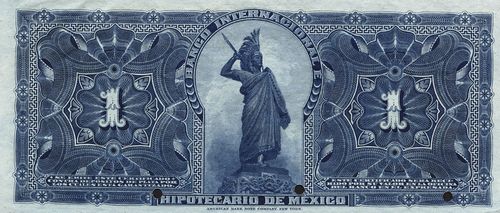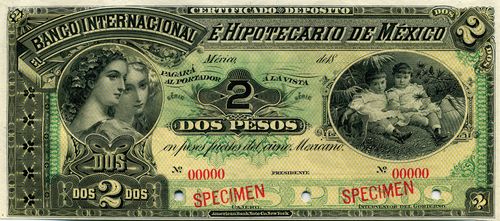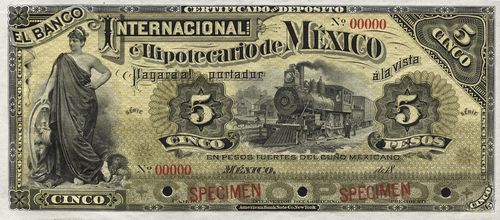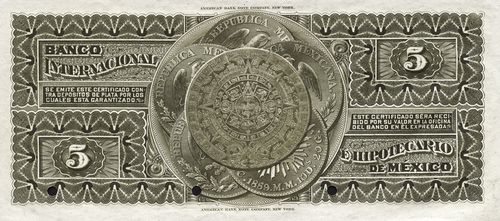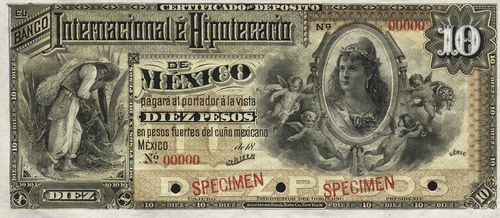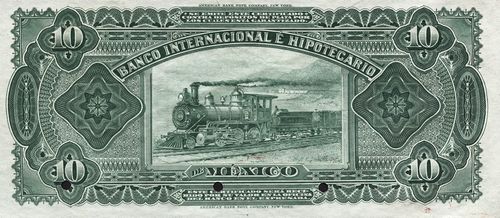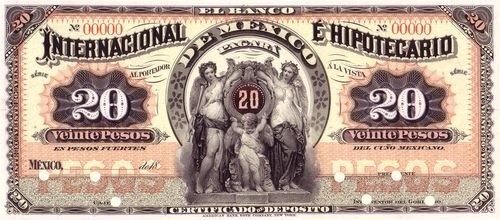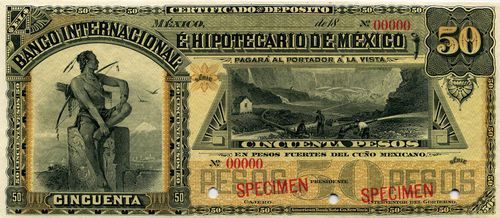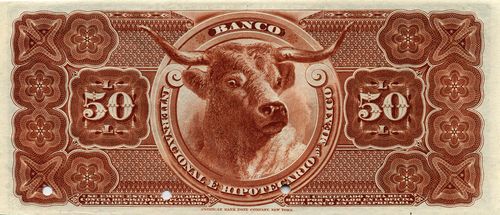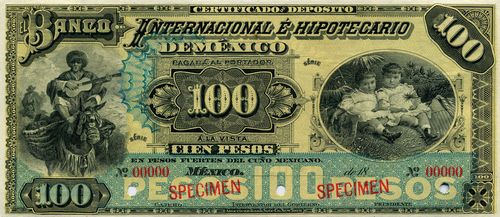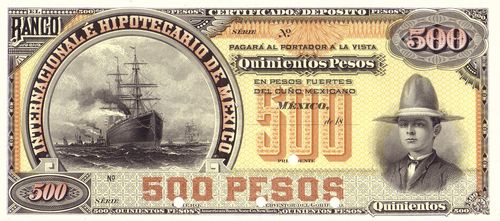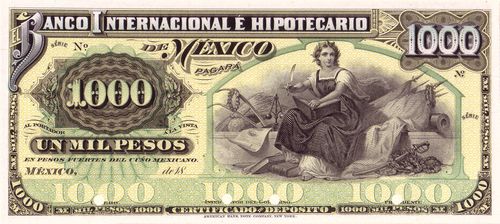 Date
Value
Series
from
to
November 1889
$1
1
200000
$2
1
50000
$5
1
200000
$10
1
200000
$20
1
50000
$50
1
30000
$100
1
50000
$500
1
1200
$1,000
1
600
However, these were not used. In the ABNC records are the comments "These are not "Notes" although entered as such in Order Book - they are Ctfs of Deposit" and "Mr. Gibbs says bank was not allowed to put these in use a/c their similarity to Bank Notes 10/21/15. see letter 12/23/13".
The ABNC also produced a certificate of deposit for 1,000 grams of gold.