Carreteras del Estado de Zacatecas
In 1922 the state government planned the creation of a road from the capital to Moyahua, with a branch from Malpaso to Jerez. To fund it on 30 May Governor Donato Moreno, in his decree núm. 170, inter alia, authorised the Consejo de Administración de las Carreteras del Estado de Zacatecas to issue a series of vales of 5, 10 and 50 centavos and 1, 5, 10, 50, 100, 500 and 1,000 pesos, in a sufficient amount to pay for the carriageway, stations, warehouses, trucks and every other necessity. These would be al portador, would carry an interest of 5% until the road was completed and could be used to pay taxes.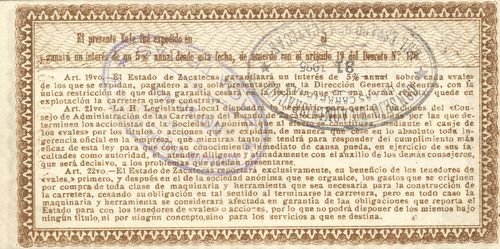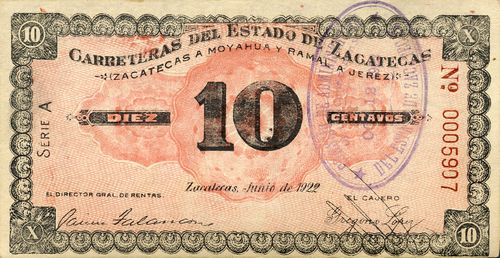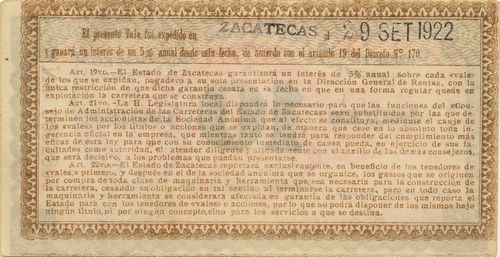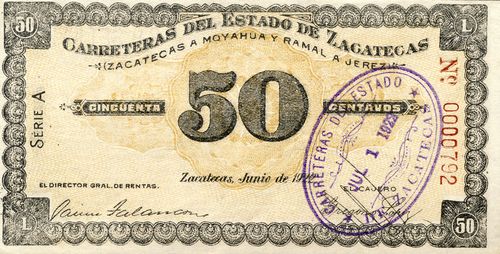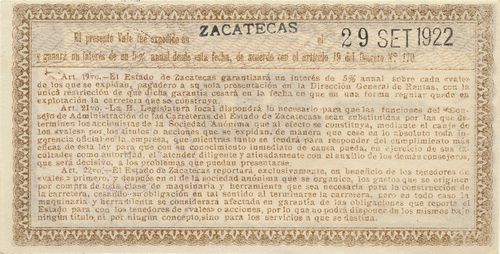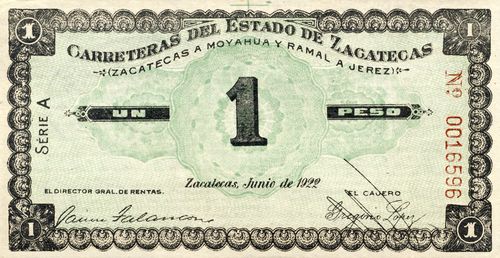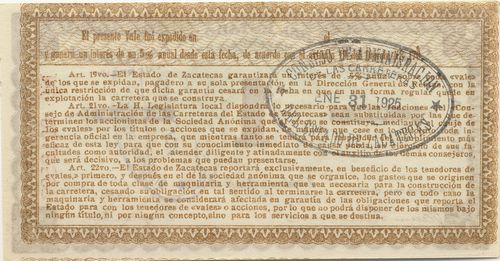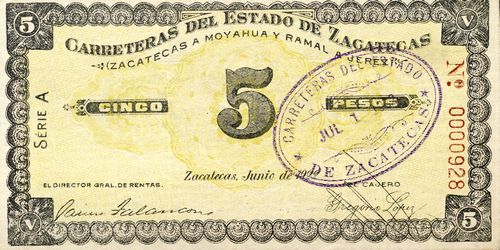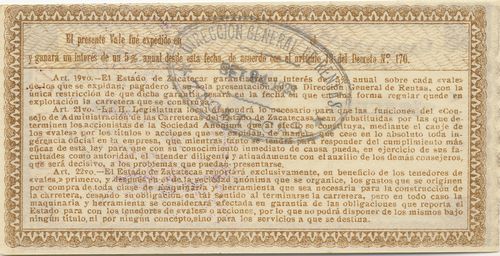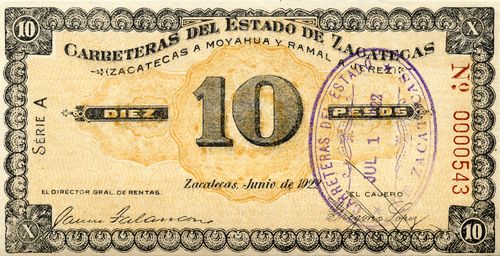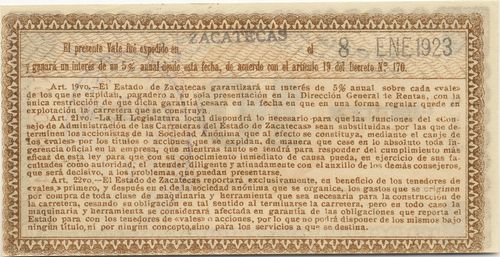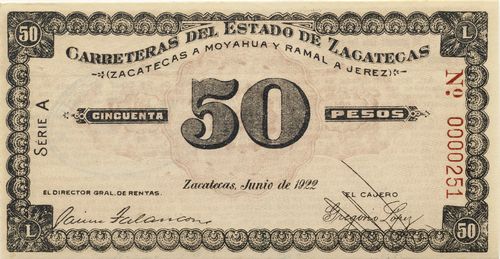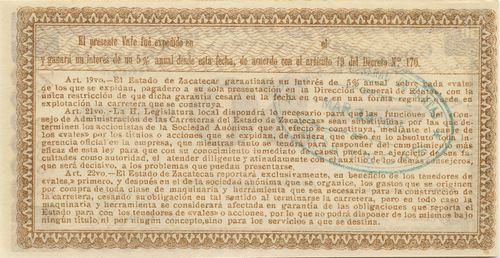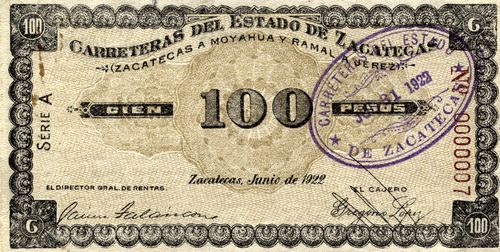 series
from
to
total
number
total
value
5c
A
includes number 0042293
10c
A
includes number 0005907
50c
A
includes number 0000792
$1
A
includes number 0016596
$5
A
includes number 0000928
$10
A
includes number 0000543
$50
A
includes numbers 0000251 to 0019950
$100
A
includes number 0000007
These are signed by Jaime [ ][identification needed] as Director General de Rentas and Gregorio López as Cajero.
| | |
| --- | --- |
| Jaime | |
| Gregorio López | |