Ayuntamiento de 1915 (north of state)

Yxcapuzalco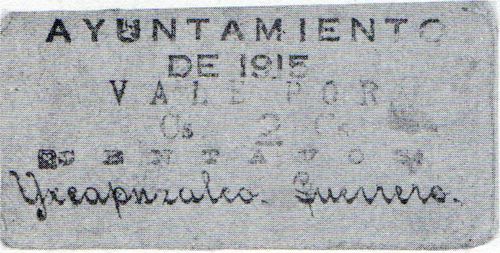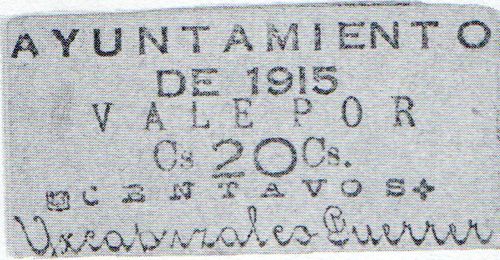 2c and 20c notes are known.
Yxcateopan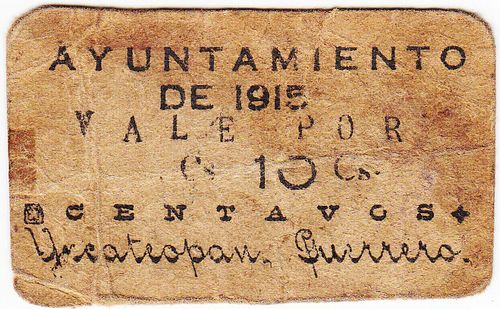 Three values (2c[image needed], 10c and 50c[image needed]) are known.
Teloloapan
One series had larger type.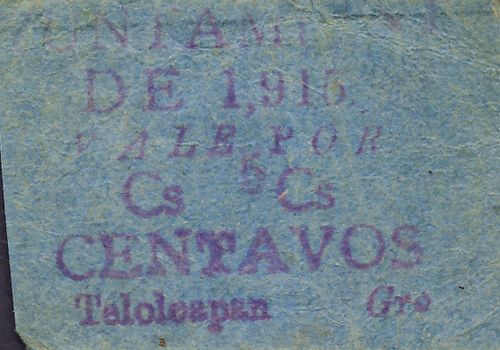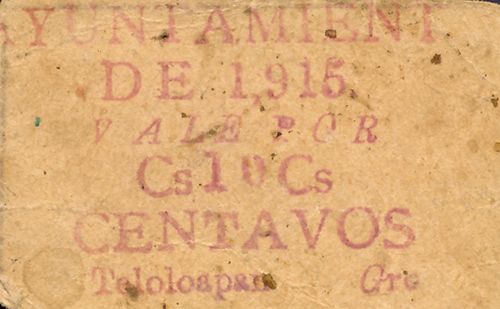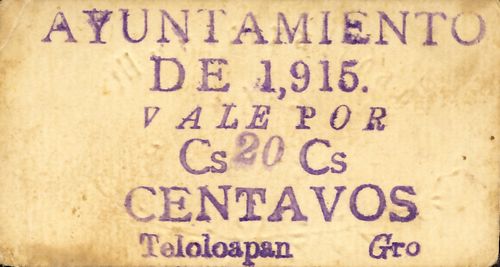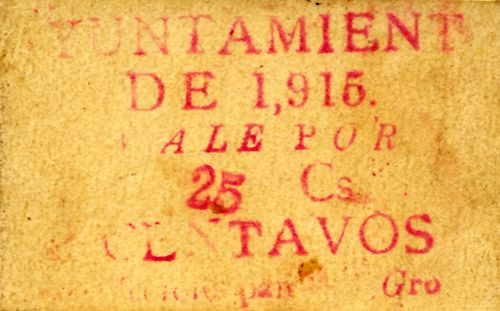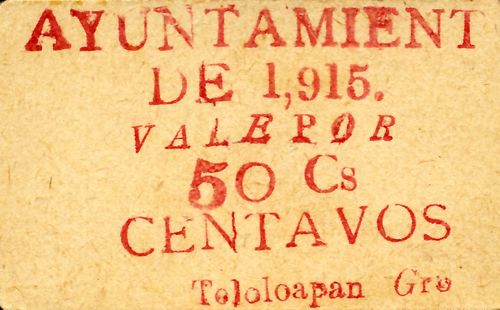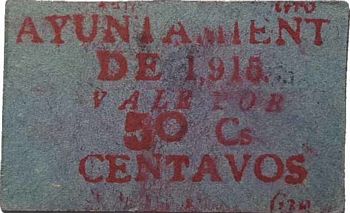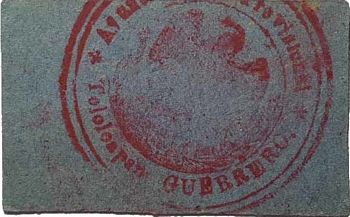 These are known in six values (2c[image needed], 5c, 10c, 20c, 25c and 50c) on different coloured paper, some on reused flyers for Doctor Herrera.
Total
number
Total
value
comment
2c
5c
10c
20c
20 Cs
Cs 20 Cs
25c
50c
50 Cs
Another series had smaller lettering. Some of these were numbered.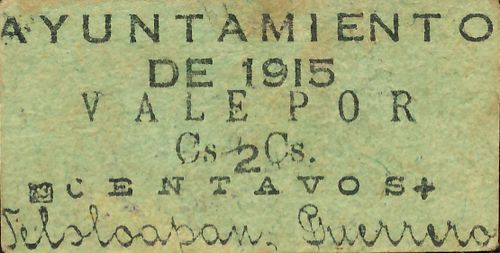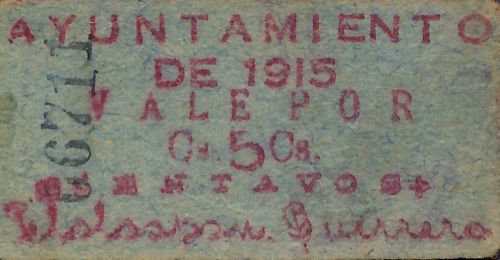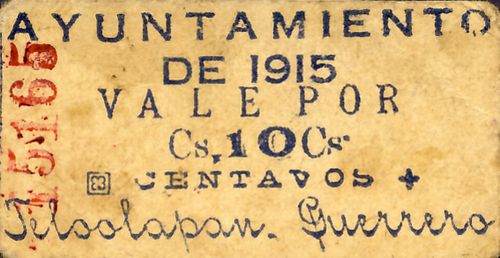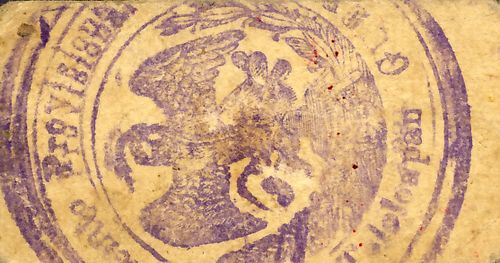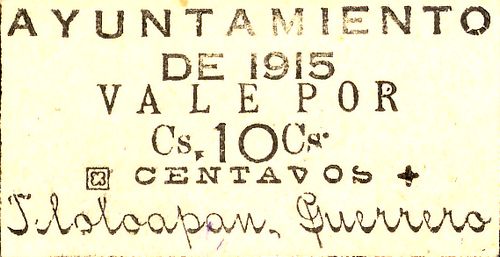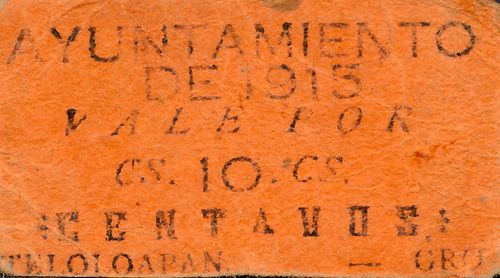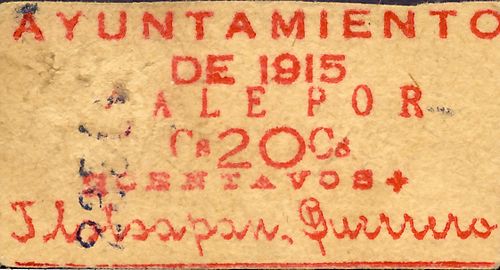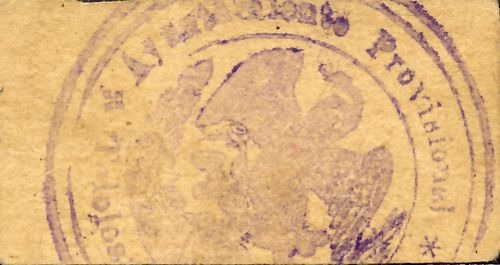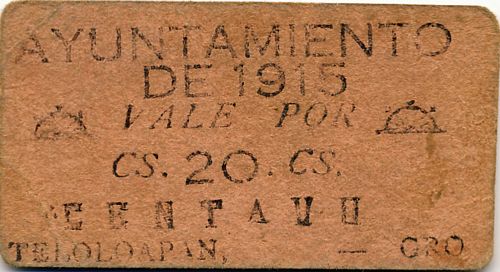 from
to
Total
number
Total
value
2c
Teloloapan cursive letters
5c
Teloloapan cursive letters
include numbers 03014

CNBanxico #11145

to 06711
10c
Teloloapan cursive letters: small 10
includes numbers 15165 to 16966

CNBanxico #4341

Teloloapan cursive letters: large 10
includes numbers 05616

CNBanxico #4340

to 17369

CNBanxico #4343

Teloloapan block letters
20c
Teloloapan cursive letters
includes numbers 13644

CNBanxico #4351

to 24499

CNBanxico #4355

Teloloapan block letters