Counterfeit 50c dos caritas
Though we can identify various differences on 50c notes it is questionable how worthwhile it would be to counterfeit them: their low value might make them easier to pass but less rewarding. So these differences might be more easily explained through differences or deterioration of plates rather than straightforward counterfeiting. They include
(1) differences in the border above CINCUENTA CENTAVOS.



(2) two types of Muñoz' signature (applied in Ciudad Juárez or Chihuahua just before issue).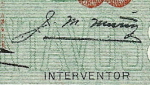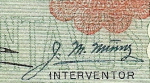 Later 50c notes are known overprinted 'FALSO' but there are not obviously counterfeit and this might translate as 'null and void'.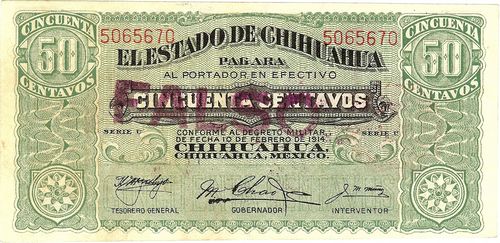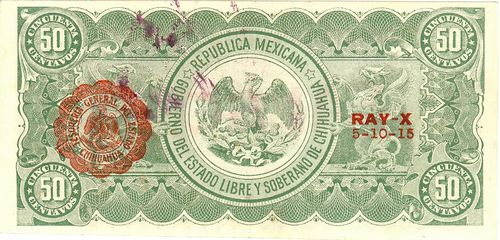 However, Raymondo Navarro, in his letter concerning the three 'gringos' from Maverick-Clark who were arrested in San Antonio with plates and counterfeit notes, mentions that they included the 50 centavos pieceLG papers, 6-E-15 letter R. E. Navarro, San Antonio to de la Garza, El Paso, 16 February 1915.