A Huertista issue in Nuevo Laredo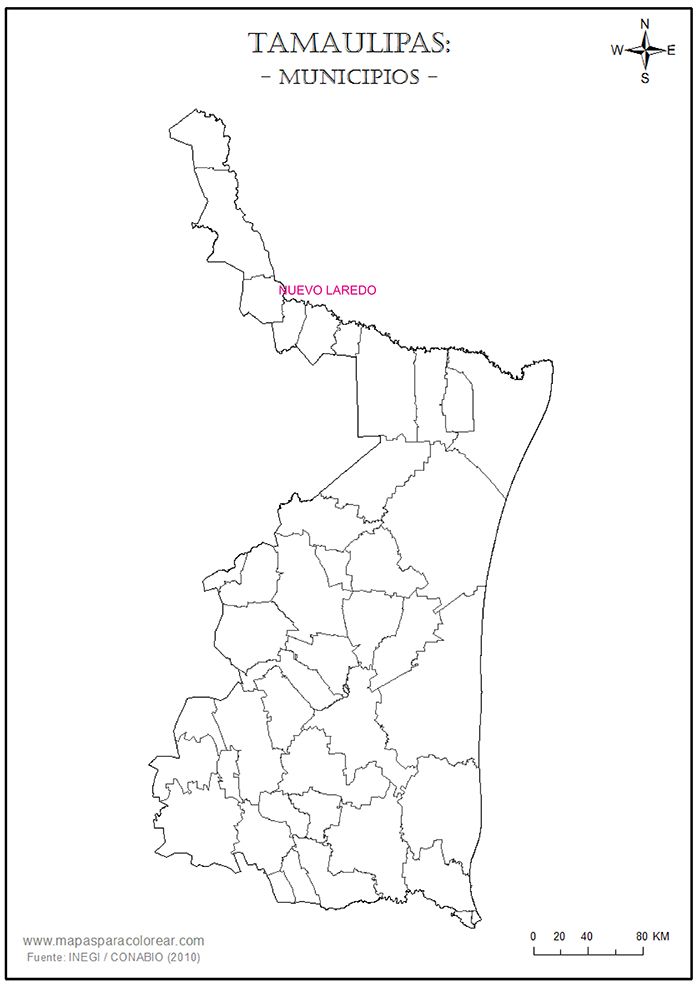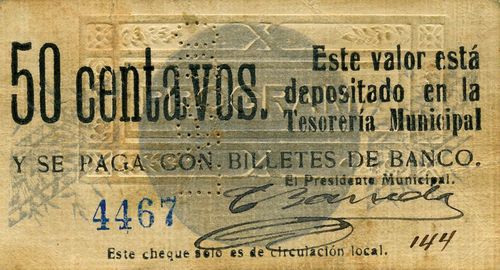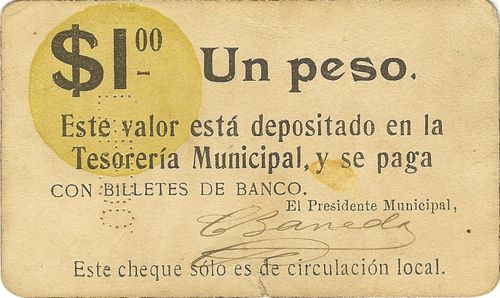 from
to
total
number
total
value
50c
includes number 4467
$1

These cartones were issued by the Federal forces besieged in Nuevo Laredo on 9 November 1913. They were signed by the Presidente Municipal, Canuto Barreda, and supposedly payable in banknotes from a deposit held in the Tesorería Municipal.
Canuto Barreda González was born in 1858. He was a prominent citizen of Nuevo Laredo, practicing as a physician and serving as president municipal in 1913 and 1914. Durinhg the First World War he was investigated by the U.S. Bureau of Investigation as a suspected alien

Investigative Case Files of the Bureau of Investigation 1908-1922, Old German Files, 1909-21, Dr. Canuto Barreda (#304473)

. In November 1919 he was again nominated to be presidente municipal but as he was in Laredo and did not want to cross over to Nuevo Laredo, he was replaced a fortnight later. He died on 20 July 1926, in San Antonio, Texas and was buried in Laredo, Texas.
On 5 March 1914 it was reported that the federal commander had told merchants that they had to accept this scrip as full value for purchases. They were told the scrip would be redeemed at stated intervals at the city treasury, provided that depositors had the necessary cash on hand. Some merchants asserted the order would force them to close their stores, because they could not use scrip to buy goods to replenish their storesAlbuquerque Journal, 6 March 1914.
On 14 April the Huertistas withdrew, having first set fire to the city.
Any outstanding notes might have been caught up by Carranza's refusal to acknowledge issues made by Huerta's forces. Otherwise, they will have been quickly redeemed by the Tesorería Municipal.