Tesorerías Municipales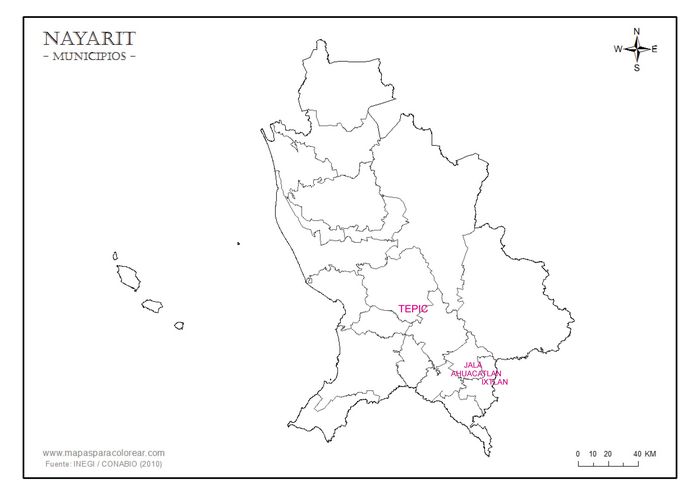 Various municipalities issued notes to address a shortage of small change. From their similarities of design and the proximity of locations they probably are all from the same timeframe and the occasional datestamps are from June 1915.
Ahuacatlán
Ahuacatlán is located in the southeastern part of the state of Nayarit and has boundaries with Jala and Ixtlán del Río.
A series of 1c, 5c, 25c and 50c.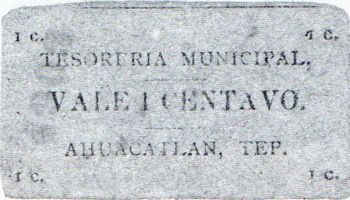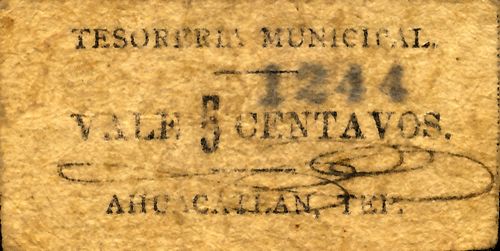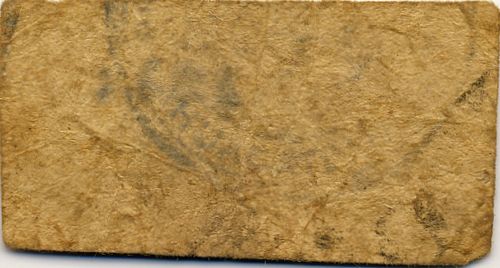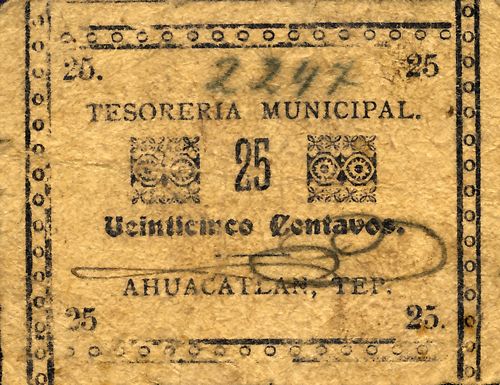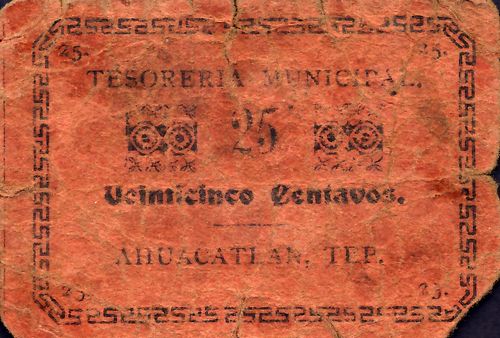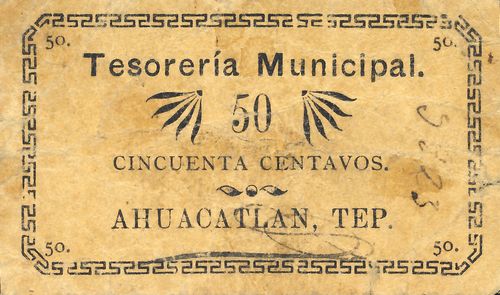 from
to
total
number
total
value
1c
includes number 4[ ]03
5c
includes numbers 1244 to 2436
25c
includes numbers 2247 to 4785
50c
includes numbers 222

CNBanxico #5428

to 5323
Ixtlan
One series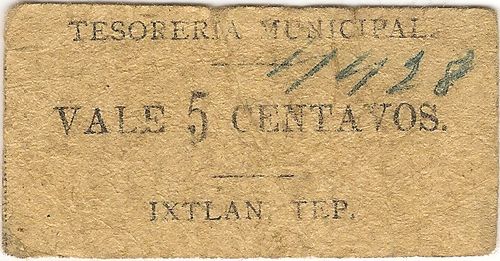 from
to
total
number
total
value
5c
includes numbers 2596 to 4428
The note number 2596 has a datestamp 17 June 1915
Another series, with a datestamp of 20 to 24 June 1915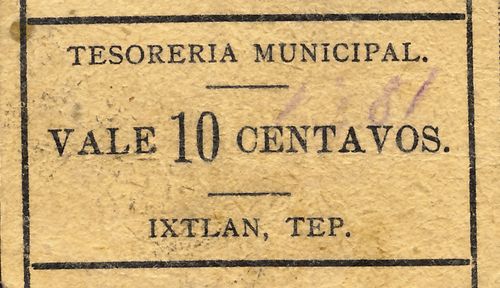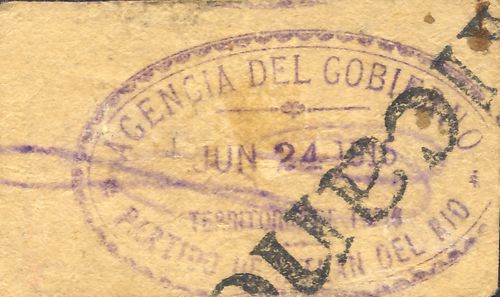 date on note
from
to
total
number
total
value
10c
20 June 1915
includes number 1585

CNBanxico #5430

24 June 1915
includes number 1[ ]81
and another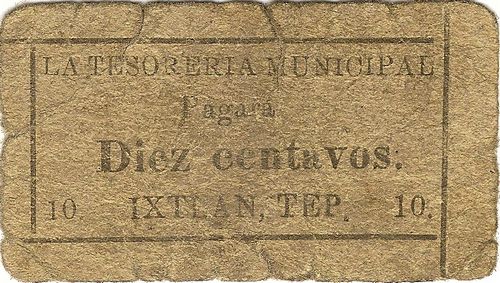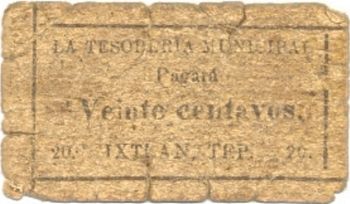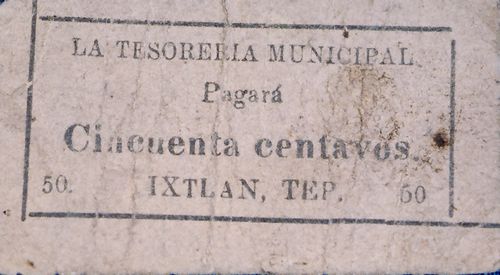 Another series of 5c, 10c, 20c, 50c, with date stamps from May to June 1915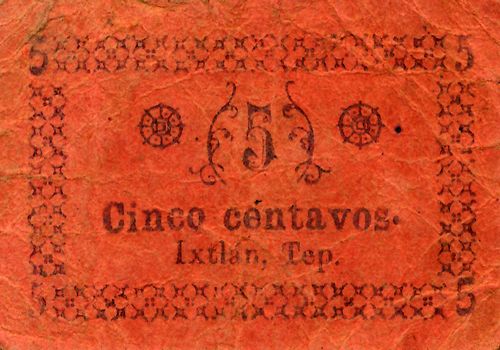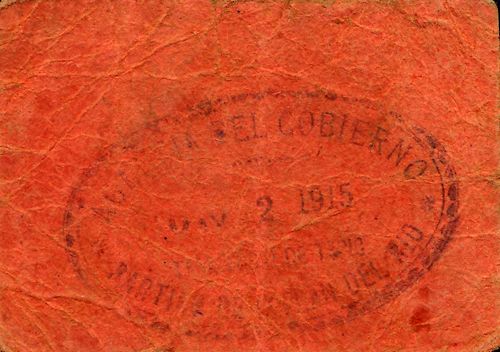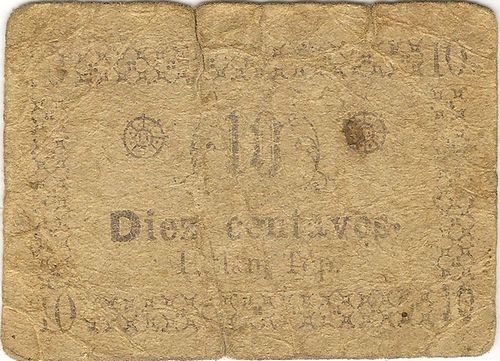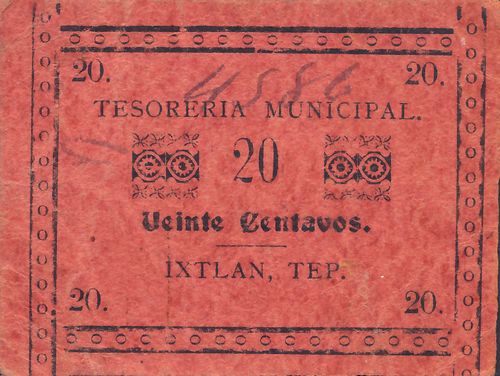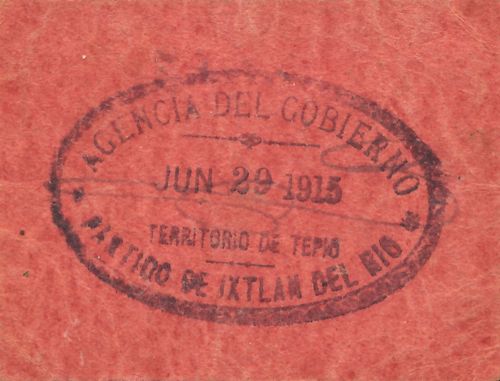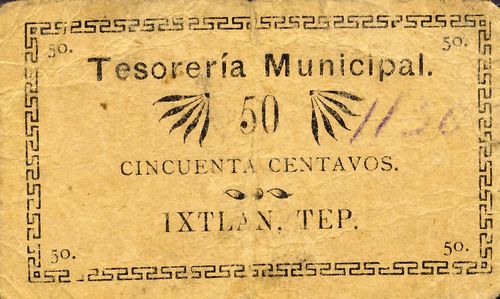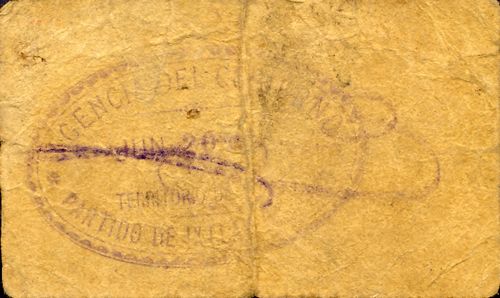 date on note
from
to
total
number
total
value
5c
10c
2 May 1915
20c
29 June 1915
includes numbers 2076

CNBanxico #11682

to 4586
50c
20 June 1915
includes number 1150
A series subtitled Proveedurías Públicas (Public Procurement) and with date stamp from 1916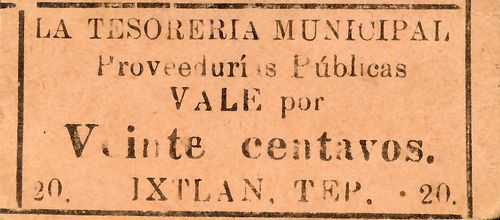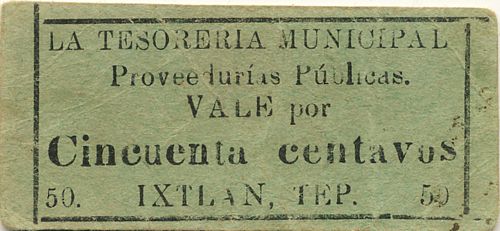 Jala
1c and 2c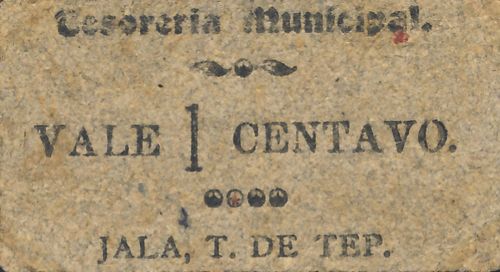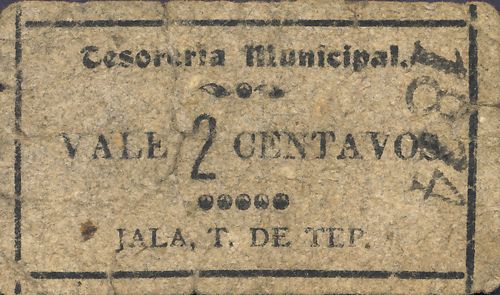 from
to
total
number
total
value
1c
includes number 2755
2c
includes numbers 361 to 1814
and 50c