Ayuntamiento de 1915 (north central state)
Tepecoacuilco de Trujano
These notes might have come from different series. The 5c is known as SERIES A, and the 50c as SERIES B.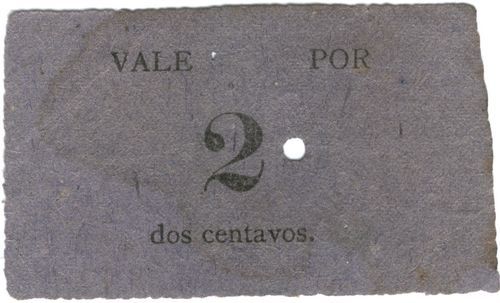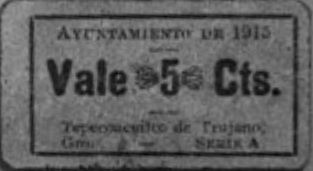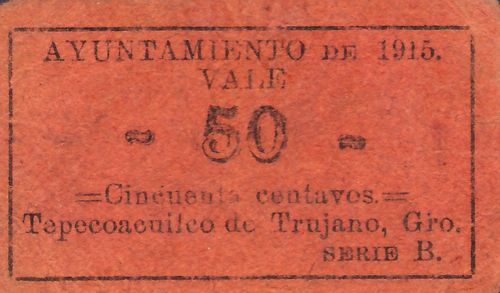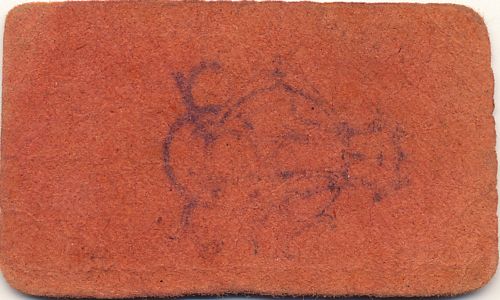 Cocula
These have a datestamp and so can be dated to February 1915 (The actual date of 4 February 1905 is obviously an error).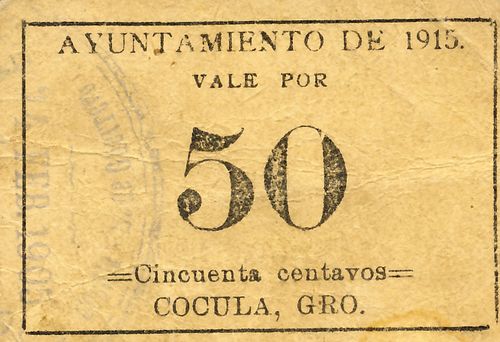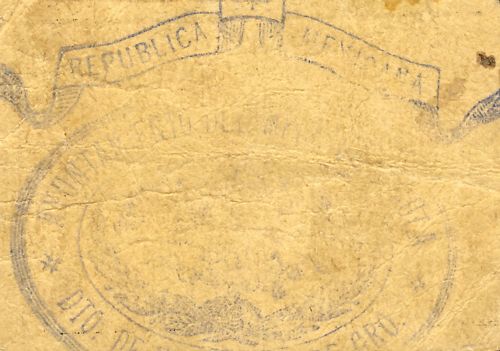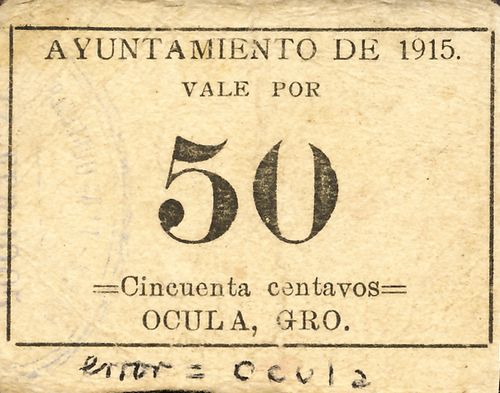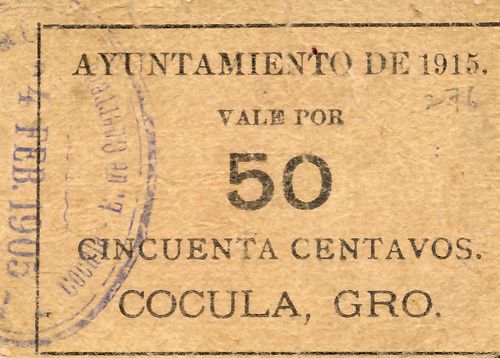 The seal reads REPUBLICA MEXICANA – AYUNTAMINENTO DEL MPIO. DE COCULA – DTO. DE HIDALGO. E. DE GRO.
total
number
total
value
50c
Cincuenta centavos, large 50
CINCUENTA CENTAVOS, small 50, with border
CINCUENTA CENTAVOS, small 50, w/o border
Apipilulco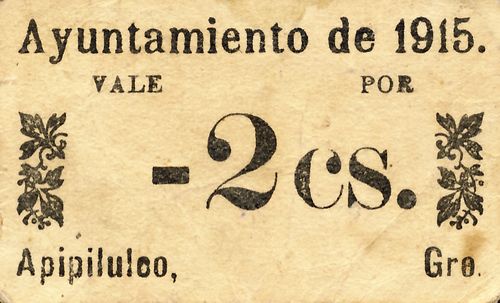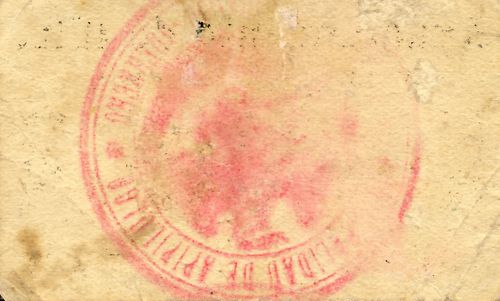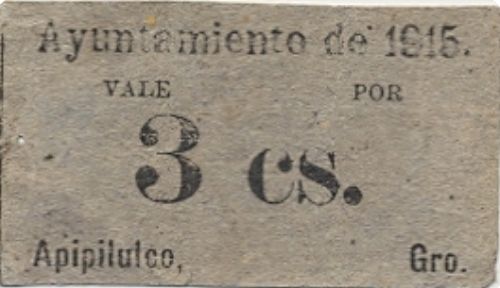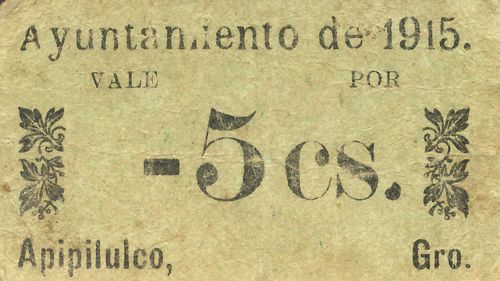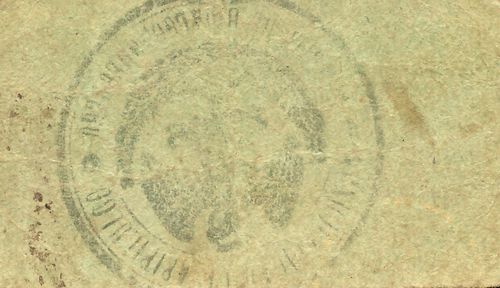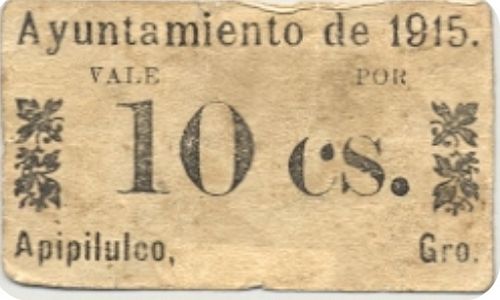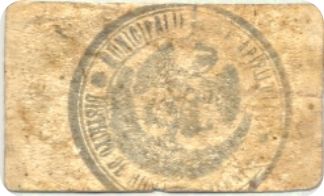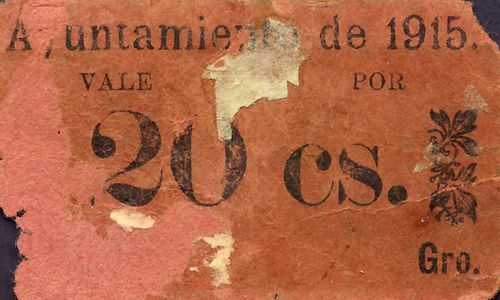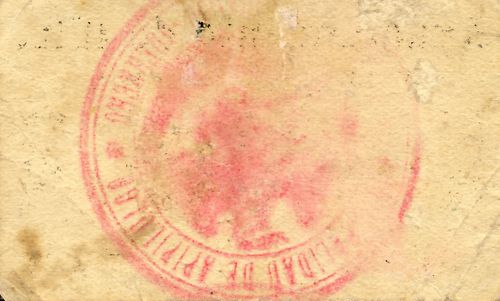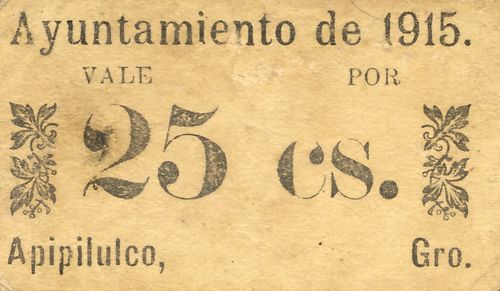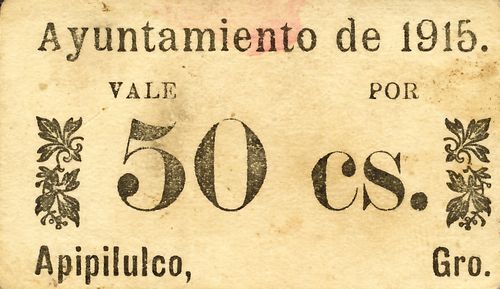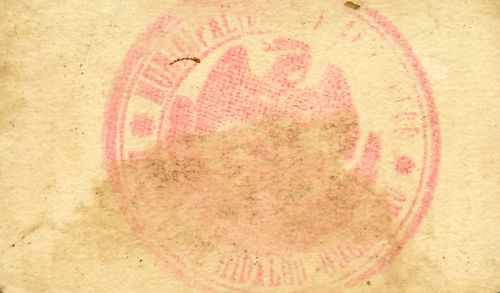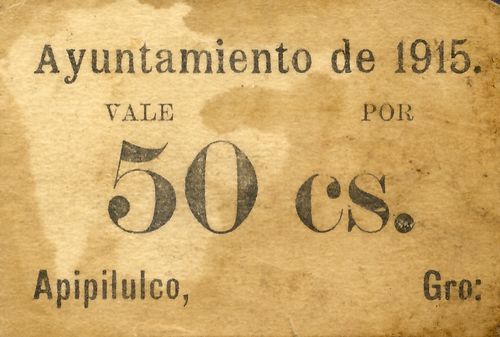 The stamp on the back reads MUNICIPALIDAD DE APIPILULCO - DISTRITO DE HIDALGO , GUERRERO
Similar notes were issued by the Comisaría Mayor of Coacoyula, Comisaría of Rio Balsas and the Sub-comisaría of Xalitla.
Coacoyula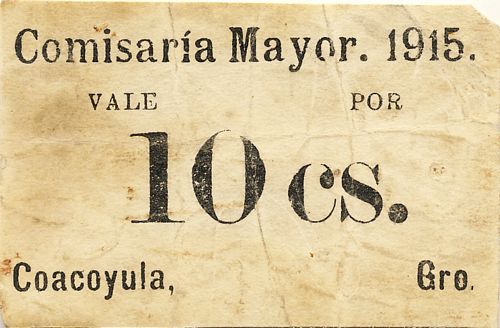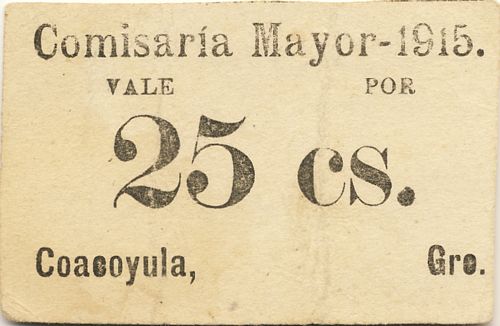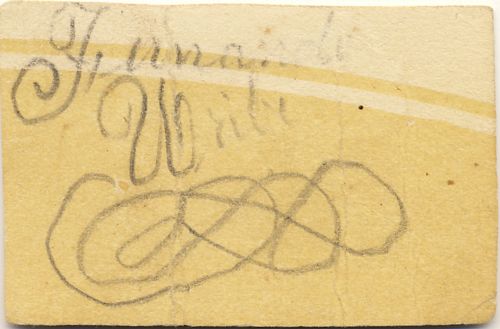 Rio Balsas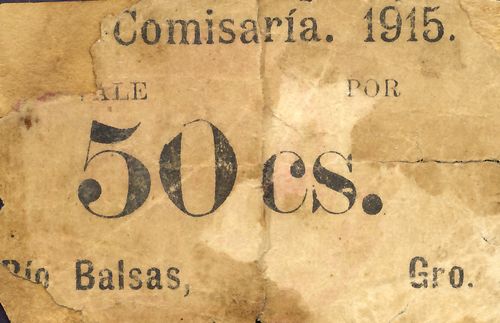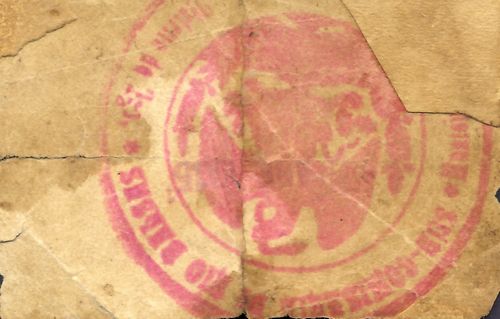 Xalitla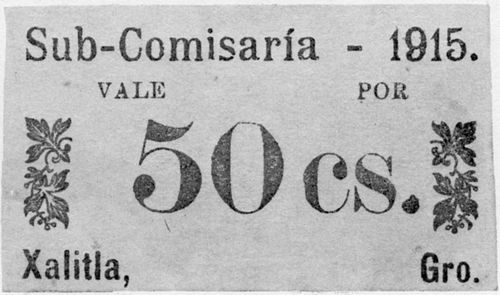 Finally, a similar authority issue from the Juzgado Auxiliar de Mayanalan.
Mayanalán
The town of Mayanalán is located in the municipality of Tepecoacuilco de Trujano.