Private issues
Tijuana
Jorge Ibs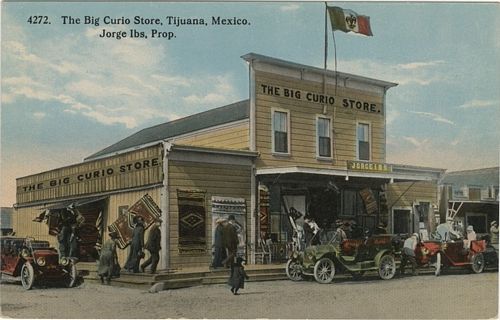 Jorge Ibs was one of the principal businessmen involved in the Tijuana tourist trade who from 1886 owned curio shops, cantinas and other establishments. Curio shops, selling sombreros, silver jewelry, Mexican flags, postcards and other articles, formed one of Tijuana's principal businesses and Ibs ran the Big Curio Store.
Incidentally, in 1911, C.R. Anguisola, an employee of the curio shop belonging to Jorge Ibs and Alejandro Savín, had cut a deal with the Magonista commander, Caryl Ap Rhys Pryce whereby, in return for allowing the shop to stay open, the Liberals received 50 per cent of the profits to be used in their war effortThomas C. Langham, Border Trials: Ricardo Flores Magon and the Mexican Liberals ,El Paso, Tex., Texas Western Press, University of Texas at El Paso, 1981, p.40-41.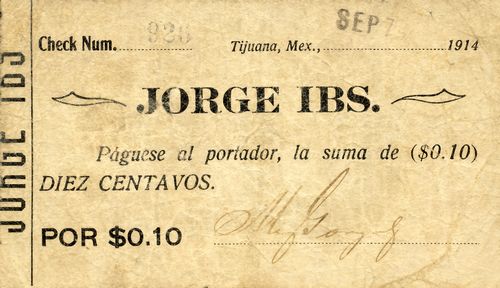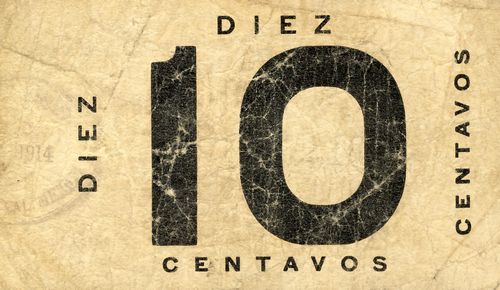 from
to
total
number
total
value
10c
includes number 926
The only known example is this 10c dated 7 September 1914.
Ensenada
Jorge Ibarra Sucesores
We know of an issue of four values (5c, 10c, 20c, 50c) dated 9 September 1914[images needed].