The Casino de Zacatecas
The new Casino de Zacatecas, in the Plazuela de San Agustín, was opened by the governor on 21 May 1905El Tiempo, 21 May 1905. By 1913 the President of the board was Luis Canales and the Secretary E[nrique?] VelascoPeriódico Oficial, Tomo LII, Núm. 2, 7 January 1914.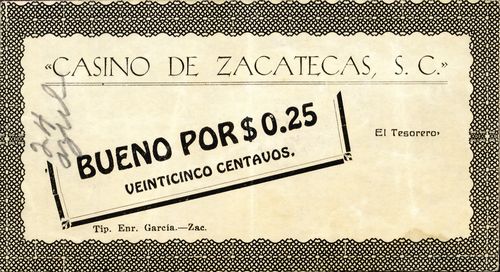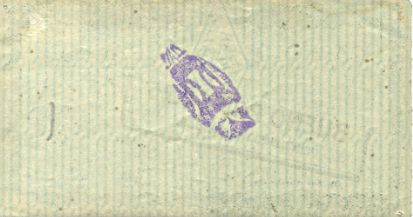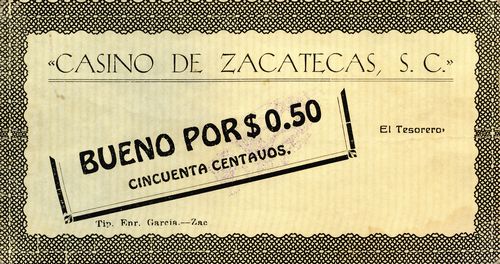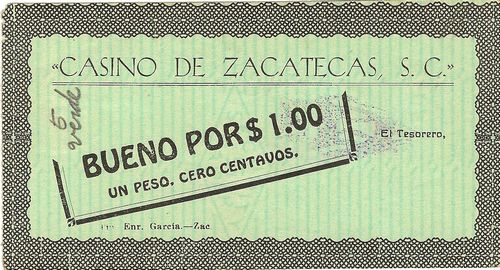 These notes were produced by the Imprenta de Enrique García y Cía. Enrique García, with his brothers, Alfredo and Dagoberto, originally worked for the Imprenta de Tomás Lorck, by 1902 situated in the Plaza de San Agustín 21. Lorck sold the press to Enrique García in 1909. Renamed the "Imprenta de Enrique García y Cía." and installed in the Callejón de Rosales and Avenida Hidalgo 30, 32 and 36, it became renowned for the attention and dynamism of its work. On Enrique's death on 25 February 1932, his sons inherited the business.