Tesorerías Municipales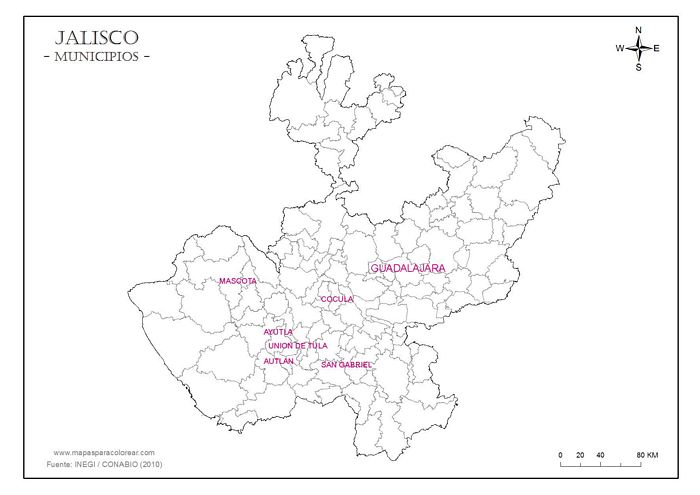 We know of instances of vales with a common design from at least three contiguous districts (Mascota, Talpa and Tomatlán) in the east of the state. All are for local circulation and were redeemable by the local Tesorería Municipal in quantities of five pesos.
This suggests that the authorities in each of these districts might have issue vales in at least four denominations (5c, 10c, 20c and 50c) between November 1914 and June 1915.
Mascota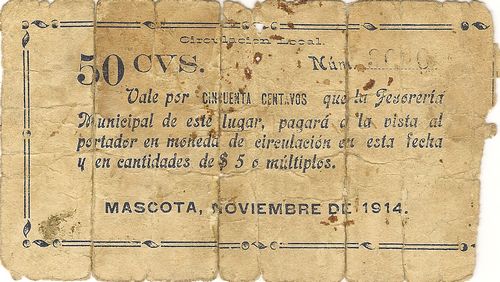 A 50c dated November 1914.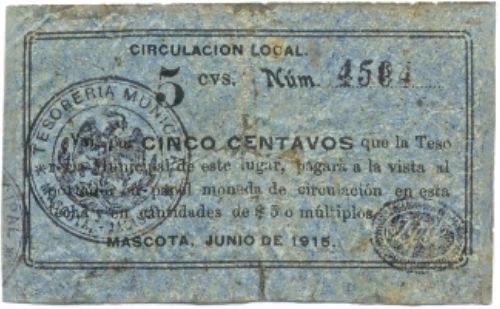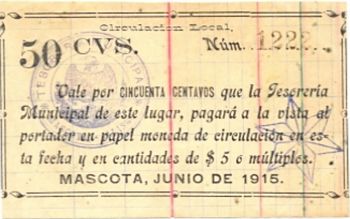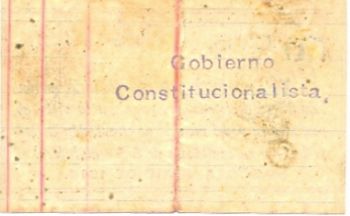 Also 5c and 50c notes dated June 1915.
date on note
from
to
total
number
total
value
5c
June 1915
includes number 4564

CNBanxico #4596

50c
November 1914
June 1915
includes number 1222

CNBanxico #4597
Talpa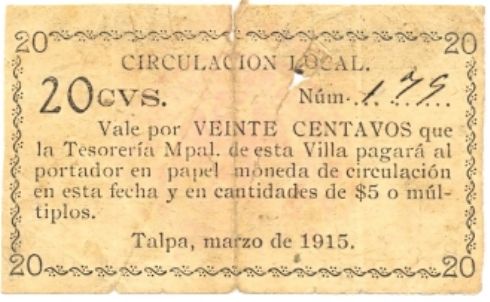 date on note
from
to
total
number
total
value
20c
March 1915
includes number 179
Tomatlán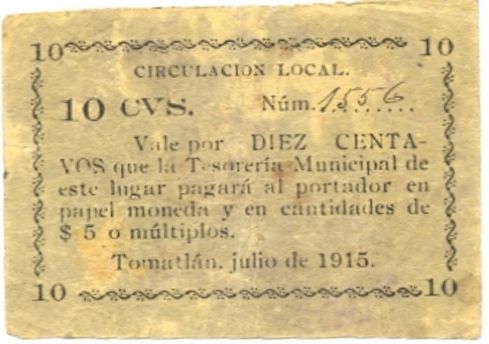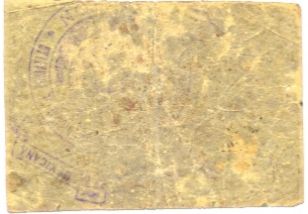 date on note
from
to
total
number
total
value
10c
July 1915
includes number 1556
Cocula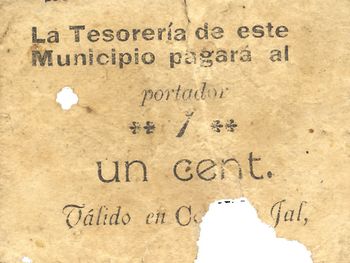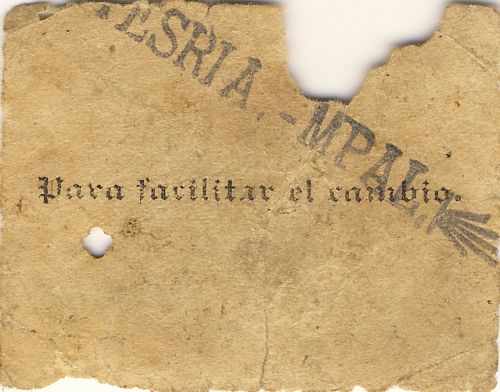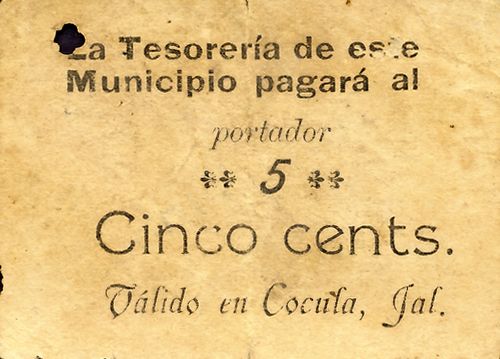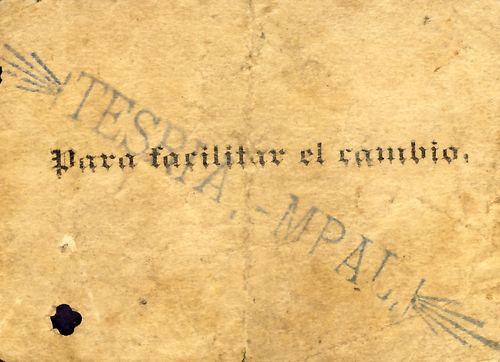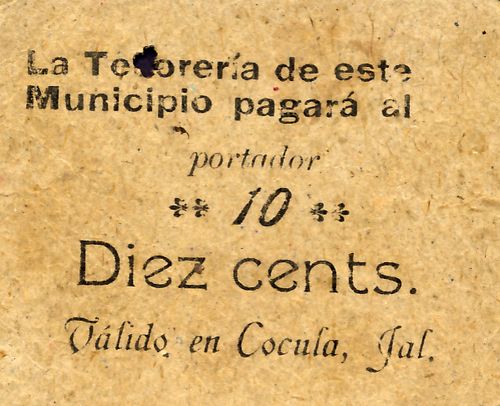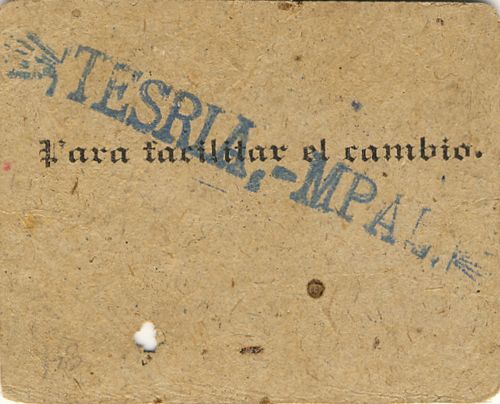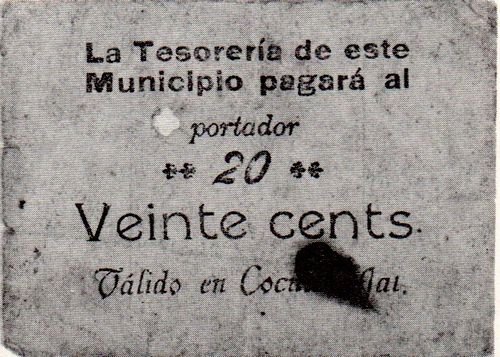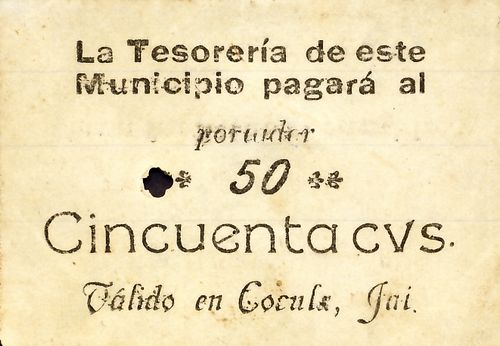 A series (1c, 5c, 20c, 10c and 50c) specifically stated to have been issued to facilitate change but with no indication of date.
The other municipal issues are denominated in billetes infalsificables.
Ayutla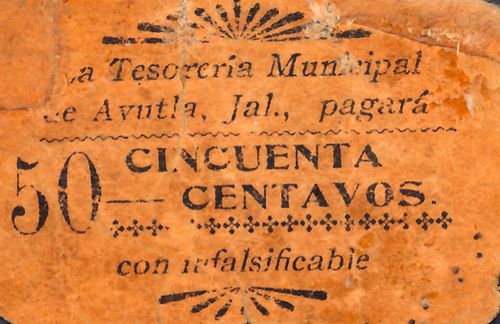 50c in infalsificables
Union de Tula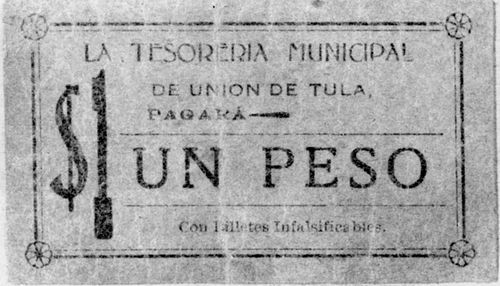 A $1 note, redeemable in billetes infalsificables, printed on pink pasteboard.
Autlán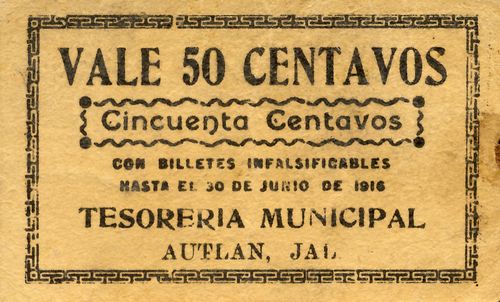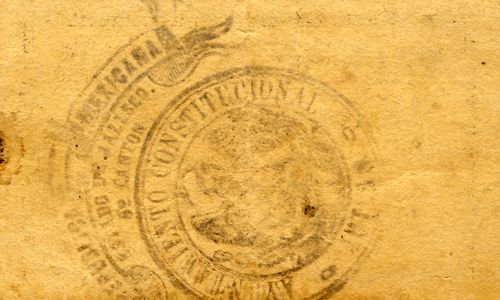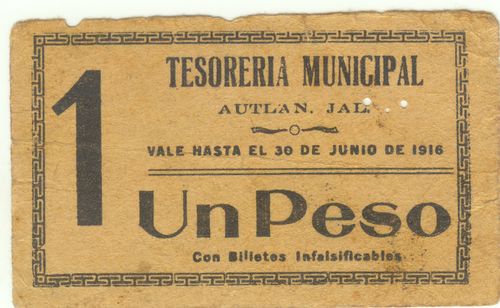 50c and $1 notes, in infalsificables valid until 30 June 1916. The stamp on the reverse reads 'REPUBLICA MEXICANA – ESTADO DE JALISCO – 6o CANTON – AYUNTAMIENTO CONSTITUCIONAL – AUTLAN'.
San Gabriel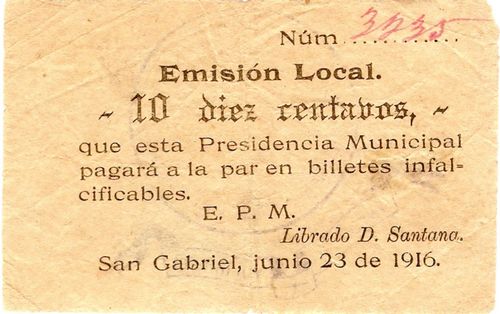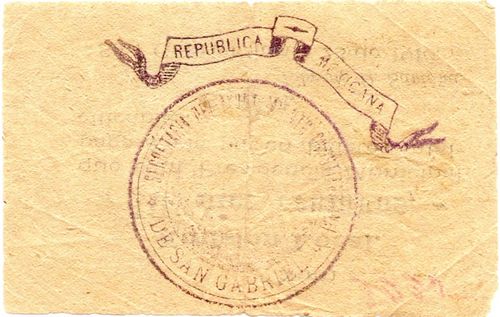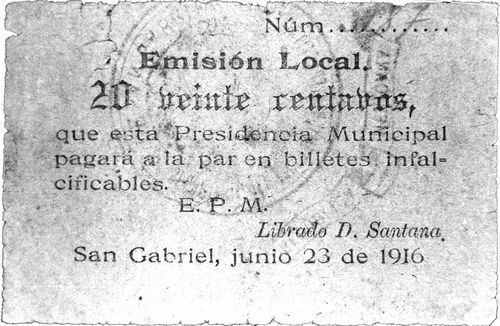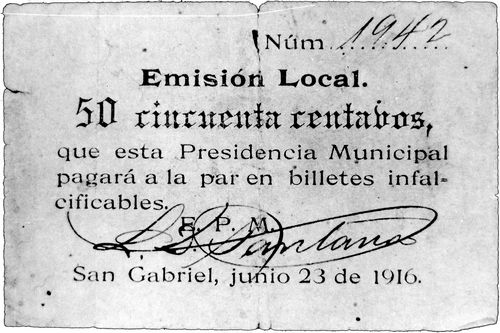 from
to
total
number
total
value
10c
includes number 3235
20c
includes number 3187
50c
includes number 1942
A local issue dated 23 June 1916 and redeemable in infalsificables. The Presidente Municipal, Librado D. Santana, personally signed the 50c notes.
| | |
| --- | --- |
| Librado D. Santana | |