Acámbaro
The Tesorería Muncipal of the district of Acámbaro produced various series of cartones and notes. The sequence is not known.
One series of cartones was: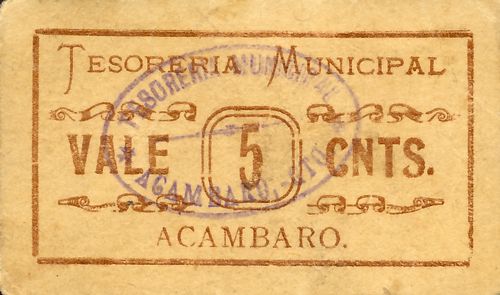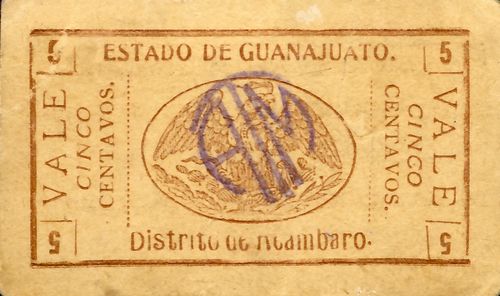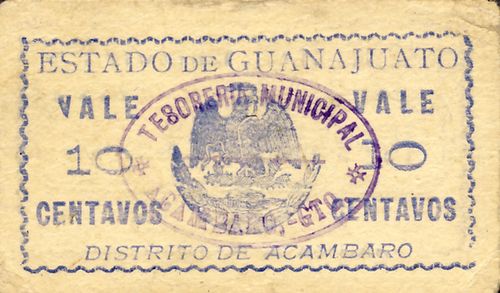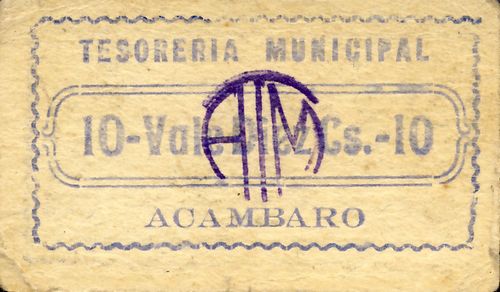 Another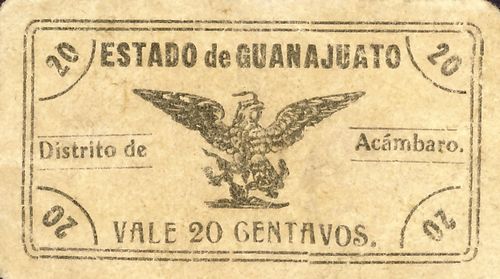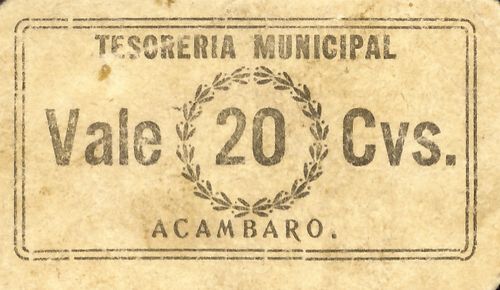 Another series of cartones, with serial letters and numbers, was: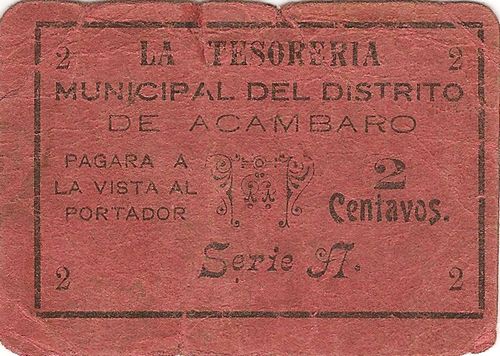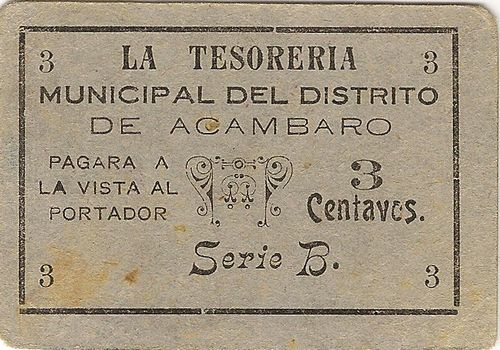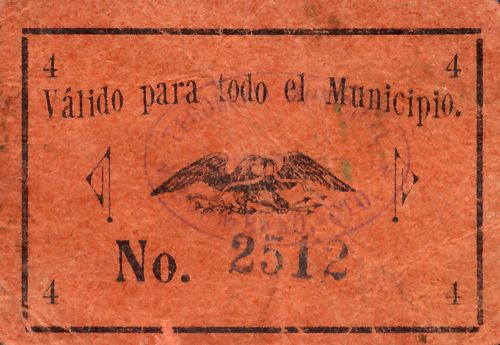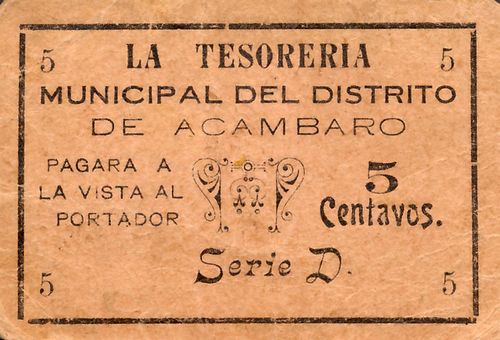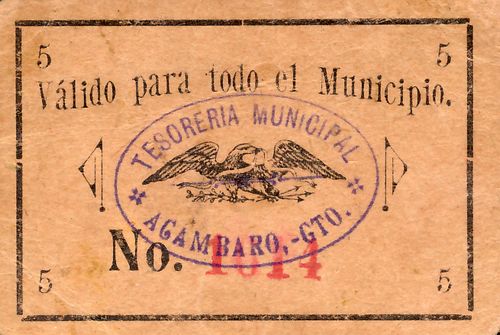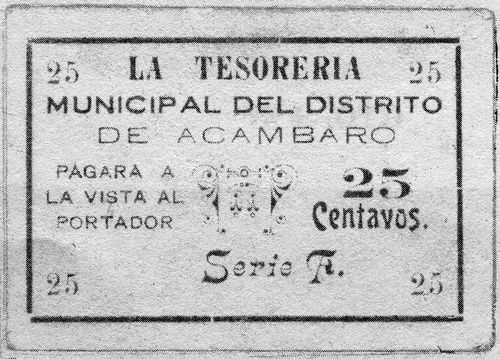 Series
from
to
total
number
total
value
2c
A
3c
B
includes number 4677
4c
C
includes numbers 2512 to 2895
5c
D
includes numbers 1614 to 5674
10c
E
25c
F
includes number 1280
The Tesorería Municipal also issued a series of notes printed by Tipografia Artistica, Acámbaro. The first(?) 2c note had no date.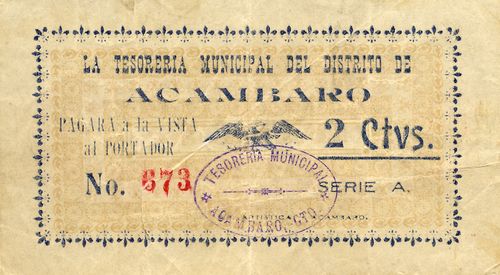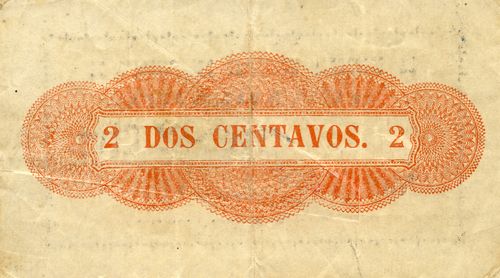 The other notes were dated 5 May 1915.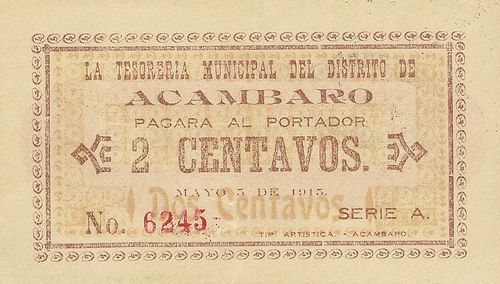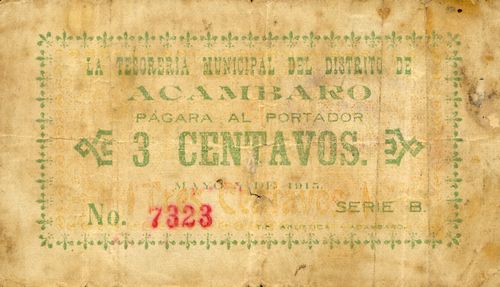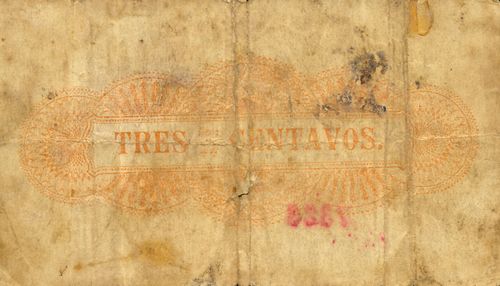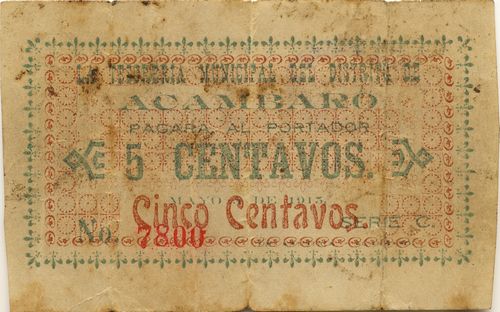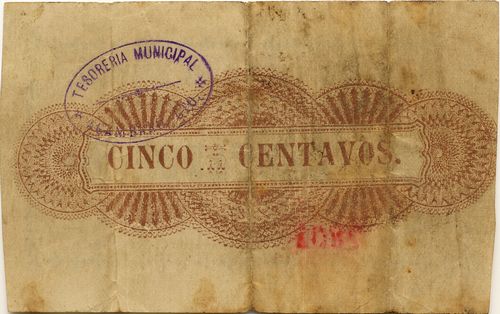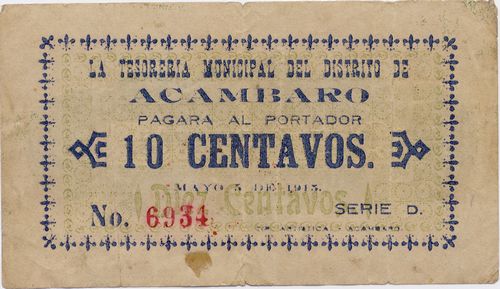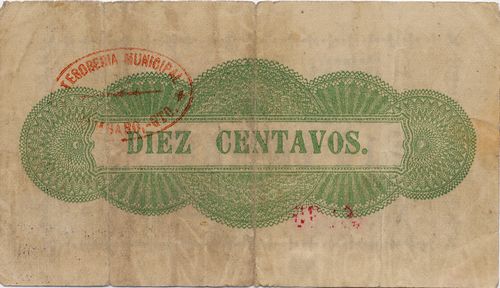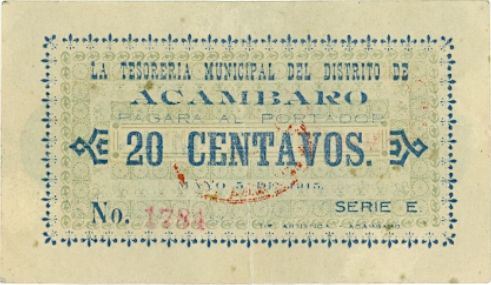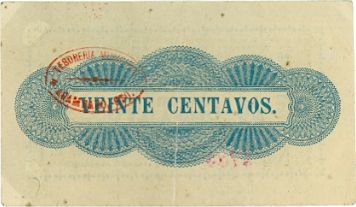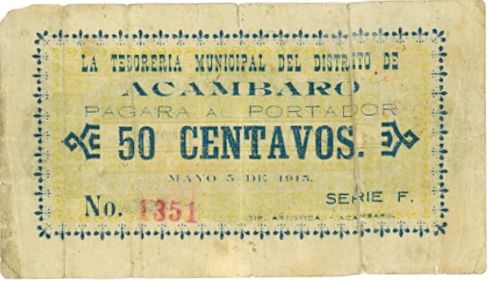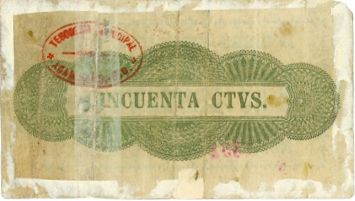 Date on note
Series
to
from
total
number
total
value
2c
A
includes numbers 673 to 3076

CNBanxico #10985

5 May 1915
includes numbers 5168

CNBanxico #10984

to 6696

CNBanxico #4097

3c
B
includes numbers 4069

CNBanxico #4098

to 7323
5c
C
includes numbers 3594

CNBanxico #10987

to 8784

CNBanxico #4099

10c
D
includes numbers 2974

CNBanxico #10988

to 7577
20c
E
includes number 1784

CNBanxico #4101

50c
F
includes number 1351

CNBanxico #10990
Finally, another 50c note had no series and was entitled ESTADO DE GUANAJUATO DISTRITO DE ACAMBARO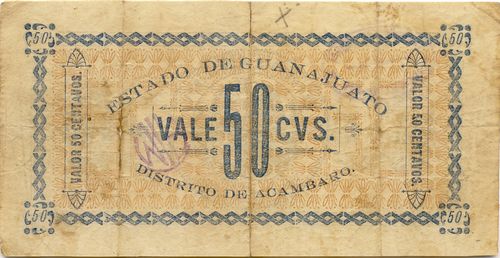 Apaseo
The District of Apaseo consists of the municipalities of Apaseo El Alto and Apaseo El Grande.

Apaseo was in the hands of Villistas until their defeat at Celaya in April 1915.

A series of four denominations (5c, 10c, 20c and 50c), dated 2 August 1915, only valid within the district.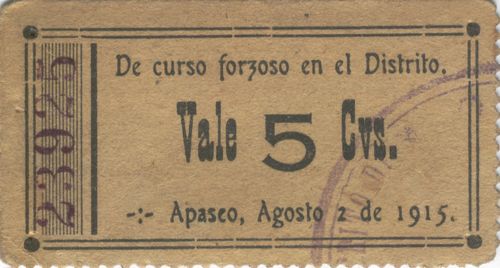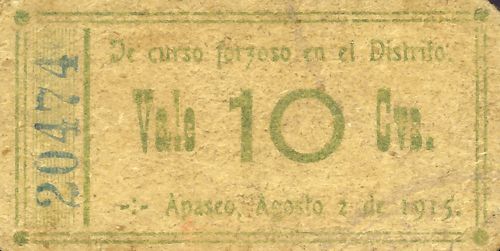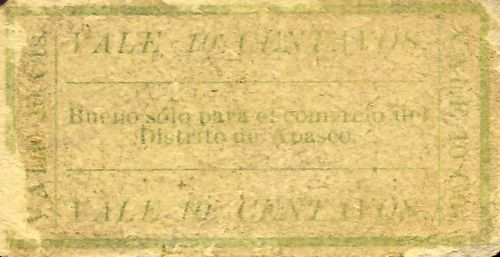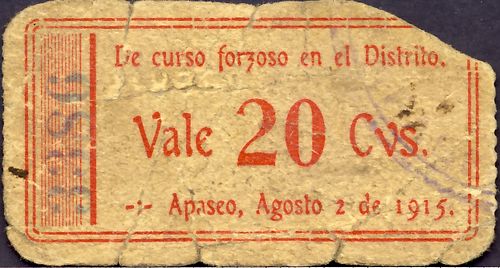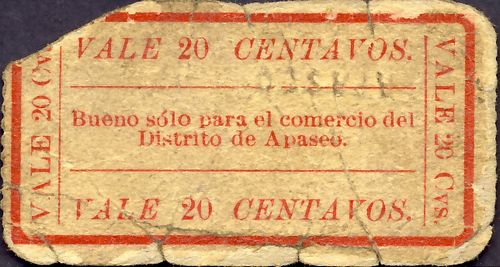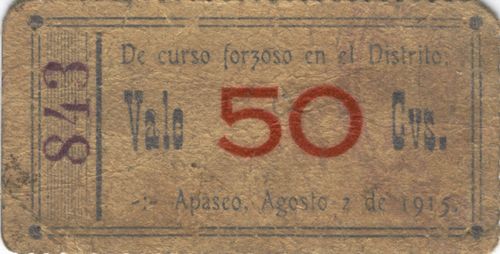 to
from
total
number
total
value
5c
includes numbers 22486 to 23925
10c
includes numbers 2876 to 20474
20c
includes numbers 2374 to 3386
50c
includes number 843