La Compañía Explotadora de Minas
This company was not listed among the eight that attended the meeting in January 1914 that decided on the American Book & Printing Company valesAMinería, Fondo Norteamericano, vol. 41, exp. 15, Dirección General, Correspondencia, Mar 1913 – Nov 1914 Weekly gossip letter 26 January 1914 unless it was El Bordo (which was slated to receive $10,000).
We know of a series of four vales printed by (5c, 10c, 20c and 50c). However, the fact that three of the known examples are numbered 0007 (or 00007) and the fourth 0003 suggests that these came from presentation sets and so it is possible that these notes were never put into circulation.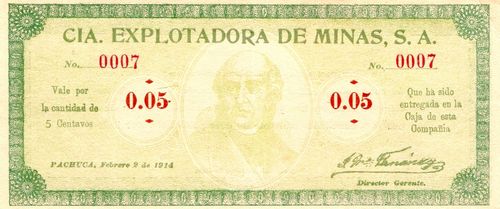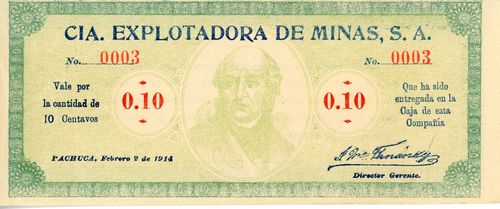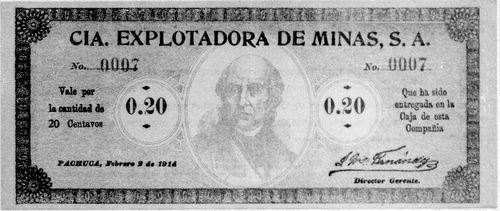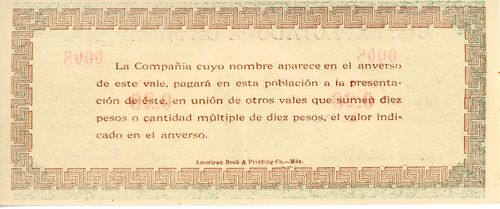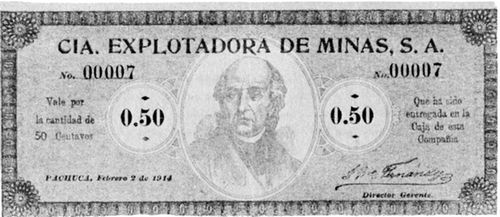 The notes carry the facsimile signature of José María Fernández(?) as Director Gerente.