Dolores Hidalgo
The Tesorería Municipal, with the authorisation of the state government, issued $10,000 in notes. This was guaranteed by a deposit of $8,995 (the other $1,005 being used in the cost of materials and printing)AHEG, Fondo Secretario de Gobierno, Secciones de Gobierno, Primer Departamento, 1915, caja 9, informe of Gilberto M. Navarro, 24 January 1916.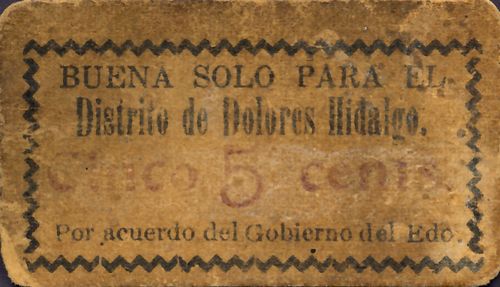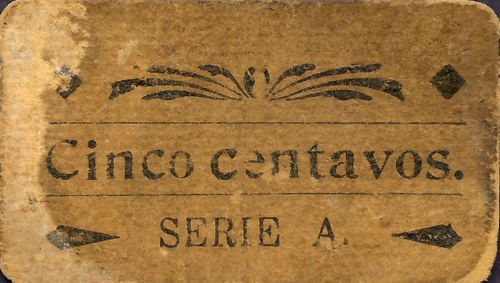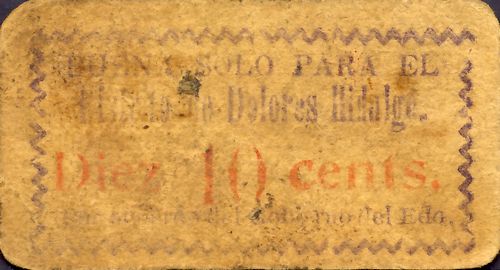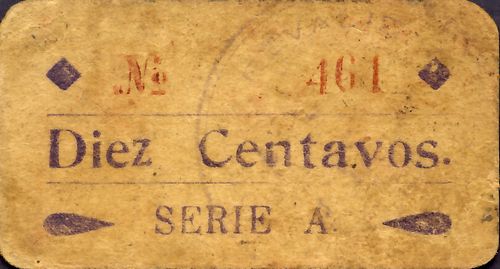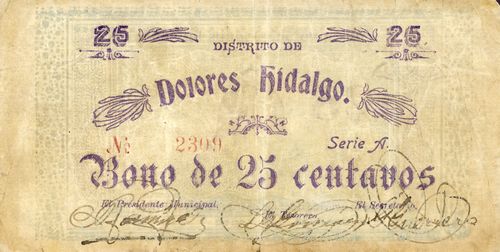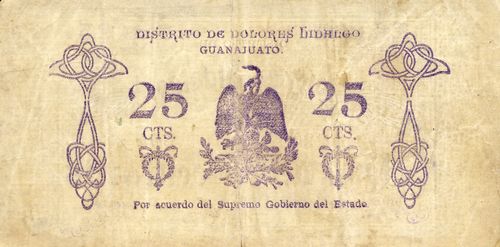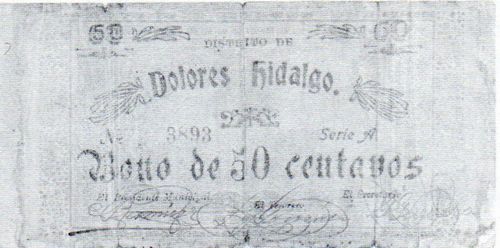 series
to
from
total
number
total
value
5c
A
1

50000

50,000
$ 2,500
10c
A
1

25000

25,000
2,500
includes numbers 461 and 1360

CNBanxico #11008

25c
A
1

10000

10,000
2,500
includes number 2309
50c
A
1

50000

5,000
2,500
includes number 3893
$ 10,000
Dick Long in his November 1974 auction also offered a different 5c note[image needed] which he described as "Entirely different design but same legends on obverse, violet, black on white, 30x51mm".

The 25c signed by the Presidente Municipal, Tesorero and Secretario.
| | |
| --- | --- |
| Ausencio Ramírez | |
| Gregorio Guerrero | |
| [identification needed] | |
Another series (25c) which might not have been used.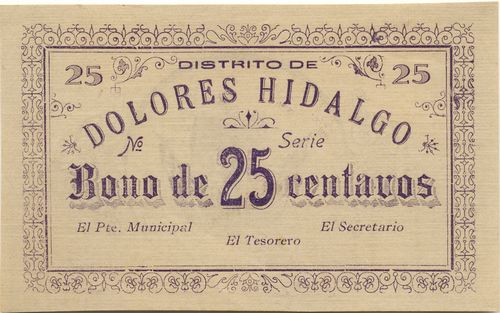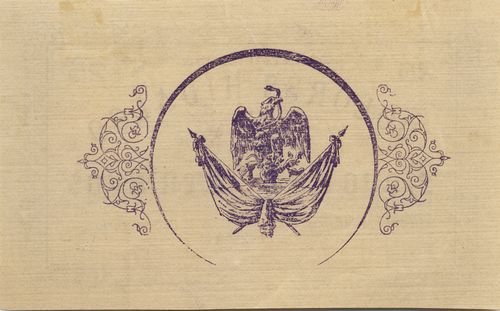 Irapuato
There were two issue, the first probably dating to autumn 1915, and we know of four values (2c, 5c, 10c and 20c) .
The first issue was, by the Ayuntamiento's own admission, small. By May 1916 most of it had been destroyed and there were again problems making change so the Junta de Administración Civil took advantage of a visit by José Siurob, the governor and military commander of the state, on 4 May, to ask for authorisation for a new issue. Siurob agreed to a new issue, similar in size to the former and using the same funds that had been deposited to guarantee the earlier issueAHMI, Actas de Ayuntamiento, libro 1.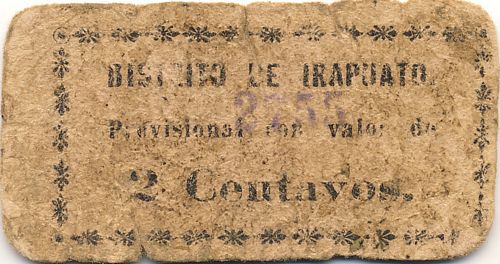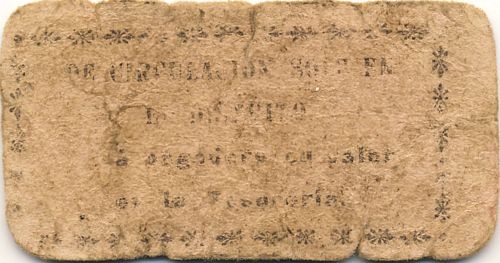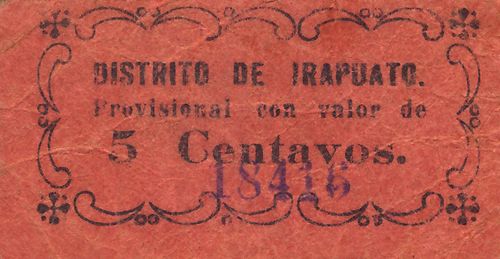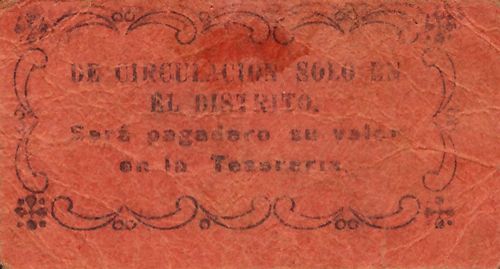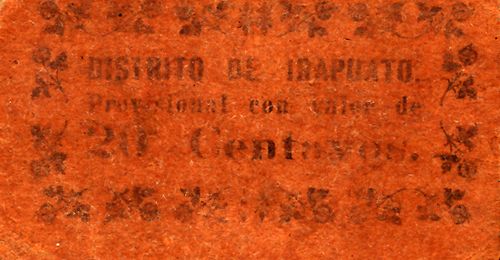 to
from
total
number
total
value
2c
5c
includes numbers 8010 to 18416
10c
includes number 0252 to 124[ ]
20c
includes numbers 43[ ]0 to 11615

CNBanxico #4147