Bouligny and Schmidt, Sucesores
Bouligny and Schmidt was one of the major printers in Mexico CityIn 1903 its staff included Henry Sitges as manager, Donald and Edwin Murray and Charles Naylor as engravers, and Guillermo Brugmann as bookprinter (The Massey-Gilbert Blue Book of Mexico, 1903).
It became involved in printing paper currency in 1914 when the banks and a few private companies were desperate for new notes. It used the same templates for a series of $5 and $10 for the Banco Minero de Chihuahua, Banco de Coahuila ($10 only), Banco de Durango and Banco de Guanajuato. The Banco de Durango had only recently received 25,000 $10 notes from the ABNC in March 1914, which demonstrates how quickly the number of banknotes in circulation grew.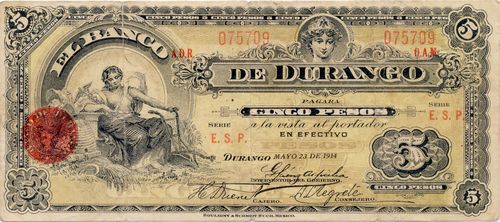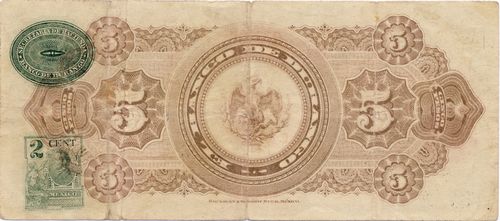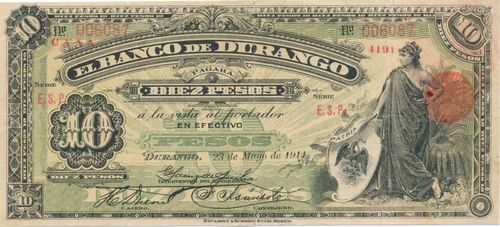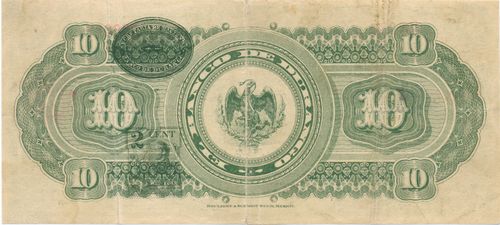 They also produced quite reasonable $1 and $2 notes for the Banco de Londres y México.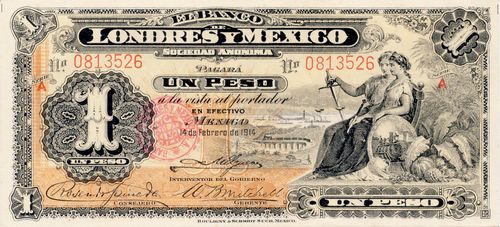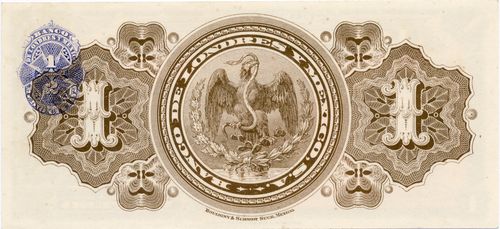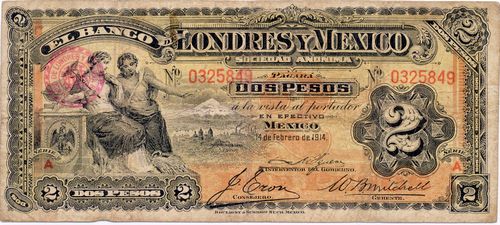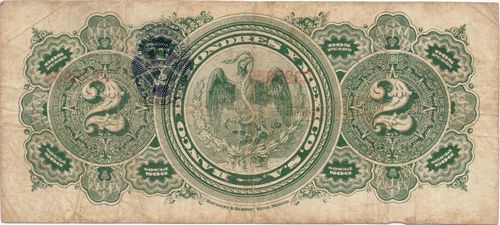 The company also produced notes for the companies in Acapulco, Guerrero, Misantla and El Higo, Veracruz and for mining companies in Pachuca, Hidalgo (the Real del Monte y Pachuca, La Blanca y anexas and Purisima) and at El Oro, Estado de México.