The Excelsior Shoe Factory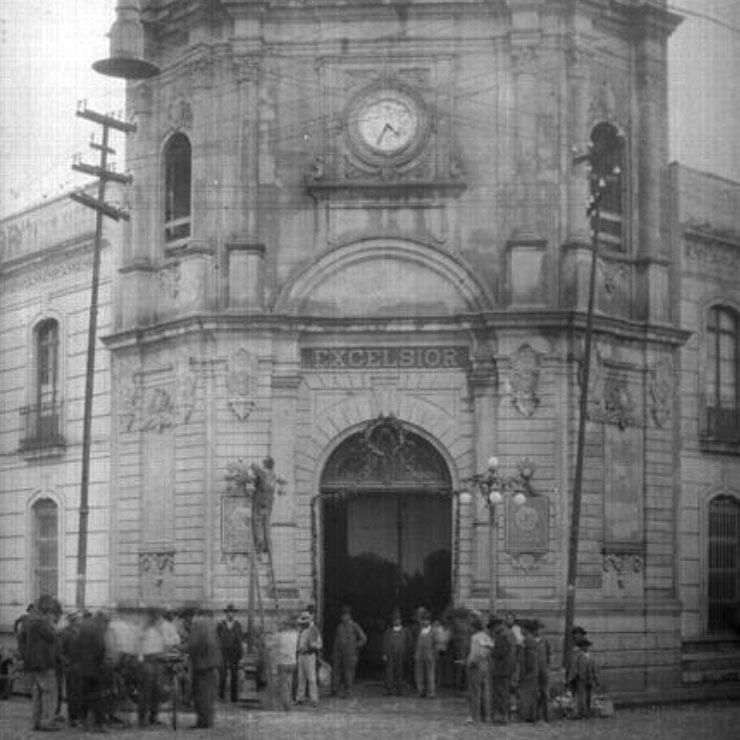 The Excelsior Shoe Factory (Fábrica de Calzado "Excelsior" y Anexas, S. A.) was located on the corner of present calles Benjamin Hill and Carlos B. Zetina (named after the man who founded Excelsior in 1902 who later became a senator, as well as presidential candidate) in the Tacubaya district of Mexico City.
It was a giant undertaking with, as its notes proclaim, a capital of $2,000,000. It issued a series of notes (1c, 2c, 5c, 10c, 20c and 50c) dated 15 May 1914.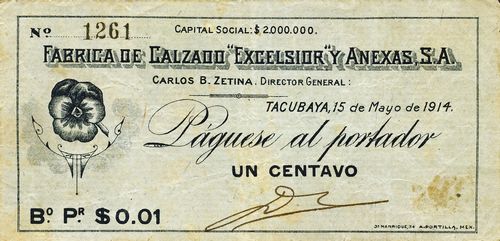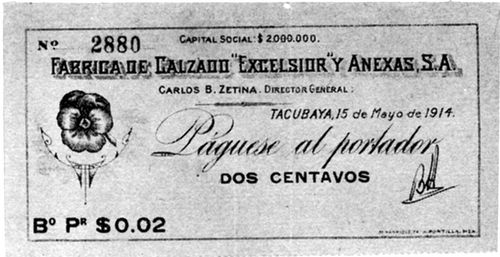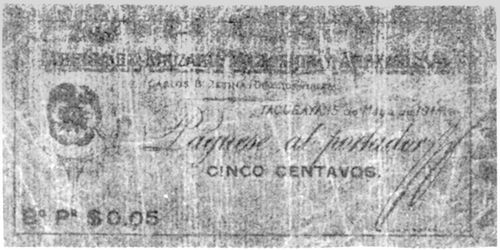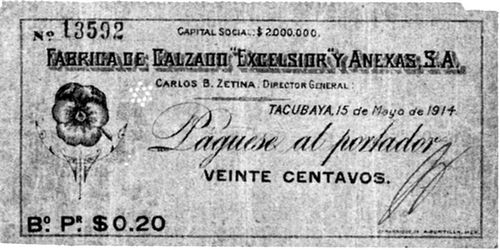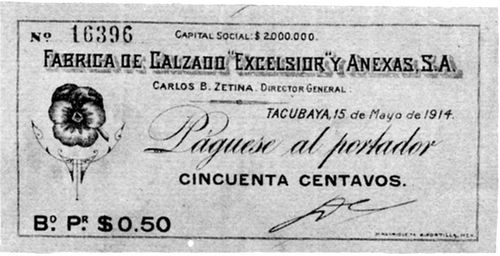 from
to
total
number
total
value
1c
includes numbers 1261 to 1656

CNBanxico #10808

2c
includes number 2880
5c
10c
includes number 10961
20c
includes number 13592
50c
includes number 16396