Scrip from haciendas

Hacienda de Canutillo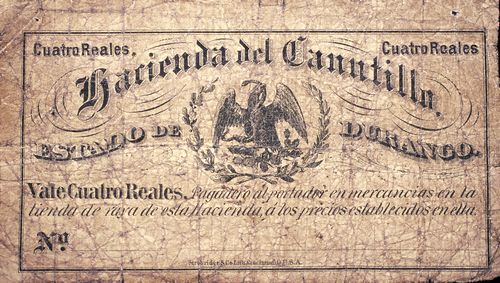 The only surviving note from a hacienda is this four reales notes from the Hacienda de Canutillo in the very north of the state. It is redeemable for merchandise from the hacienda's tienda de raya.
The note was printed by Strobridge & Co. Lithographers, of Cincinnati, Ohio. This, one of America's most famous printing firms, was founded in 1847 by Elijah C. Middleton as a bookstore and stationery supplier, and was initially focused on steel and copperplate engraving. The firm eventually became world famous for its colourful, detailed, high quality designs, and by the turn of the century was the largest producer of circus, theatre, and magic posters in North America.
This hacienda was given to Francisco Villa by the government when he surrendered in July 1920.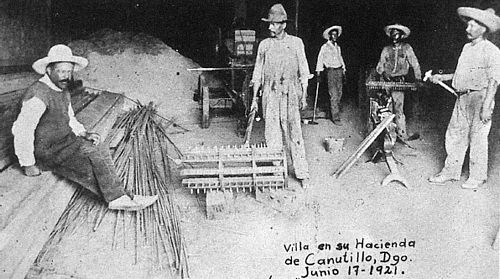 Hacienda de Nazareno
The Hacienda de Nazareno was one that, in contravention of the law, paid its workers with vales or fichas which they had to use in the tienda de rayaLa Patria, Año XXXII, Núm. 161, 14 October 1908.