Municipal issues
Temazcaltepec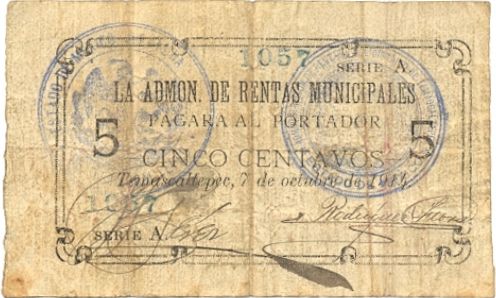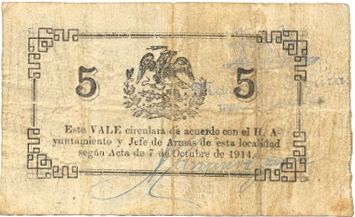 A 5c note from the Administración de Rentas Municipales, issued as a result of an agreement between the town coucil (ayuntaminto) and the Jefe de Armas made on 7 October 1914. It has the two handstamps and the signatures of [ ] and Rodríguez Flores on the face and another signature on the reverse.
Colocción Numismática Banxico #4670
Tenango del Valle
Tenango del Valle is a town 25 kilometres south of Toluca. We have a series of notes (5c, 10c, 20c, 50c, $1 and $5) issued in 1915, by the Jefatura Política del Distrito.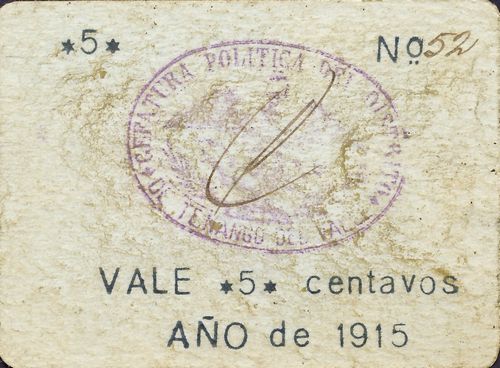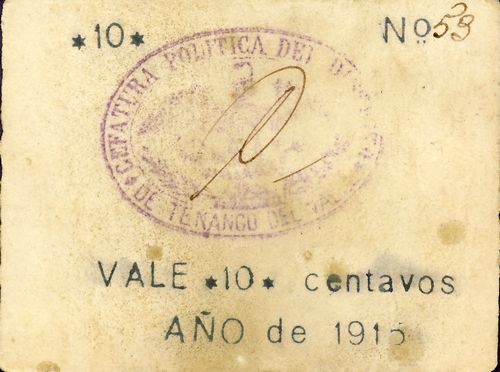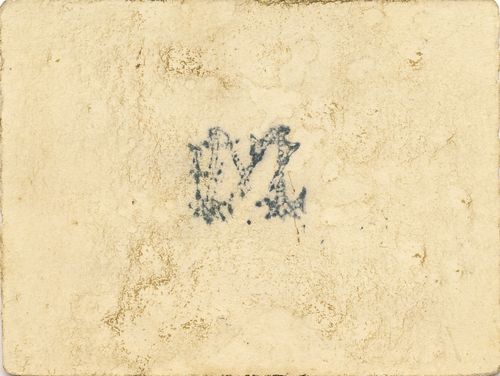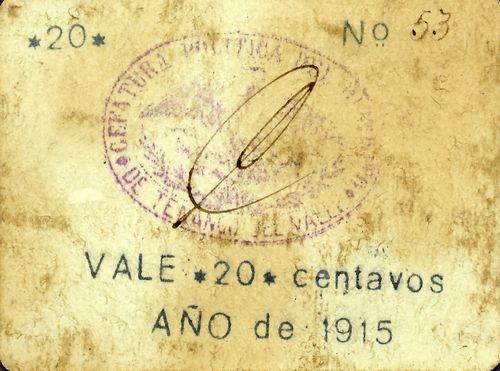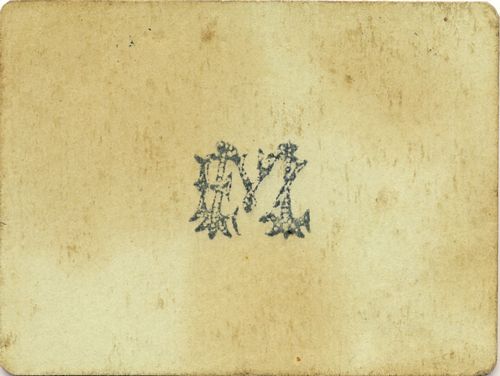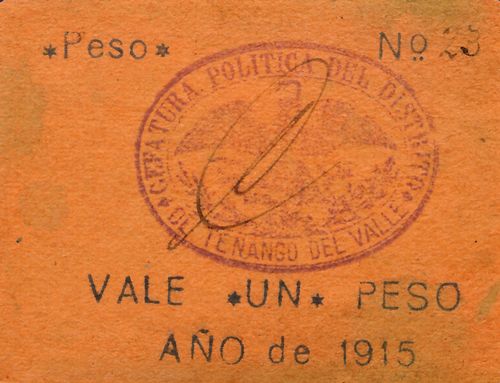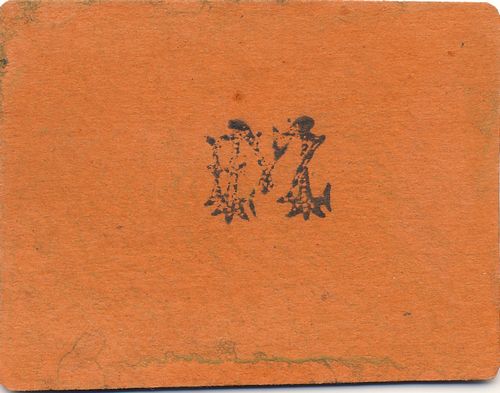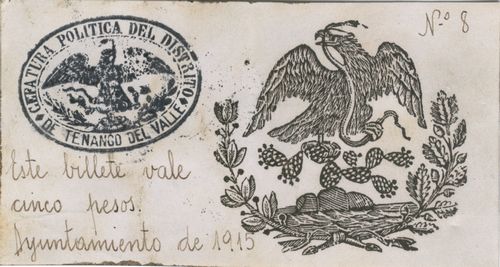 Mineral de Oro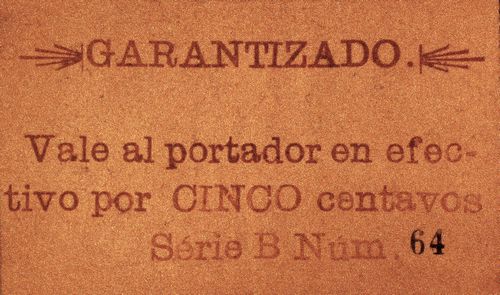 A 5c note dated 29 April 1915 from the Administración de Correos in El Oro.