Iturbide
At least two series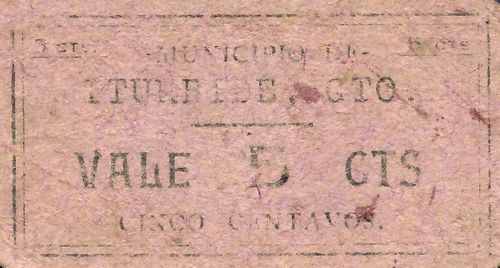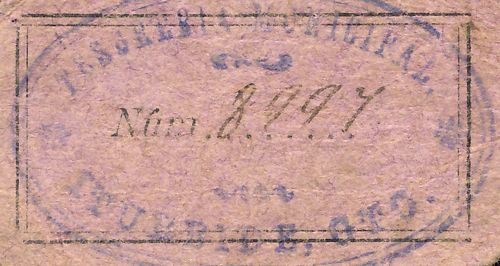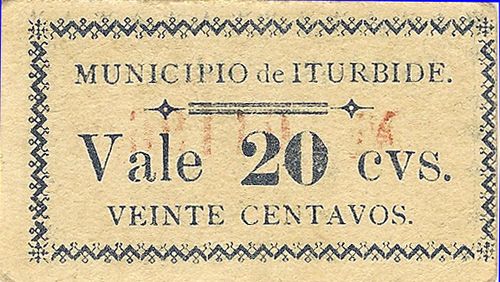 from
to
total
number
total
value
5c
includes numbers (26)53 to 8997
20c
includes number 01195
Another series (5c, 10c, 20c[image needed] and 50c[image needed]) labelled 'temporary (TRANSITORIO)'.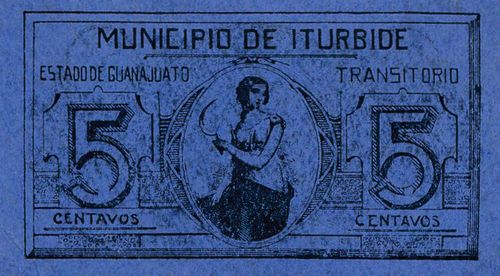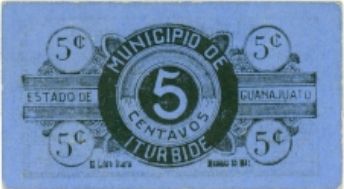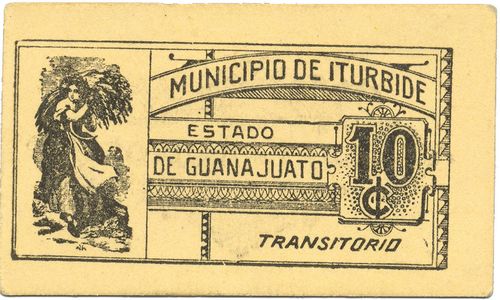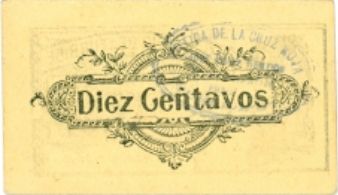 Jaral
A series of 5c, 10c[image needed], 20c and 50c.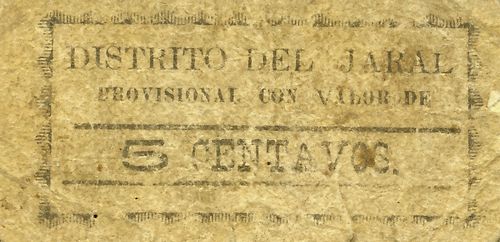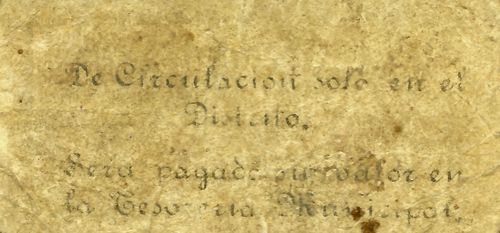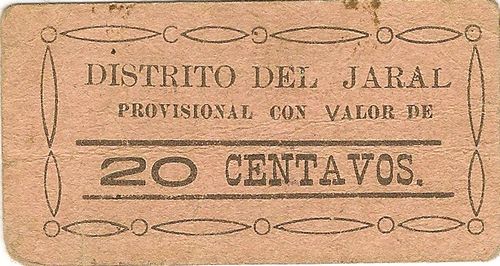 León
In July 1915 Julián Falcon, the sacristan of the San José de Gracia church, was appointed Jefe de Armas of León by General Fierro, on his way south. He lasted a week, during which time he formed the brigada "Falcón", circulated the Villista paper money and ordered the public offices to resume their work. Exactly eight days after taking possession of his post, the Constitutionalist forces of Generals Acosta and Novoa arrived: Falcón resisted, which caused a day of mourning, since more than 60 corpses were left lying in the streetsLa Noticia, León, Tomo I, Núm. 12, 23 January 1916.
The cartones date from a later period, under Carrancista control.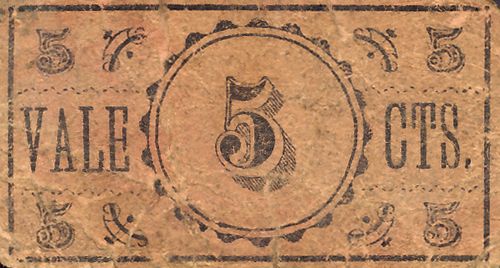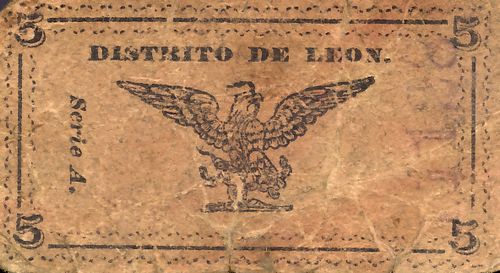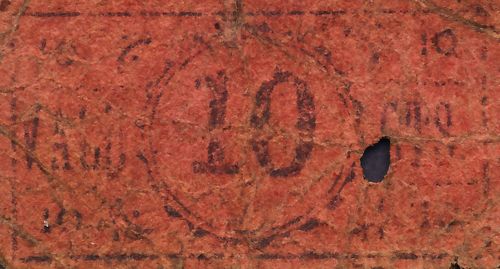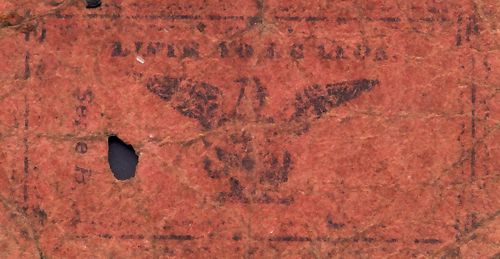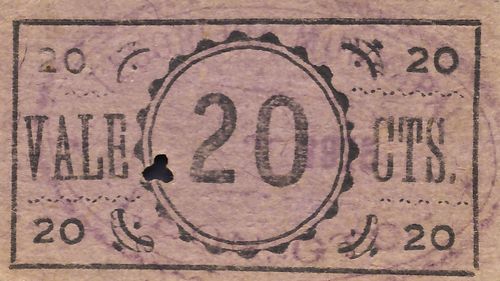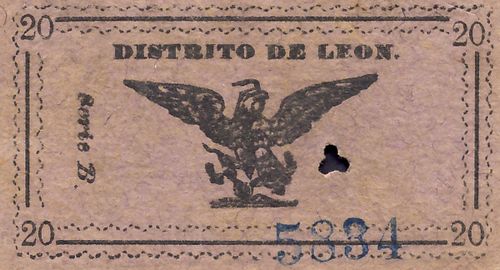 and permutations in design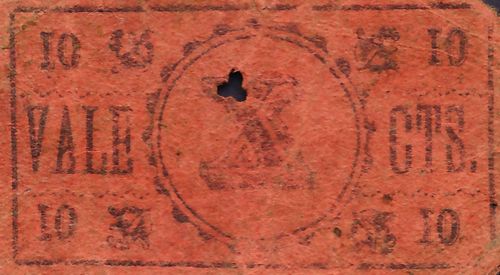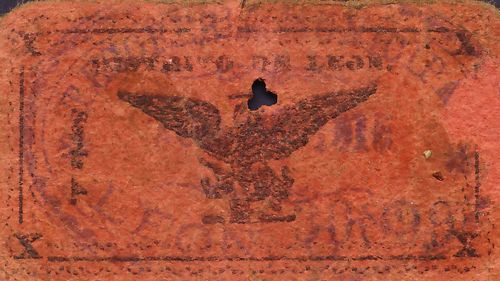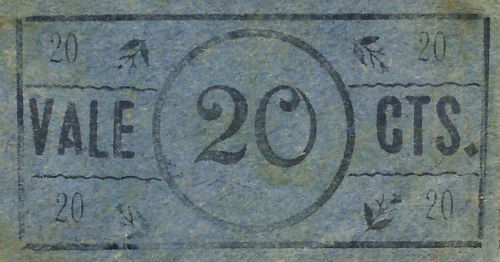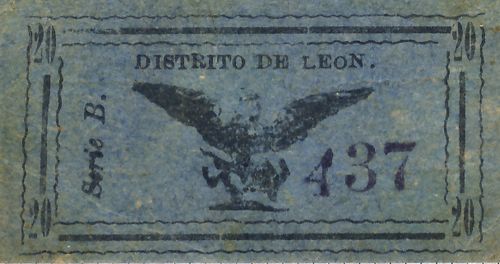 series
date on note
from
to
total
number
total
value
5c
A
includes number 1537

CNBanxico #11032

10c
A
X
includes numbers 26033

CNBanxico #11033

to 33387

CNBanxico #4154

B
20c
B
includes numbers 437 to 5834
24 September 1916
includes number 515

CNBanxico #11034
Another set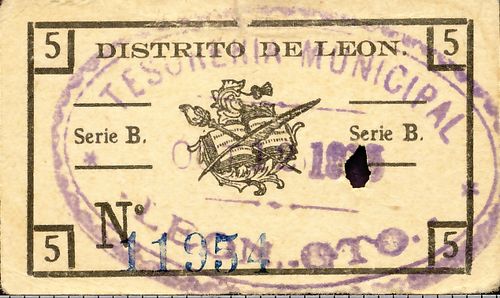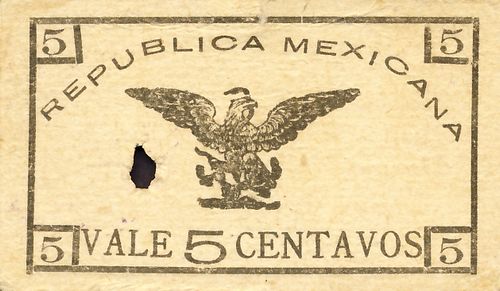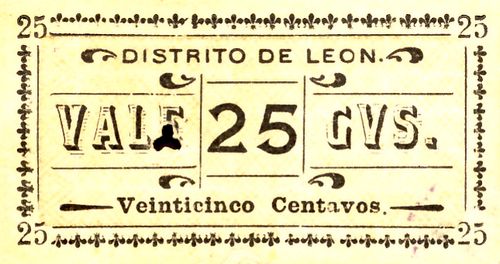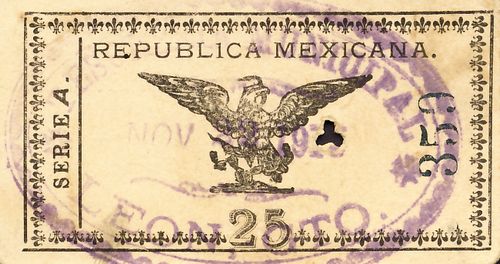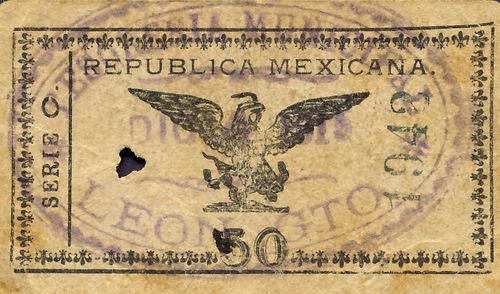 series
date on note
to
from
total
number
total
value
5c
B
[ ] October 1915
includes number 11954
25c
A
22 November 1915
includes numbers 359 and 7602

CNBanxico #11035

[ ] December 1915
includes number 12205

CNBanxico #4155

50c
C
[ ] December 1915
includes number 1943
D
includes number 1407

CNBanxico #4158

E
8 January 1916
includes number 23293

CNBanxico #11036

F
[ ] March 1916
includes number 1457

CNBanxico #4156
An outlier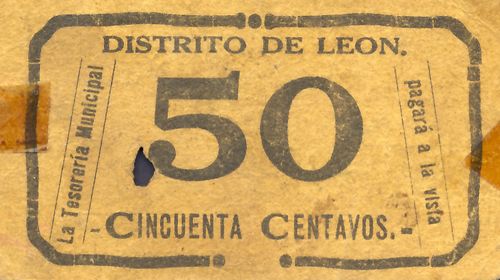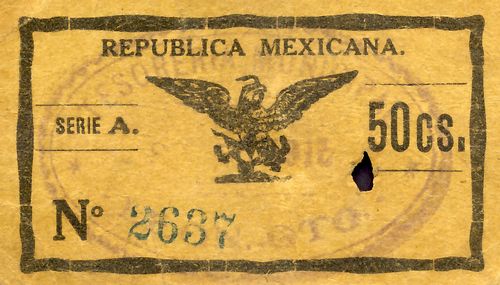 series
date on note
to
from
total
number
total
value
50c
A
includes numbers 1784

CNBanxico #11037

to 2637
On 17 March 1916 the Presidente Municipal of León, in his list of notes of forced circulation, included the cartones de 5, 10, 20, 25 and 50 centavos issued by his municipalityLas Noticias, León, Tomo I, Núm. 27, 18 March 1916. By late May it was reported that storekeepers were discounting these cartones, when accepting them by payment, by 25% to 50%Las Noticias, León, Tomo I, Núm. 76, 25 May 1916.
$30,000 of fichas of 5c of the Ayuntamiento of León were changed in the Tesorería MunicipalEl Demócrata, Guanajuato, 7 June 1916.