Iturbide
At least two series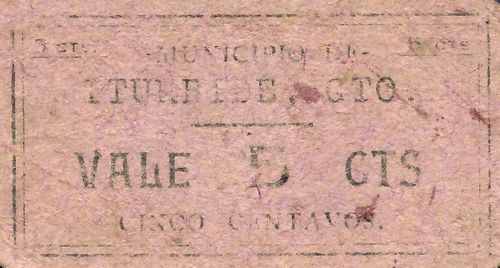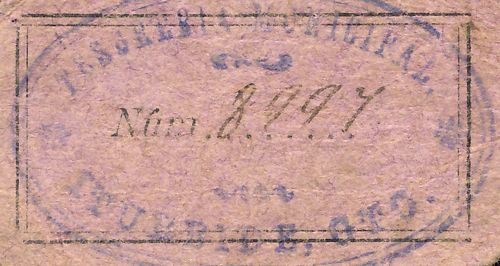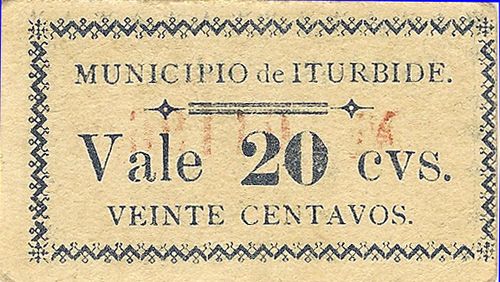 Another series (5c, 10c, 20c and 50c)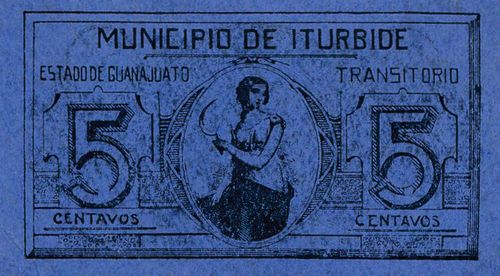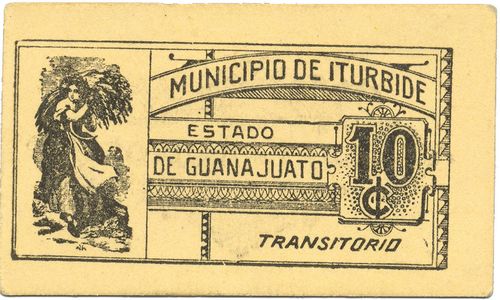 Jaral
A series of 5c, 10c, 20c and 50c.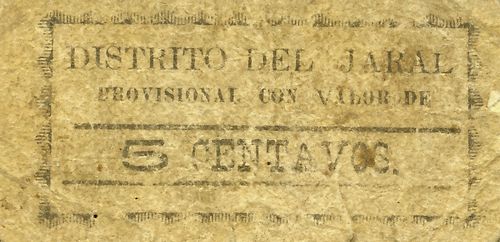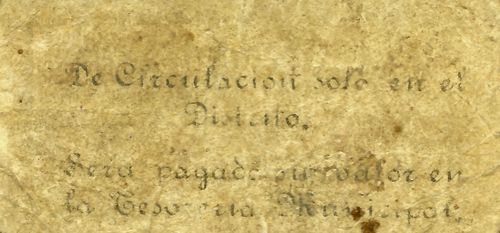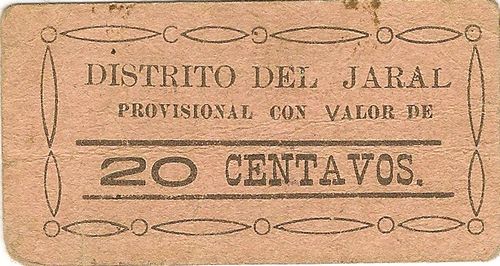 León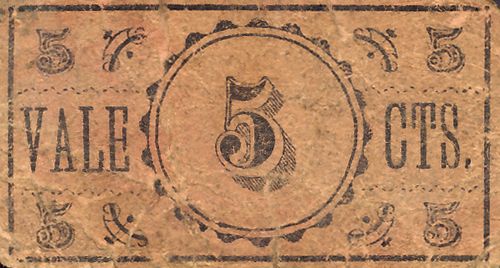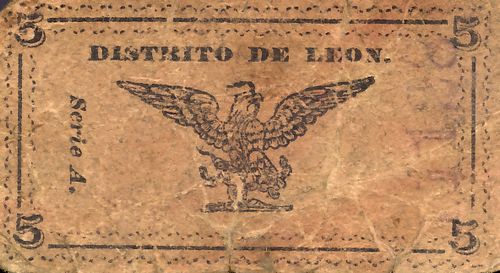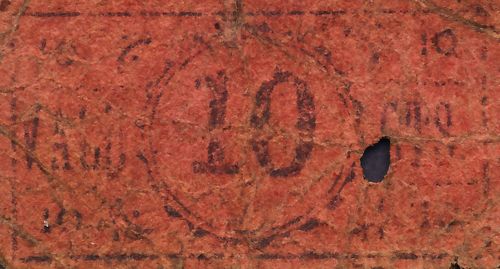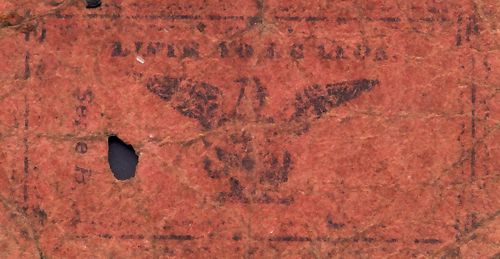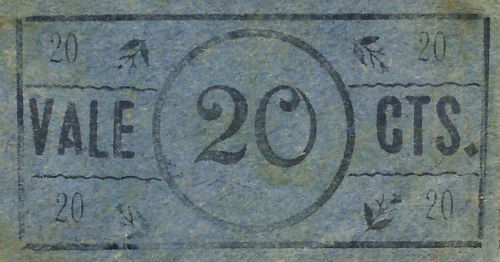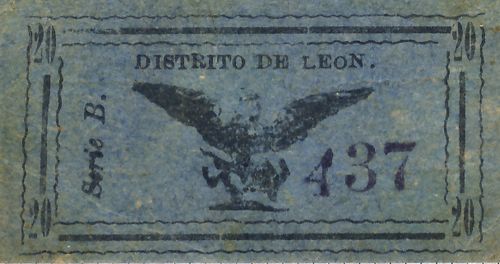 and permutations in design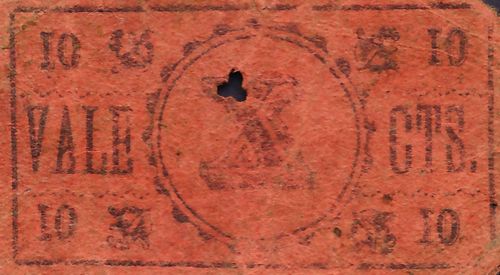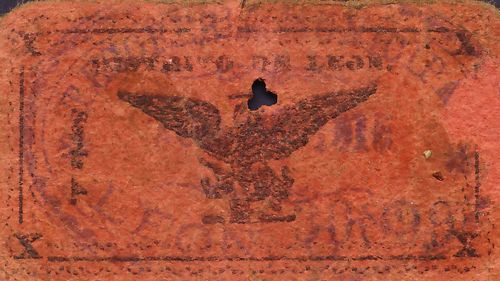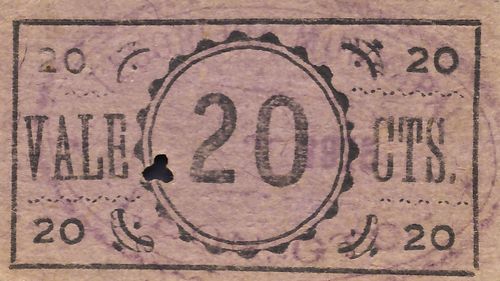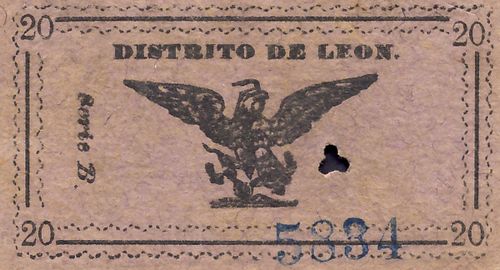 Another set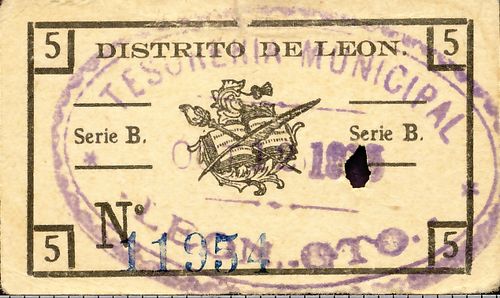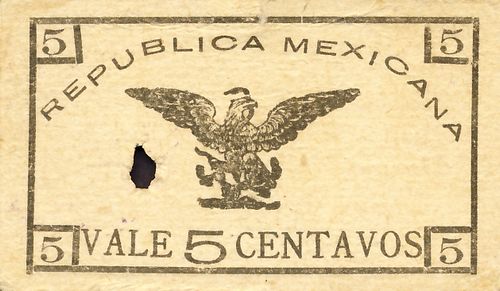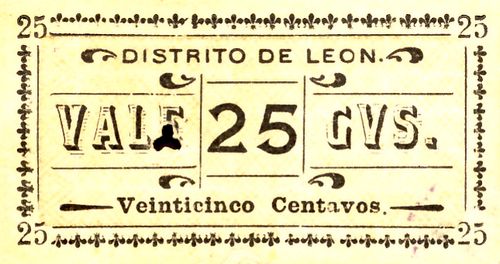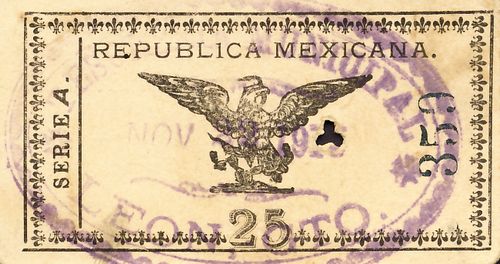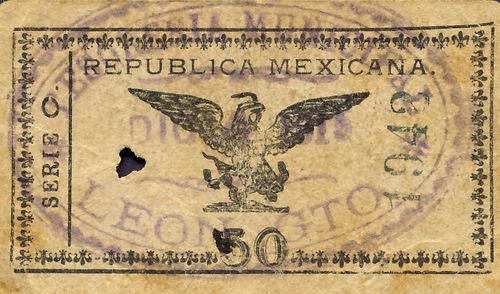 An outlier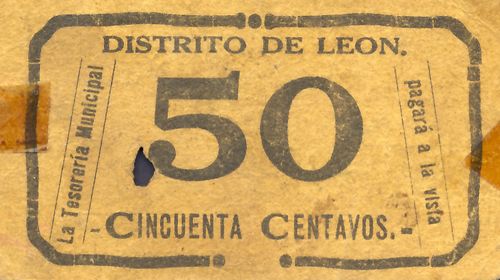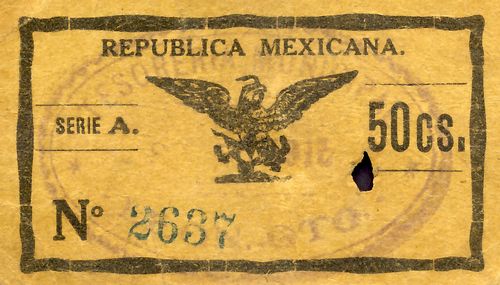 On 17 March 1916 the Presidente Municipal of León, in his list of notes of forced circulation, included the cartones de 5, 10, 20, 25 and 50 centavos issued by his municipalityLas Noticias, León, Tomo I, Núm. 27, 18 March 1916.
$30,000 of fichas of 5c of the Ayuntamiento of León were changed in the Tesorería MunicipalEl Demócrata, Guanajuato, 7 June 1916.