Convencionista issues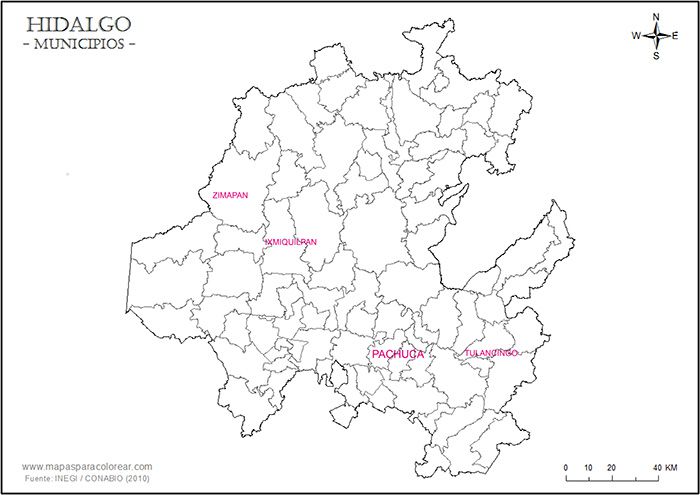 During 1915 the Villistas (or Convencionistas) retained control of a large part of the state and occasionally made incursions to capture and briefly hold towns such as Pachuca, Real del Monte and Tulancingo.
General Roberto Martínez y Martínez had been appointed governor when the Villistas took Pachuca in January 1915. On 8 June he was appointed by Villa General de Brigada, an appointment ratified by Zapata, as Martínez argued that he supported the Convention rather than Villismo itself. He recaptured Pachuca on 16 July and was interim governor from 24 to 28 July. When driven out, he fought in August at Actopan and took part in the defence of Ixmiquilpan against the Carrancistas. Martínez declared Ixmiquilpan, and then Actopan, the capital of the state.
Ixmiquilpan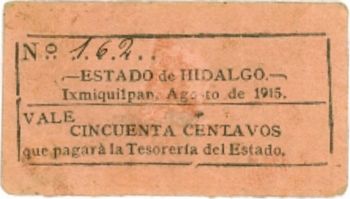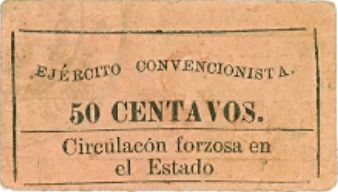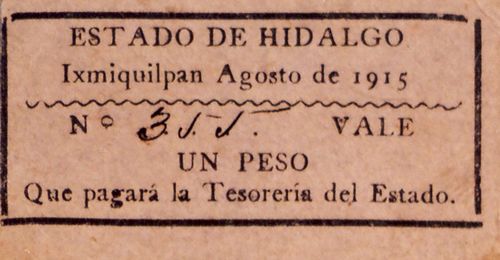 from
to
total
number
total
value
50c
includes number 162

CNBanxico #11208

to 1298

on grey paper

$1
includes number 355
These Ejército Convencionista notes, dating from August 1915 when the Conventionists still held Ixmiquilpan, state that they were of forced circulation throughout the state and would be paid by the Tesorería General del Estado.
Zimapán
Zimapán is a mining town 125 kilometres northwest of Pachuca.
These notes were issued by the Convencionista Tesorería General del Estado in accordance with a decree of 31 August 1915[text needed] and were supposedly of forced circulation throughout the state. They are dated 20 September and have the stamped signature of [ ][identification needed], Secretario General del Gobierno. Some had a straight border on the face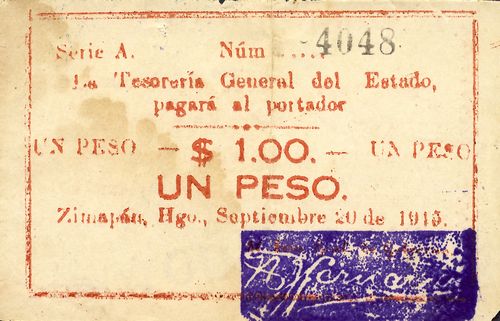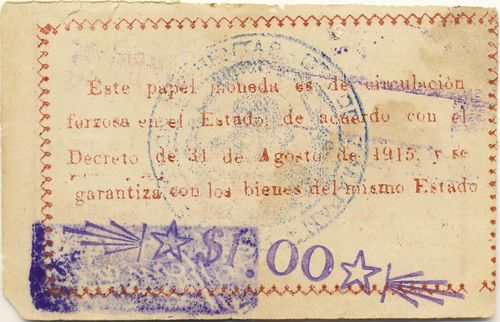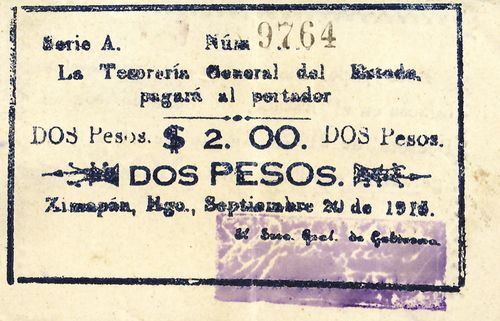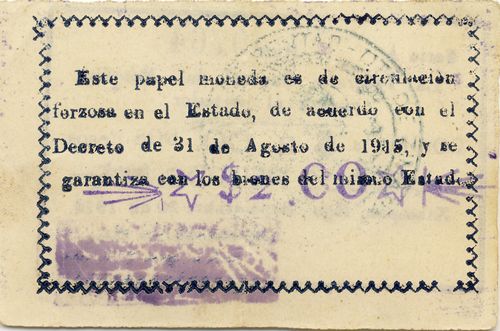 Whilst others had a serrated border, and different design on either side of the denomination.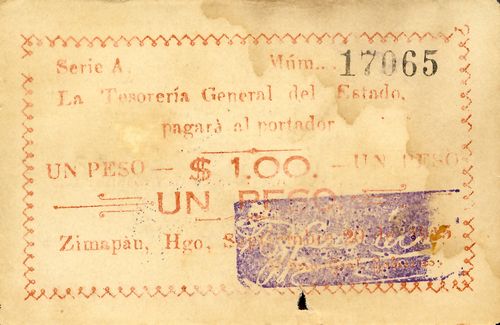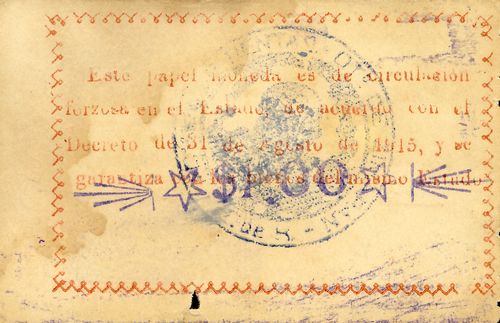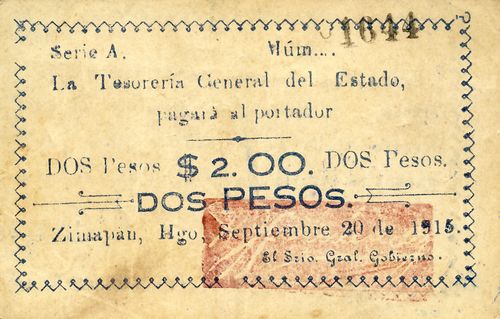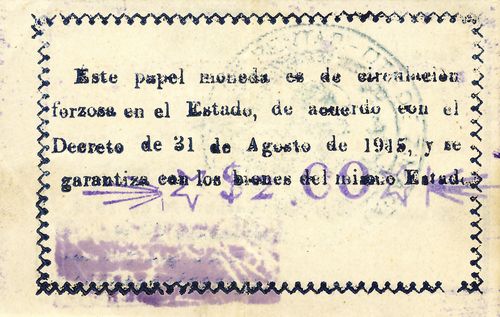 series
from
to
total
number
total
value
5c
A
wavy line
includes number 387
$1
A
straight line
includes number 4048
wavy line
includes numbers 7917

CNBanxico #11214

to 17065
$2
A
straight line
includes number 9764
wavy line
includes numbers 1644 to 3065

CNBanxico #11215
Tulancingo
Mexican Paper Money list two notes of the Brigada Méndez of the División del Norte under Tulancingo but a pencilled annotation on their reverse reads 'Lagos de Moreno, Jal.'.