Colotlán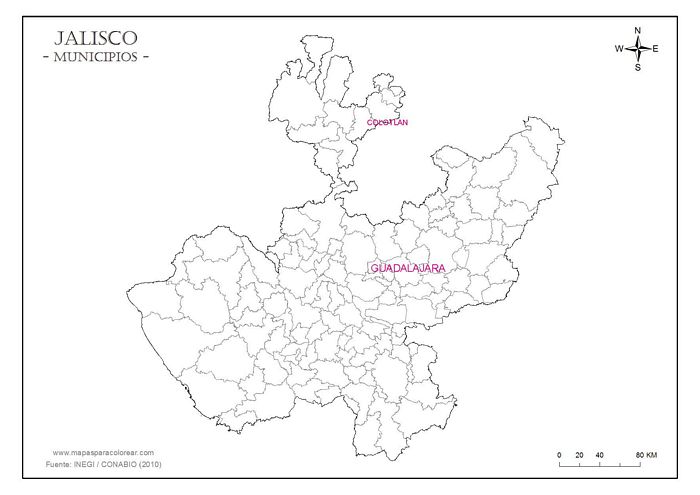 Colotlán is situated in the northern part of the state.
From May 1913 to March 1914, this region was almost totally dominated by Villista forces. In response to appeals from certain sectors of the population, the Governor sent General del Toro with a strong column of soldiers to the region. Ten days after arriving in Colotlán, the Villistas commanded by General Pánfilo Natera and the Bañuelos, with an army of more than three thousand men, besieged the town on 6 April 1914. General del Toro managed to flee, but left his loyal soldiers who perished: the people of the town dedicated themselves to looting and burning buildings, commercial houses and homes, particularly in the centre of the city.
These notes come from a later period.
La Administración de Rentas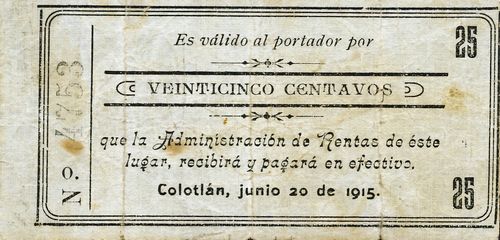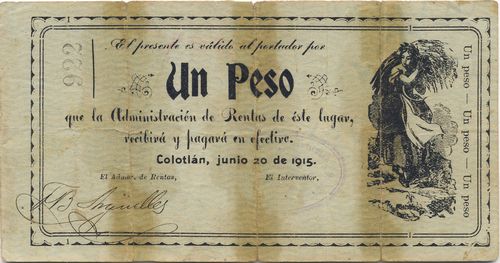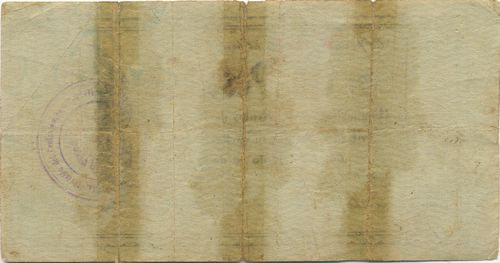 from
to
total
number
total
value
25c
includes number 4753
$1
includes number 922
Pagaduría General de la 2a. Brigada Bañuelos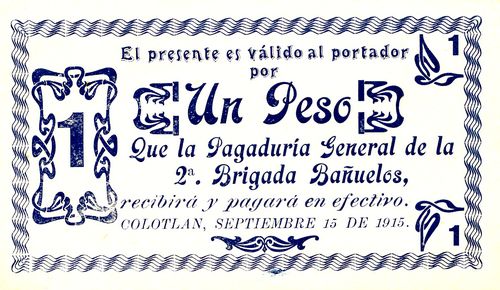 A 50c and $1 note dated 15 September 1915.
Pagaduría de la Brigada M. Triana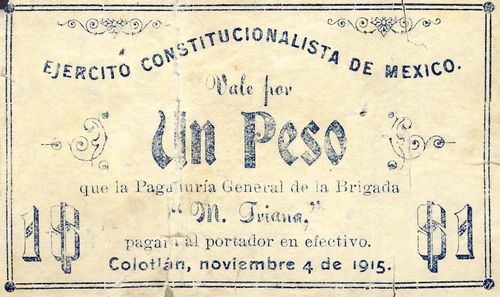 A $1 note dated 4 November 1915.