Haciendas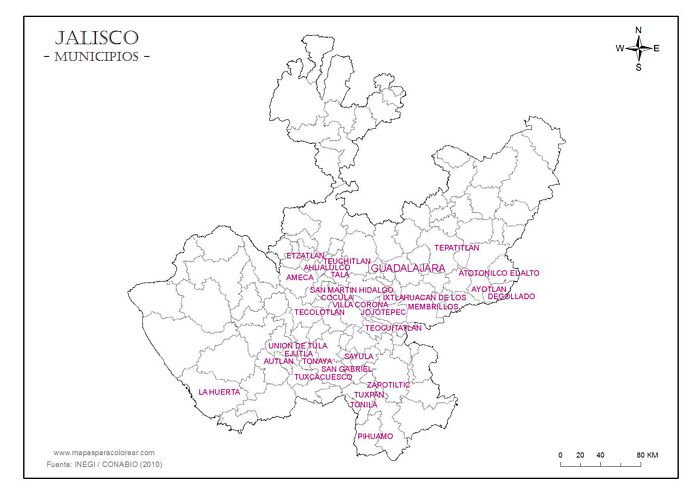 The state of Jalisco seems to have been the most prolific in producing private issues during the revolution, particularly for use on haciendas.
Some of these were printed by the firm of Juan Kaiser. Juan Kaiser Schwab was born in Leusigen, Switzerland in 1858, and in 1881, at the age of twenty-three, sought his fortune in South America, travelling from Chile to Bolivia and from Peru to Panama. In 1887 he settled in Mexico City, and was employed by the stationers "La Helvetía". At the end of that year, with his elder brother Arnoldo, he acquired a bookshop, "Al Libro Mayor", in San Luis Potosí. In 1899 he moved to Guadalajara and founded "Al Libro de Caja," dealing in printing, binding, office stationery and books in general. The Kaiser brothers were instrumental in introducing the picture postcard to San Luis Potosí and, probably, Guadalajara.
Ricardo Delgado, author of Las Monedas Jaliscienses durante la Epoca Revolucionaria, obviously had access to Juan Kaiser's records and gives detailed listings of the issues for Jalisco. The earliest are ration tokens for the Hacienda de San Juan de los Arcos in November 1913, whilst true 'currency' dates from January 1914. These notes are of thick paper or, more often, pressboard and there are a few common designs, most noticeably the round cartón with the denomination on the face and the same in Roman numerals (and often the hacienda's brand) on the reverse. They usually carried the imprint "J.K.G" (for Juan Kaiser Guadalajara) or some variation, and the number of the order (modelo) which allows the various issues to be dated.
As local currency these notes' circulation would have been extremely restricted and it is not surprising that they are extremely rare. Even in Delgado's time he was unable to locate examples of some of the notes.
Juan Kaiser died in 1916, and was succeeded by his son, Javier, who in time handed the business over to its employees and went to live in Switzerland, his ancestral home.
Among the other notes we can detect some common designs which would suggest a single printer and timeframe. One set of issues has a large numeral on the left and the issuer in a box in the top right. These include the Hacienda de Telcampana, of Jacinto Cortina, in Sayula; the Hacienda del Refugio, of Leopoldo G. Oredain, in Tala and the Aserradero de Taxinastta, of Angel Arch hijo, in Tuxpan. A (subsequent) subset adds an underprint with the issuer's name, such as the Hacienda de la Esperanza, of Jesús Odilón Cañedo, in Ameca.
Another set has a design with the denomination in a central box and are also time-limited, suggesting that they were a response to a shortage of small change which was expected shortly to be remedied. This includes the Hacienda de Santa Cruz in Ahualulco. A subset again has the issuer's name in the underprint: the Fraccionamiento de la Hacienda "La Esperanza" in Ameca; the Hacienda "San Ignacio" of Rafaela Gómez and Ricardo Uribe, both in Ahualulco, and the Hacienda "El Naranjo y Anexas", in Pihuamo, and Hacienda de Guaracha, in Villamar, Michoacán, both owned by the heirs of Diego Moreno.
The Gran Cantina y Hotel Anguiano, in Ciudad Guzmán, also used the underprint but with a slightly different design and not in cash or time-linited.
Most of these haciendas were at the end of their prosperity, and would be broken up after the Revolution. A Google search shows that many are now luxurious hotels (weddings a specialty) whilst others are ruins, but still magical.