Jojotepec
Hacienda de Huejotitan
This was owned by Francisco de la Cruz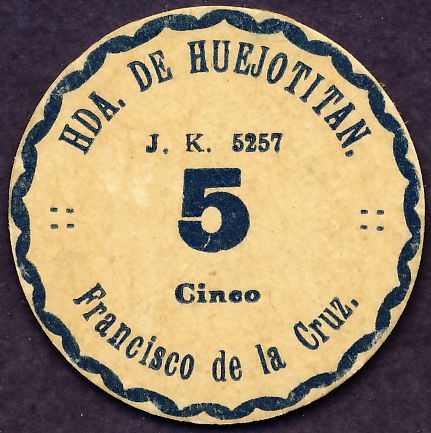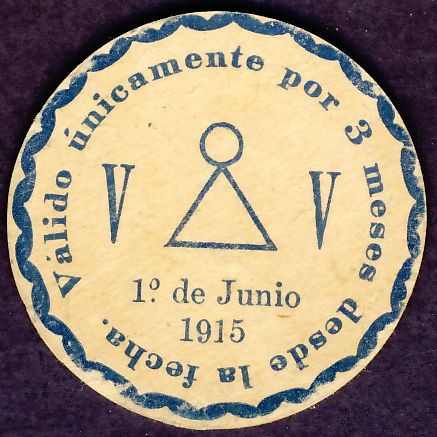 Date
modelo
Value
Number
issued
Total
Comment
27 May 1915
5257
5c
1,000
round manilla cartón
10c
1,000
20c
1,000
50c
1,000
4,000
La Huerta
Hacienda de la Concepcion
Hernandez Orozco Hermanos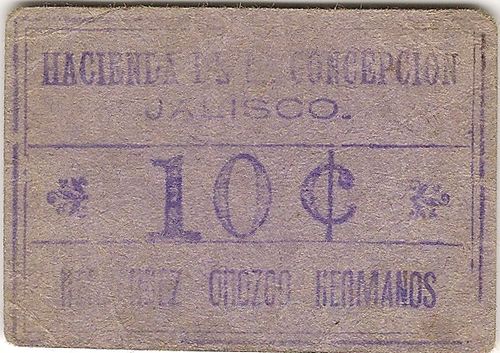 Pihuamo
Haciendas "La Estrella" y "El Naranjo"
La Estrella
in 1910 Diego Moreno
Hacienda El Naranjo y Anexas
Test. de Diego Moreno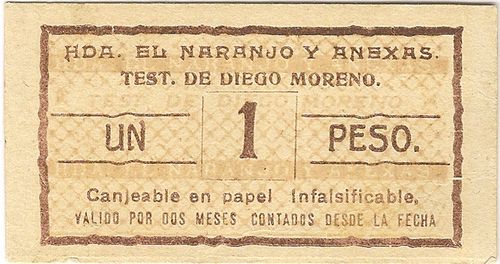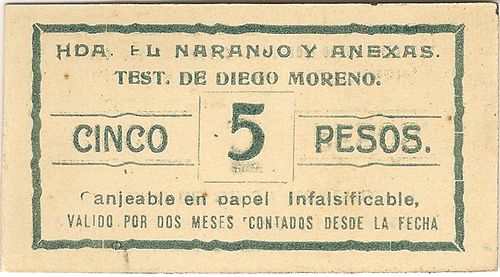 San Gabriel
Hacienda San Miguel
A 10c and 25c note
Severiano Soto e hijo
At the beginning of the 20th century Severiano Soto was one of the richest men in the region, his wealth coming mainly from cattle, groceries and fabrics in San Gabriel. He had a large store called "La Exposición Universal de Severiano Soto e Hijos", which sold, besides local products, imported goods from fabrics and wine to furniture. Severiano owned part of the Hacienda de Apulco, and the hacienda "La Guadalupe" which had been part of the hacienda de Telcampana, and which he has bought from Jacinto Cortina. He was ruined by the Revolution.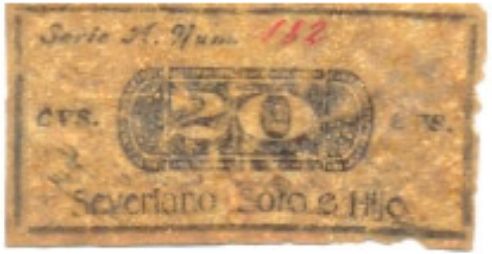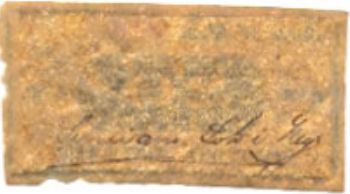 In the Banco de México collection is a 20c note.
San Martin Hidalgo
Hacienda Labor de Medina
This hacienda, owned by Luis Terán, issued 1c and 20c cartones in 1915.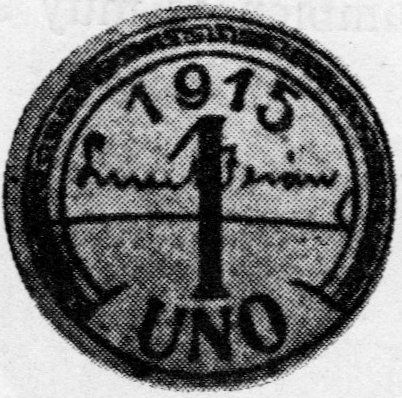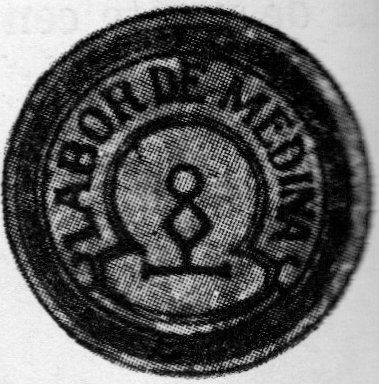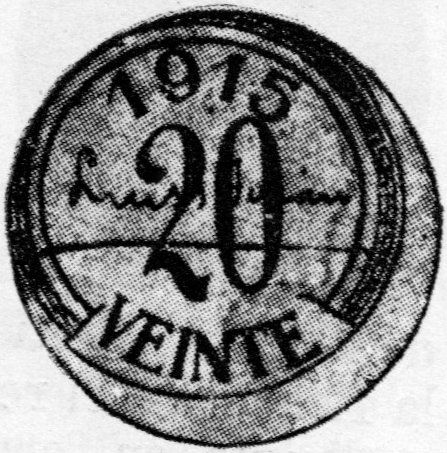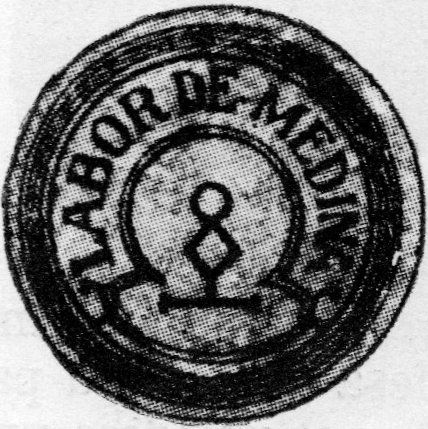 Hacienda Los Sitios
J. Jesús Rosas
A 10c note
Hacienda Agua Caliente
José Virgen Rosas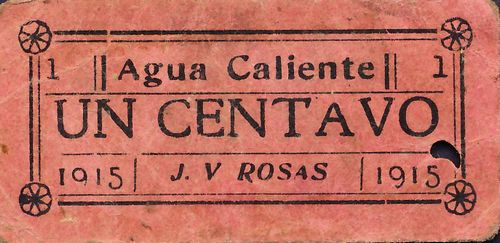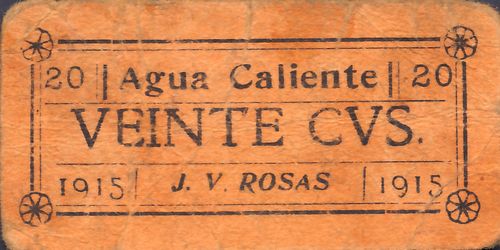 Sayula
Hacienda de Amatitlán
This was owned by Fernando de la Peña y hermano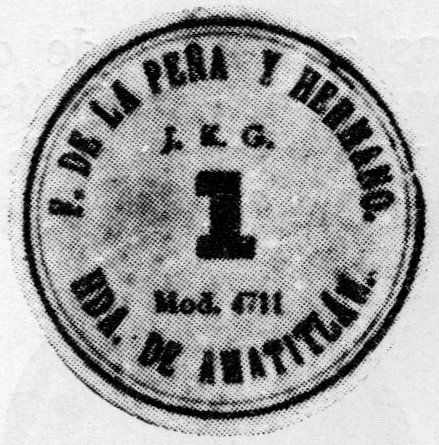 Date
modelo
Value
Number
issued
Total
Comment
26 March 1914
4711
1c
1,000
round brown cartón
2c
1,000
5c
1,000
10c
1,000
25c
500
50c
500
5,000
Hacienda de Telcampana
Jacinto Cortina