Private issues (Ahualulco - Etzatlán)
Ahualulco
Ricardo Uribe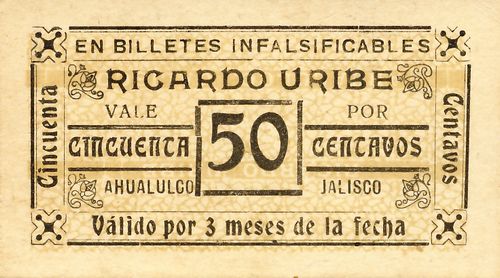 Only the 50c is known. These were printed by J. M. Iguíniz.
Molino de Nixtamal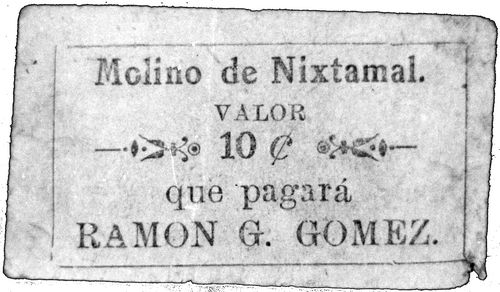 A series of at least three values (5c, 10c, and 25c) issued by this corn-mill, owned by Ramón G. Gómez, with various dates in 1915. They are handstamped on the reverse 'RAMON G. GOMEZ'.
Atotonilco el Alto
Comercio y Agricultura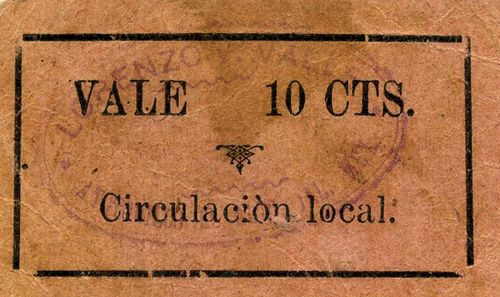 A 5c and 10c cartón
A 10c vale for local circulation might be either a private or, more likely, a municipal issue.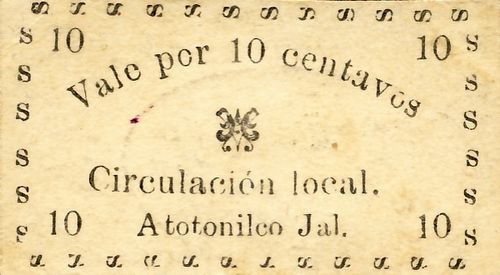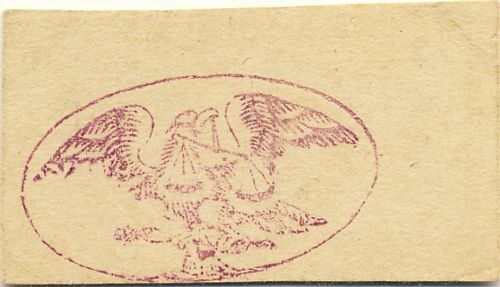 Autlán
Clemente González e hijo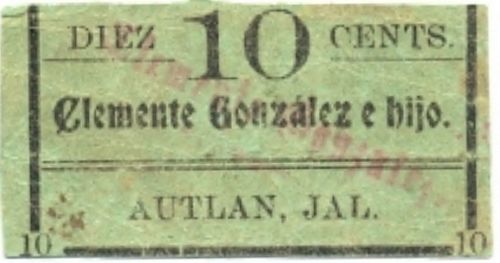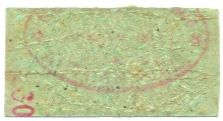 A 10c note.
"Vale del Comercio"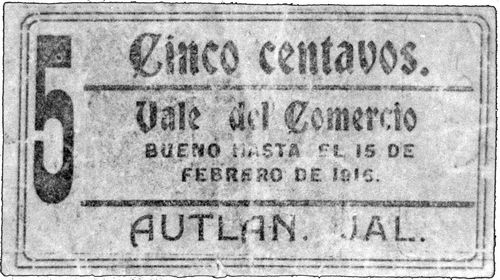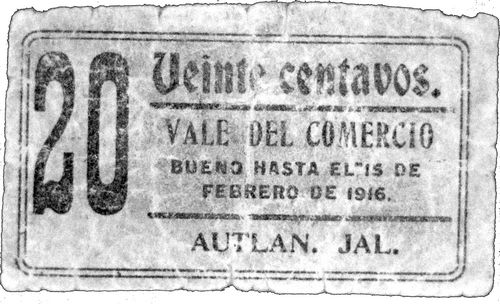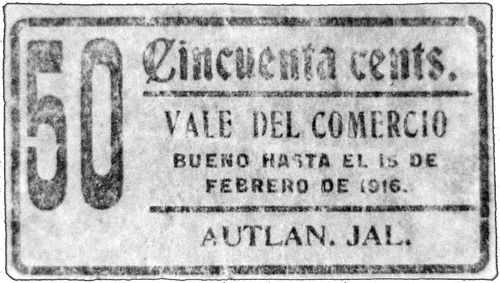 "El Vesubio" Fabrica de Cigarros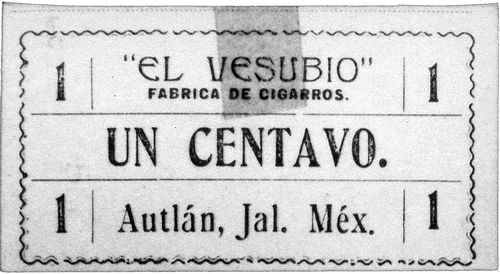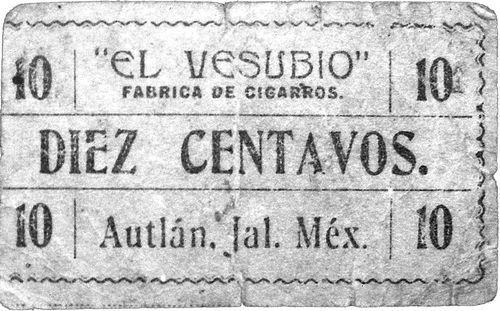 Ciudad Guzmán
Gran Cantina y Hotel Anguiano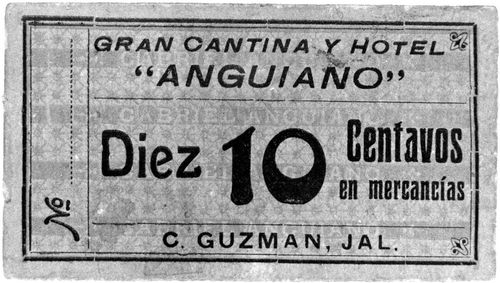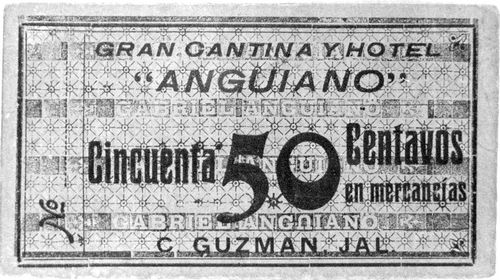 This hotel, now the Hotel Zapotlán, was built in the second half of the 19th century. When the Anguiano family acquired it in August 1908, they added a second floor. At this time, it was owned by Gabriel Anguiano.
These notes were printed by J. M. Iguíniz.
Manzano y Compañía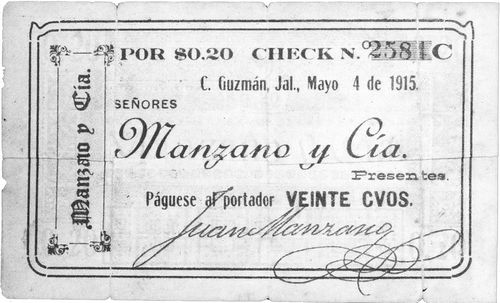 series
from
to
total
number
total
value
20c
C
includes number 2584
Cámara de Comercio
A series of six notes (5c, 10c, 20c, 50c, $1 and $2), all iddentical except for the denomination[images needed].
Cocula
Cocula is a city located 56 kilometres southwest of Guadalajara.
Compañía de Luz y Fuerza Motriz de Cocula, S. A.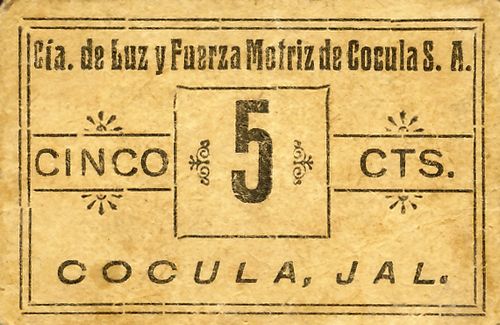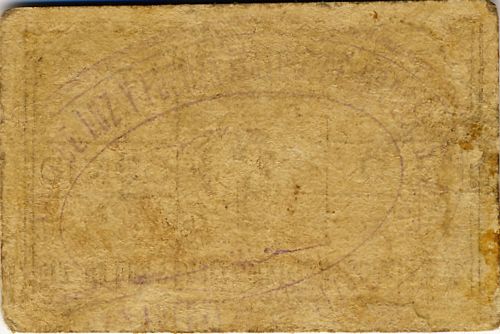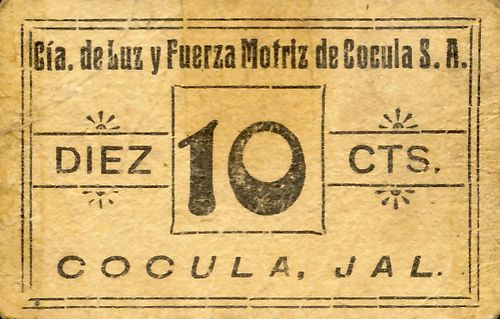 El Grullo
Antonio R. Olivera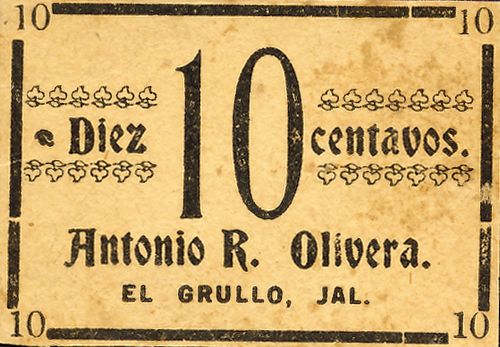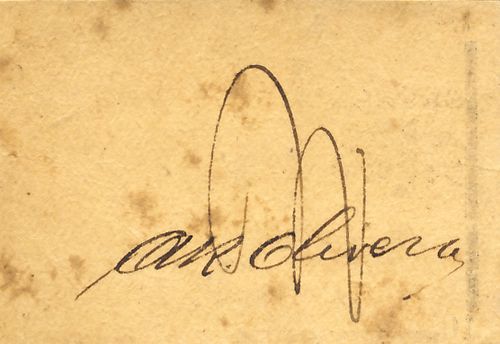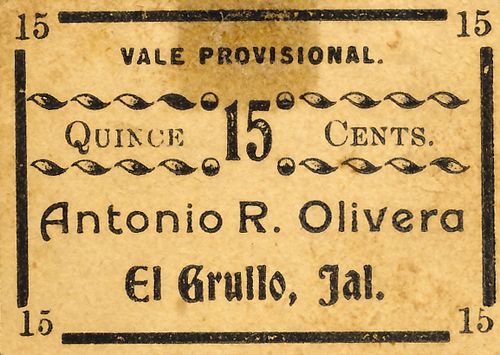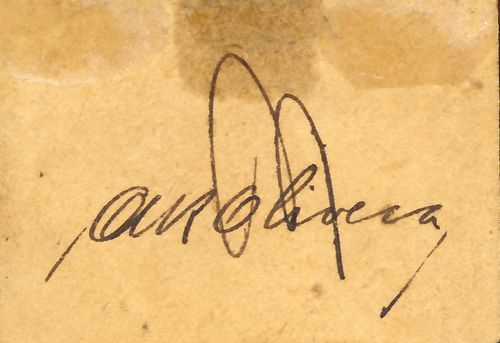 Inocencio R. Preciado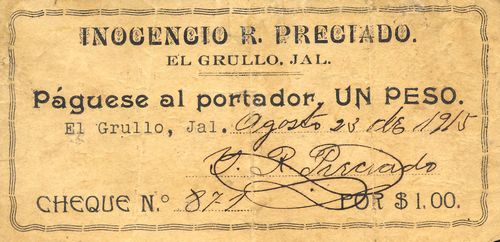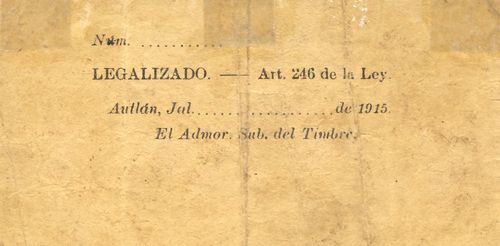 date on note
from
to
total
number
total
value
$1
23 August 1915
includes number 871
La Reforma Mercantil
Juan Vargas y Compañía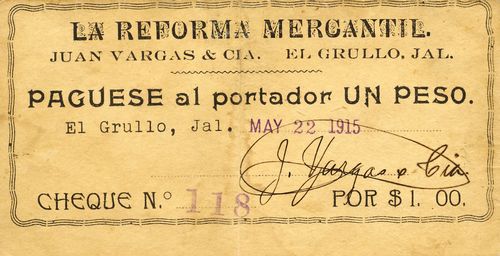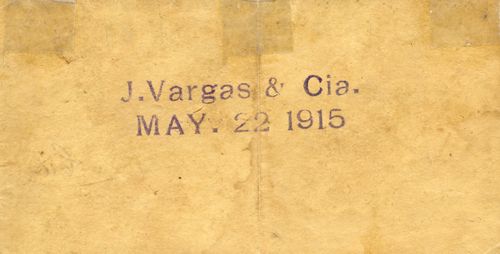 date on note
from
to
total
number
total
value
$1
22 May 1915
includes number 118
El Limón
Juan Jiménez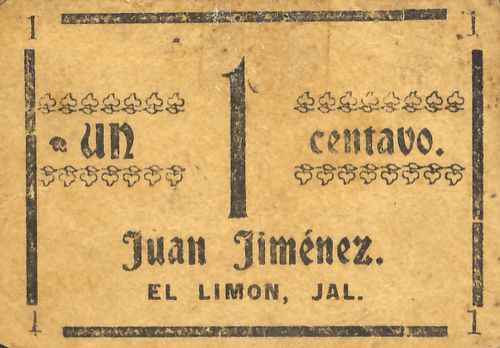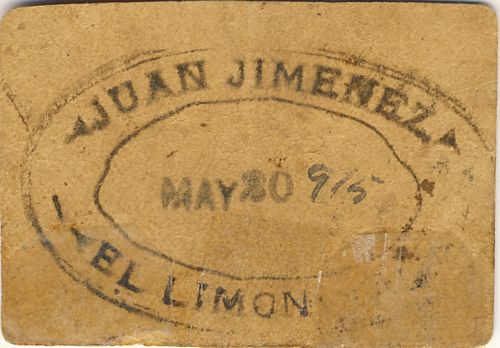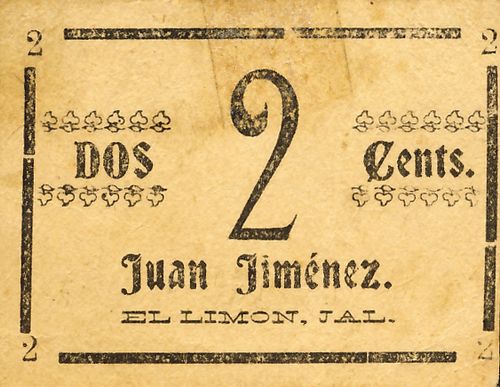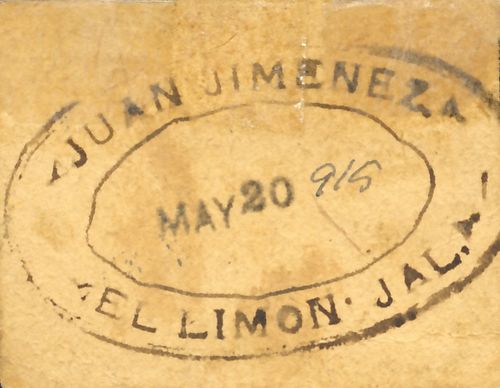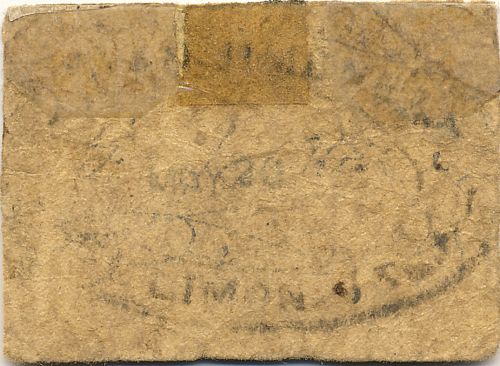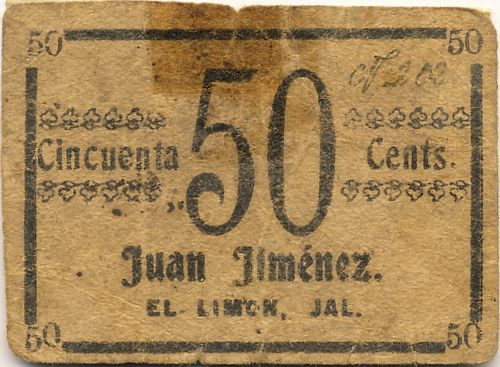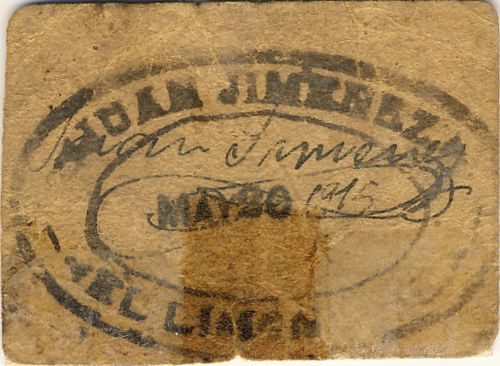 Etzatlan
Señoritas Tomasa Romero y Hermana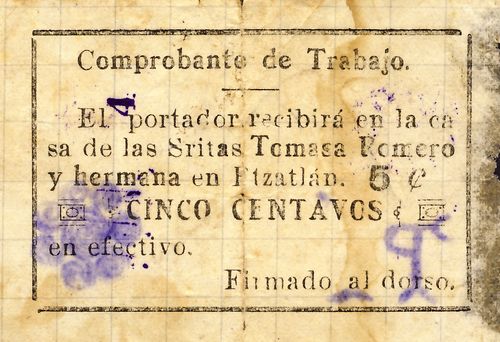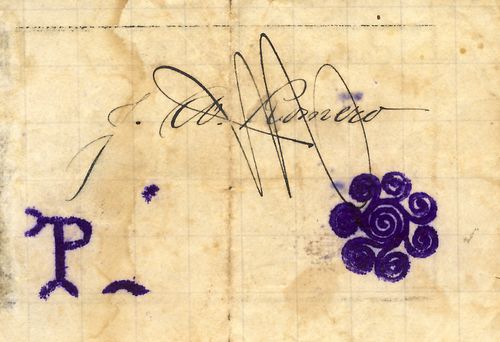 C. M. Romero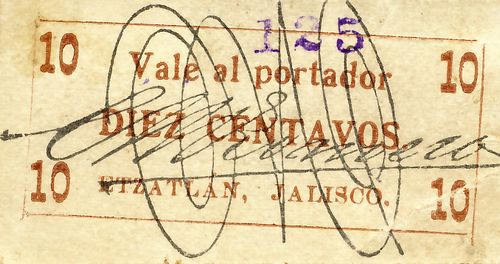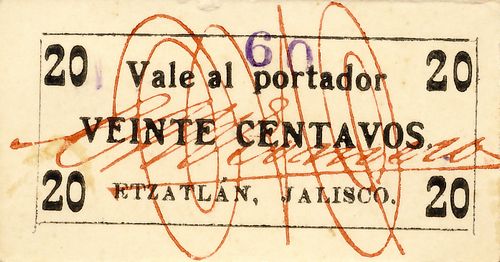 from
to
total
number
total
value
10c
includes number 125
20c
includes number 60
Ysmael Rubio
A 20c cartón[image needed]