Private issues (Juchitlán - San Gabriel)
Juchitlán
J. N. Arreola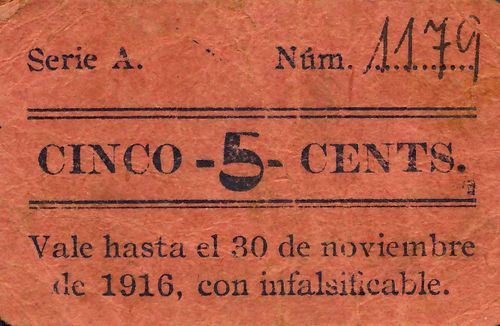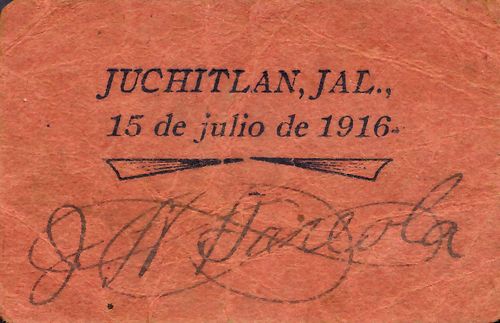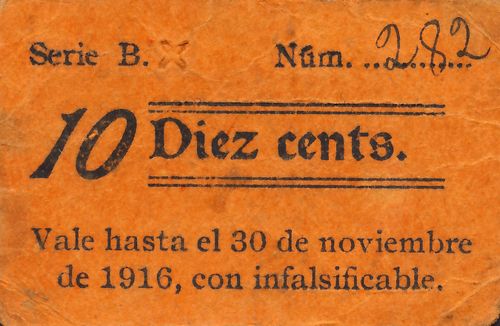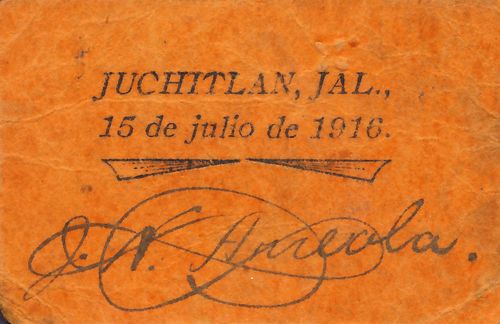 series
from
to
total
number
total
value
5c
A
includes number 1179
10c
B
includes number 282
Notes dated 15 July 1916 and valid until 30 November, in infalsificables.
Compañía Enrique Fletes / Compañía Fletes y García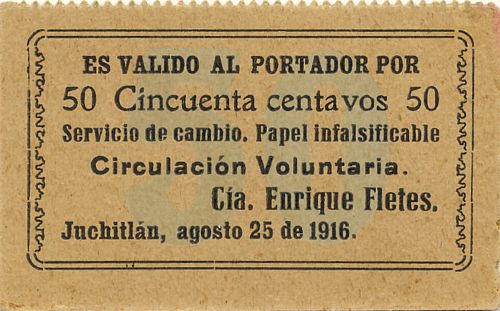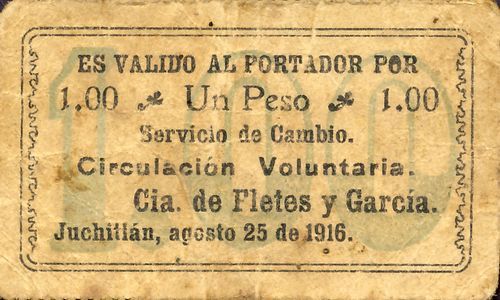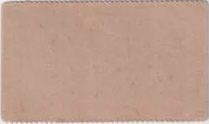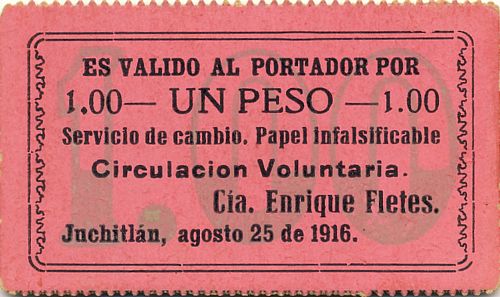 Lagos
Comercio y Agricultores de Lagos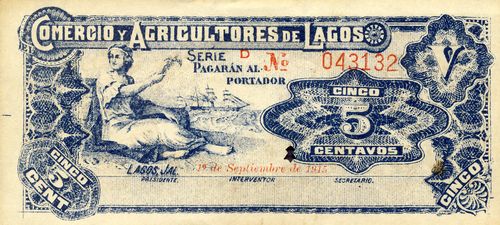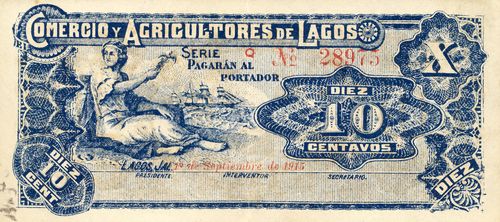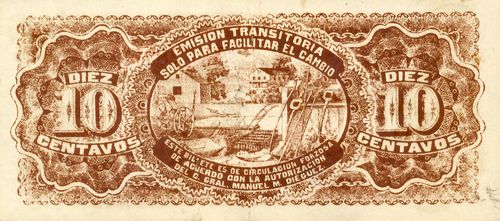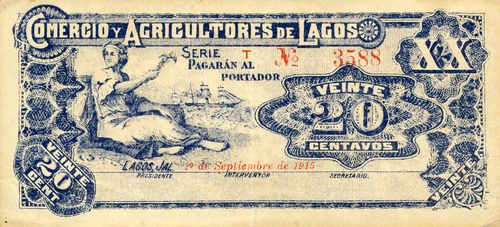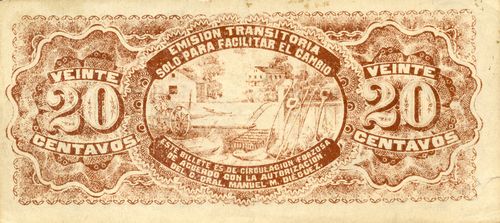 Series
from
to
total
number
total
value
5c
A
D
includes number 44771

CNBanxico #11406

10c
J
includes number 2636

CNBanxico #4594

Q
includes number 28977

CNBanxico #11407

20c
T
includes numbers 3548

CNBanxico #4595

to 3582

CNBanxico #11408
These notes are dated 1 September 1915 and on the reverse they state that they are a temporary measure (emisión transitoria) solely to facilitate making change and are of forced circulation according to an agreement[text needed] authorised by Manuel M. Dieguez. They have provision for the signature of an Interventor as well as a Presidente and Secretario.
La Huerta
Juan Gómez González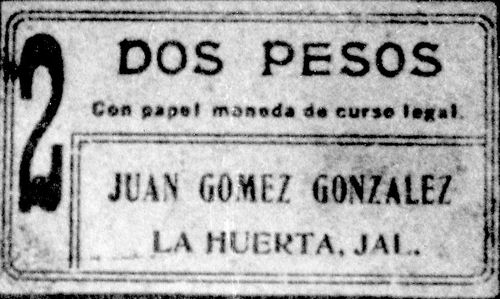 Purificación
José V. Gómez

Teodoro Borbón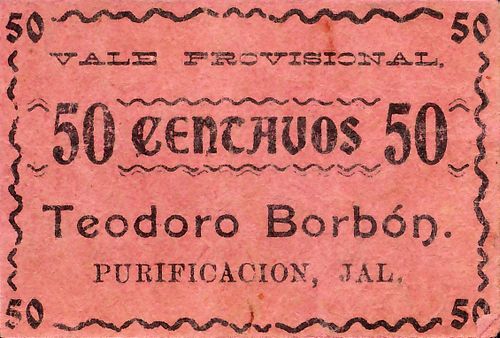 Herculano García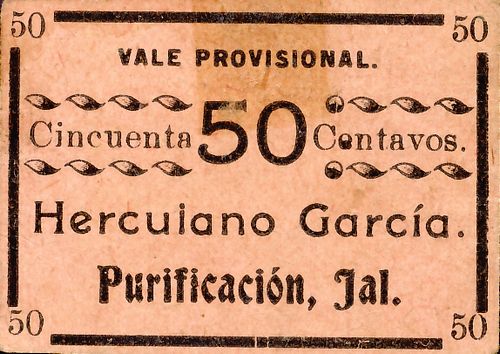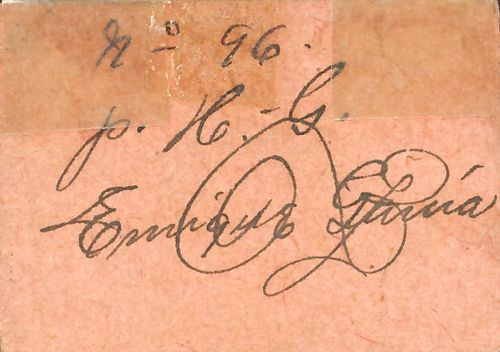 José Maqueo C.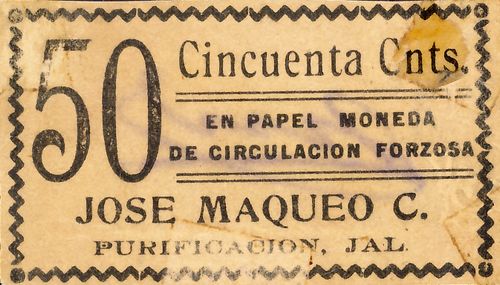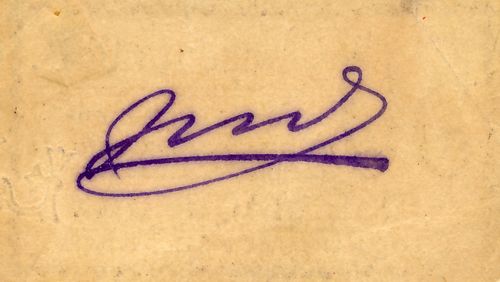 San Gabriel
Carlos Vizcayno e Hijo
For this issue see the Hacienda de Apulco.