Hacienda de Santa Lucia
This Hacienda de Santa Lucia is situated in Zapopan, on the north west edge of Guadalajara. However, there was another hacienda in Canatlán, Durango, which might be a more likely source for these notes.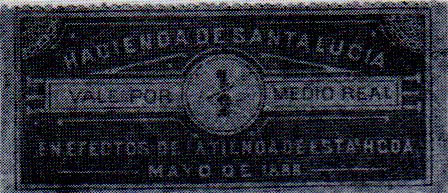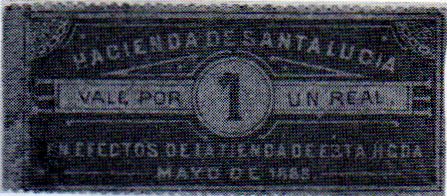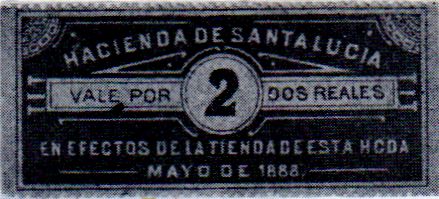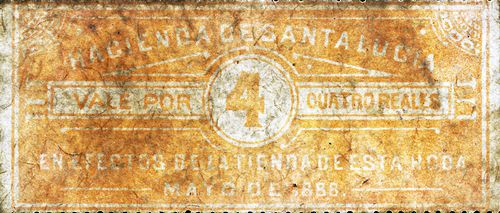 We know of an issue of four values (½ real, 1 real, 2 reales and 4 reales) dated May 1888 and redeemable in goods from the company store (EN EFECTOS DE LA TIENDA DE ESTA HCDA).