Mining companies in Tlalpujahua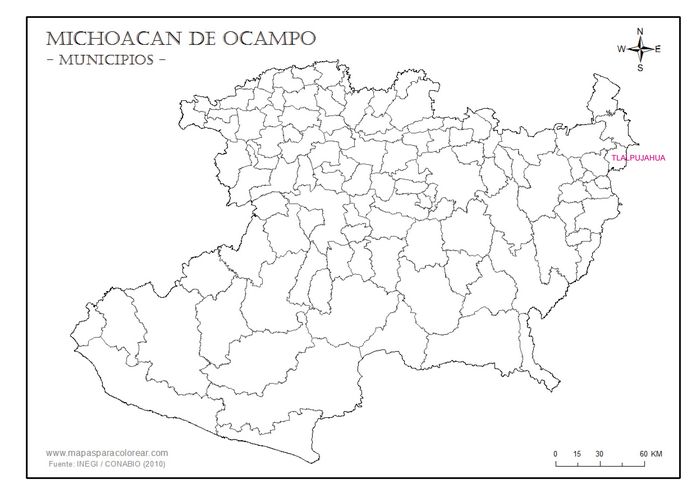 Tlalpujahua is located in the far northeast of the state. It is one of a group of mining communities in this area, along with Angangueo and El Oro, in Estado de México.

Tlalpujahua is the home of the Dos Estrellas mine, which was the leading producer of gold in the early 20th century. A major landslide of mud and mining debris damaged this mine and buried about one-third of the town in 1937, effectively ending mining.
During the revolution only El Oro Mining and Railway Co.; Esperanza Ltd.; Mexican Mines of El Oro Ltd. and the Compañía Minera Las Dos Estrellas en El Oro y Tlalpujahua managed to continue operating, though intermittently, and the armed movements and insurrections of various factions interrupted communications with the centre and north of the country.
Compañía Minera "las Dos Estellas"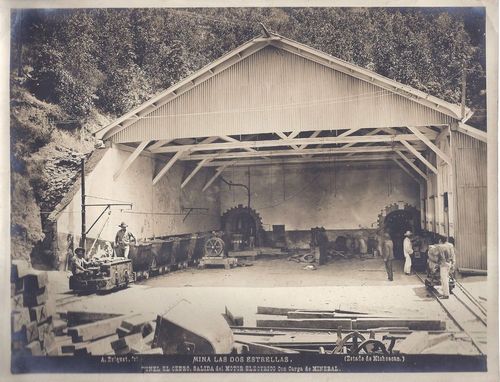 This company was formed on 19 September 1898 with French capital (the Banque Franco-egyptienne and Crédit Lyonnais). It participated in the mining boom that lasted until just before the revolution, then operated on a smaller scale until 1937 when it was effectively nationalized, passing into the hands of a workers co-operative, the Cooperativa Minera "Las Dos Estrellas". It went into liquidation in 1959.
On 4 March 1914 it was reported that the company was paying its workers with vales, which has increased the lack of trust between some stores and the workersEl Diario, 4 March 1914. Another Mexico City newspaper reported in April 1914 that the company had issued vales for one peso and less to counter the lack of tostones and fractional money. They used it to pay their workers who in turn spent it with local busineses. The businesses, once they had accumulated a certain amount, redeemed the vales with the companyEl País, 16 April 1914; The Mexican Herald, 17 April 1914.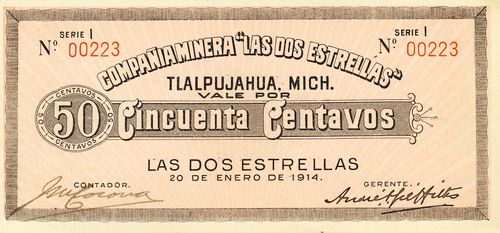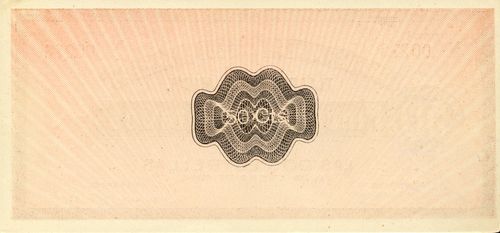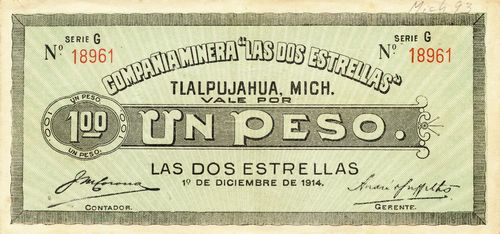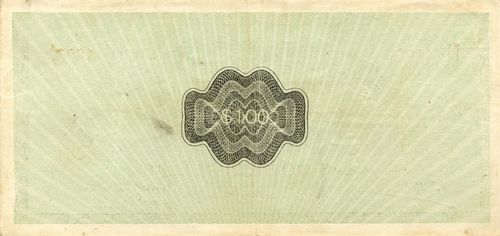 Known series are:
Date
Series
from
to
Contador
Gerente
50c
20 January 1914
I
J M Corona
Andre Griffiths
large facsimile sigs
/

20 January 191

4
J
small facsimile sigs
/

20 January 191

4
K
/

20 January 191

4
L
/

20 January 191

4
M
8 August 1914/

20 January 191

4
N
20 January 1914
O
P
$1
20 January 1914
A
J M Corona


large facsimile sig
8 August 1914/

20 January 191

4



Andre Griffiths
small facsimile sigs
B
C
D
1 December 1914
E
F
G
H
1 February 1915


Q
R
-


-


Remainder?


S
T
Compañía Minera "La Lucha y Anexas", S. A.
This company was registered on 22 April 1904, with a capital of $360,000.

During the revolution this company issued a series of locally-produced notes, signed by M Romero as Cajero and Anderson as Gerente with various dates from 3 October 1914, thus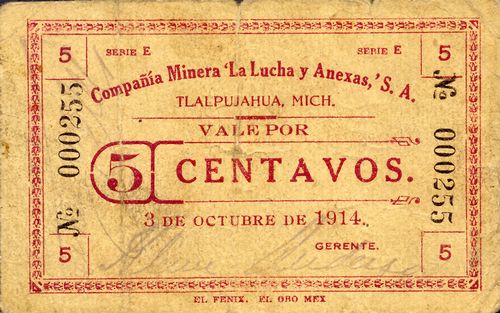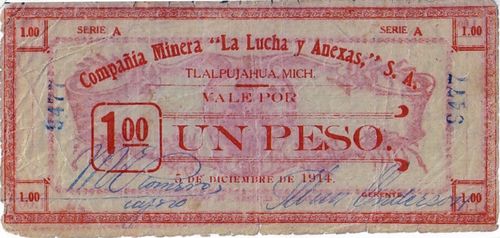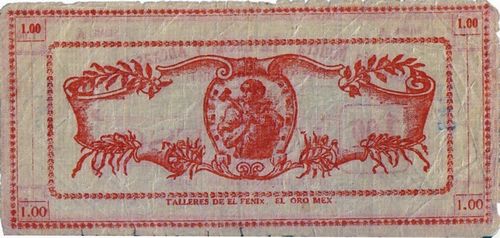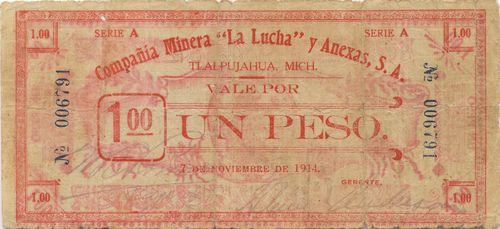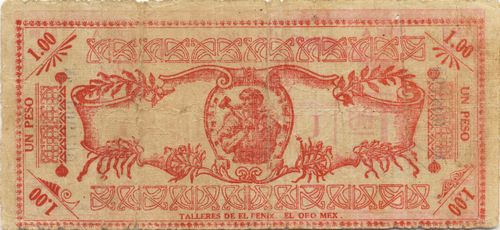 Another series, also dated 3 October 1914. The notes are signed by as Cajero and as Gerente, and redeemable in multiples of five pesos. On decreasing values the series letter on the left is A to E, whilst the series letter on the right spells LUCHA, so 5c E-A, 10c D-H, 20c C-C, 50c B-U, $1 A-L