Private issues

Yautepec
San Antonio Sebastopol

Cuautla
El Lazo Mercantil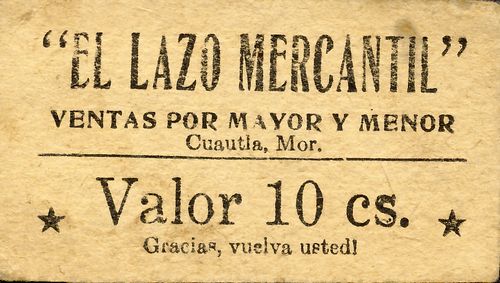 A 10c and 20c note.
Casa Argote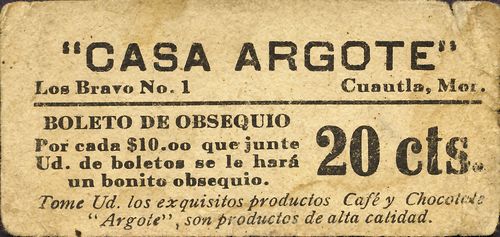 The "Casa Argote" produced coffee and chocolate of, according to this note, high quality. This is described as a gift ticket (boleto de obsequio) and states that every fifty tickets collected the holder would receive a nice gift (por cada $10.00 que junta Ud. de boletos se le hará un bonito obsequio). However, it might have been used as a substitute for cash.
San José Vista Hermosa
Hacienda de San José Vista Hermosa
The Hacienda de San José Vista Hermosa dates all the way back to the conquistador Hernán Cortés. In 1820 it was bought by Manuel Vicente Vidal, whose family owned it until 1910, when they were driven out by General Emiliano Zapata. By the end of the revolution it was in ruins, but was bought and restored in 1945 as a hotel.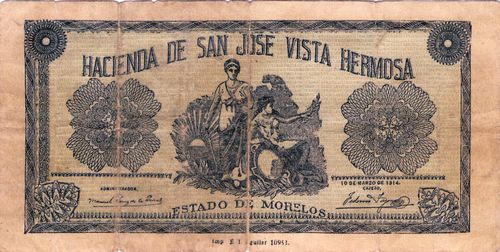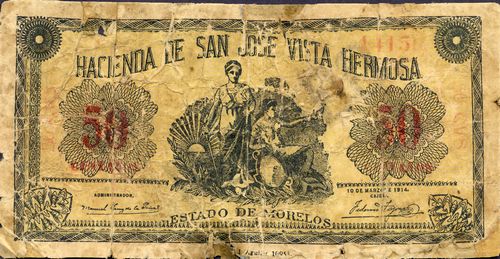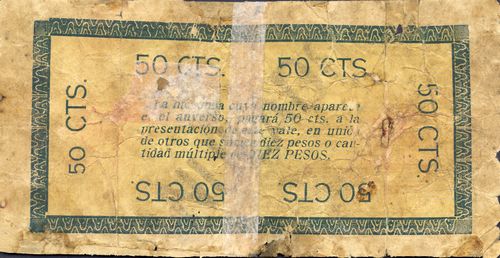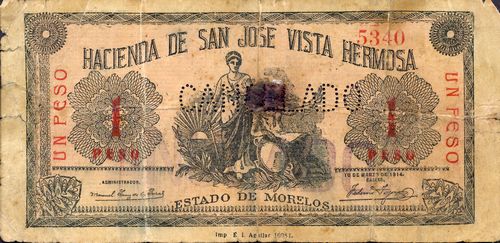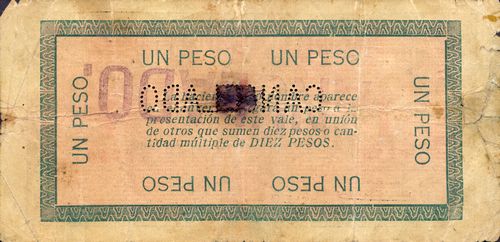 from
to
total
number
total
value
5c
10c
50c
includes number 1415
$1
includes number 5340
Four values (5c, 10c, 50c and $1) printed by the Mexico City firm of Eduardo I. Aguilar. They are dated 10 March 1914 and carry the printed signatures of Manuel [ ] de la [ ][identification needed] as Administrator and Feder[ ][identification needed] as Cajero.
The legend on the reverse states that they were exchangeable for cash in multiples of ten pesos. It also refers to "the hacienda whose name appears on the front" which suggests that Aguilar produced similar notes for other haciendas.
Tenango
Hacienda de Tenango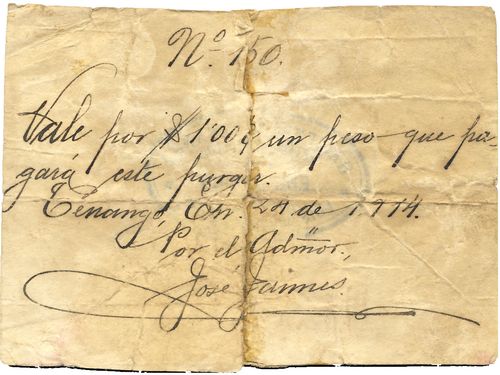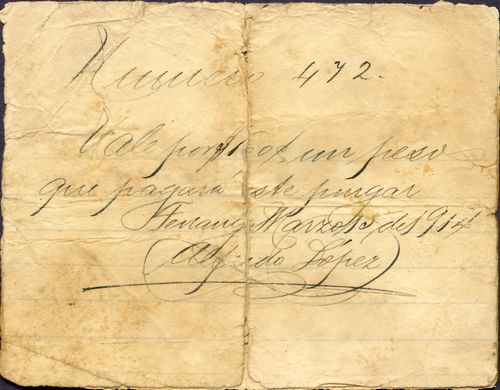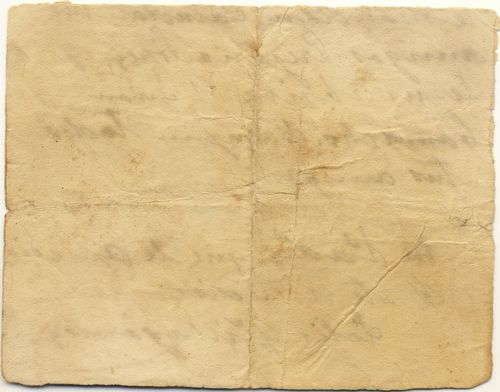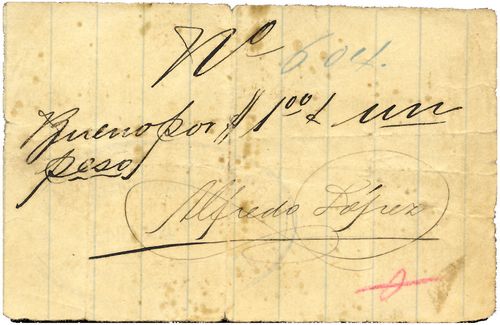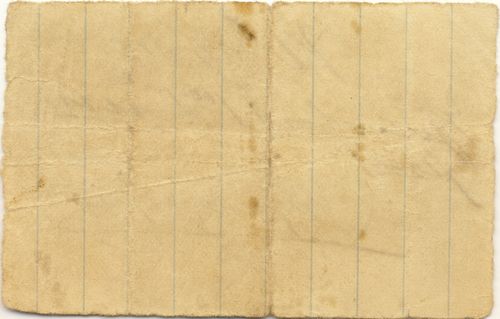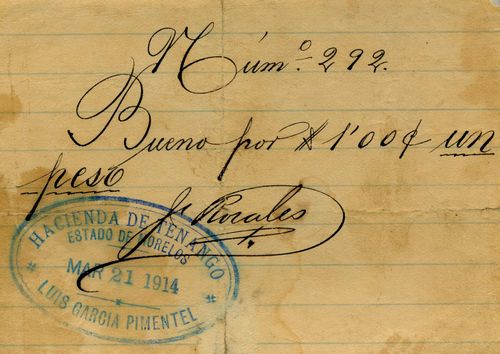 date on note
from
to
total
number
total
value
signed by
$1
24 January 1914
José Jaimes
includes numbers 64

CNBanxico #5418

to 169

CNBanxico #11672

15 March 1914
Alfredo López
includes numbers 424

CNBanxico #5420

to 492

CNBanxico #5419

21 March 1914
J. Rosales
includes number 292

CNBanxico #11674