Lampazos
Lampazos is a town 150 kilometres north of Monterrey.
It produced a 50c note ,dated 1 February 1914 and signed by [ ] Sánchez as Jefe de Armas, [ ] as Alcalde and F. Caetaño as Tesorero.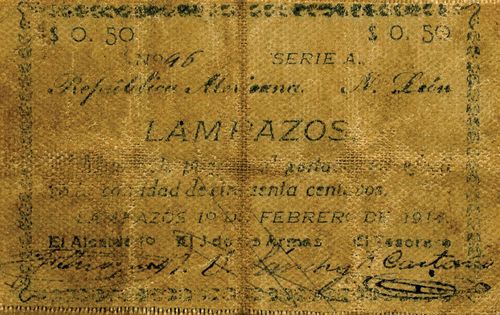 and a 5c note from the Tesorería Municipal, dated [ ] March 1914, also signed by the Alcalde and Tesorero.