San Luis Potosí cartones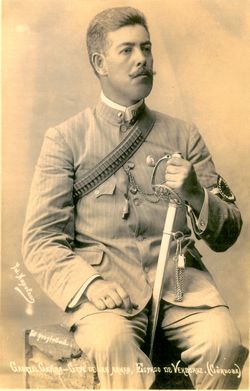 The Carrancista General Gabriel Gavira Castro took part in the attack on Aguascalientes, as head of the 5th Brigade of the División del Noroeste, and was then ordered to occupy San Luis Potosí, where he served as governor and Comandante Militar of the state from 13 July to 30 September 1915.
On 28 July Gavira Castro authorized an issue of fractional paper money, in the denominations of five, ten and twenty centavos, up to a total value of $100,000. These notes were to be of forced circulation until 15 October, when they would be redeemed in the public offices.
So the first series was of three denominations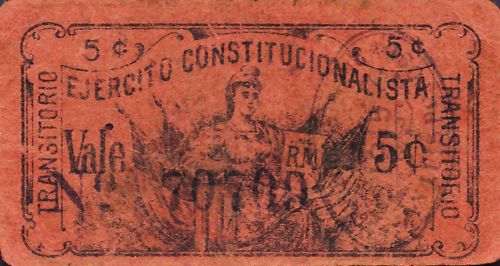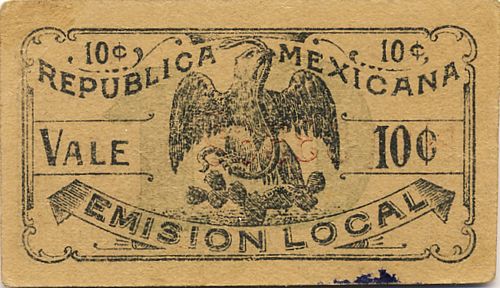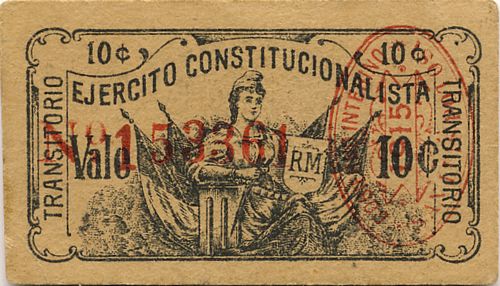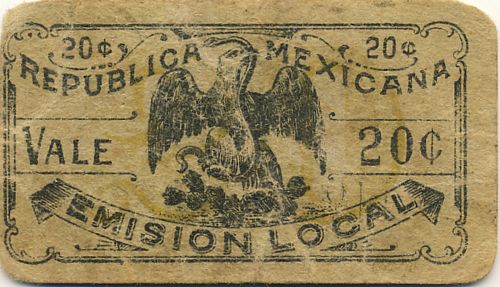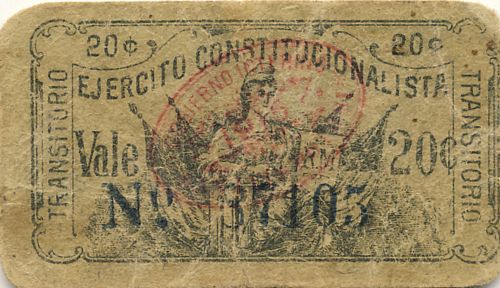 from
to
total
number
total
value
5c
includes numbers 01512

CNBanxico #6031

to 301056

CNBanxico #6037

10c
includes numbers 13451

CNBanxico #6038

to 123401

CNBanxico #6039

20c
includes numbers 26702

CNBanxico #6045

to 67159

CNBanxico #6044
Suggested counterfeit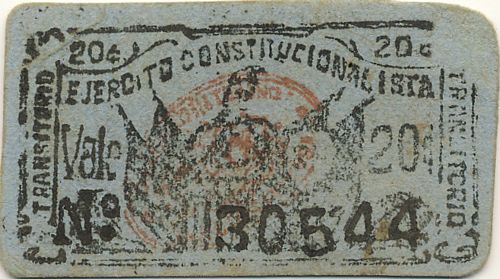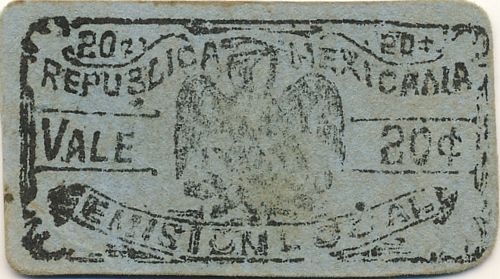 On 15 October 1915 the new governor, General Vicente Dávila, in view of the fact that the lack of small change would cause difficulties in the marketplace, extended the period for the circulation of these notes until 15 November, on which date they would be exchanged in the public offices of the state. This period was then extended to 15 December, then again to 15 January 1916, when Dávila finally decreed that because of the trouble that would be caused if the notes were withdrawn they would remain in circulation until there was enough fractional money in the government offices, when the government would decree their withdrawal.
Federico Chapoy took over the governorship in February 1916. On 13 July he decreed[text needed] an issue of fractional currency in cartones infalsificables of 10c, 20c and 50c, up to $100,000. These would be of forced circulation within the state until their redemption was orderedCEHM, Fondo XX1, carpeta 88, legajo 9856.
This series used the same design but had the value overprinted in large numerals.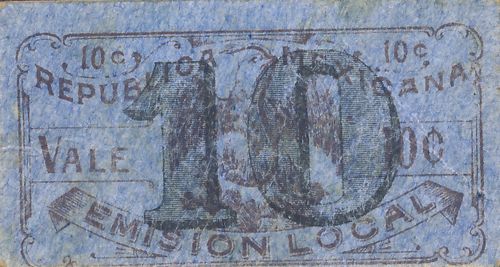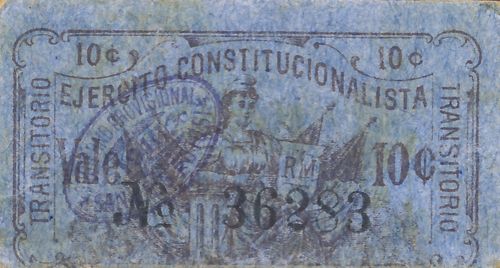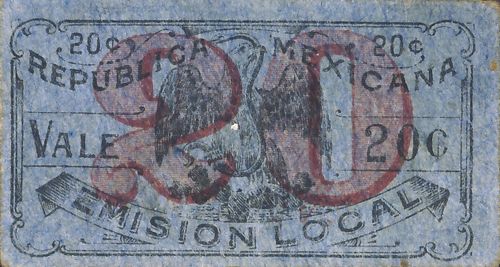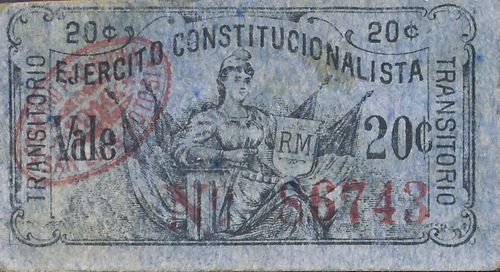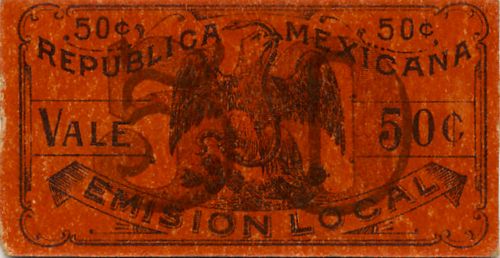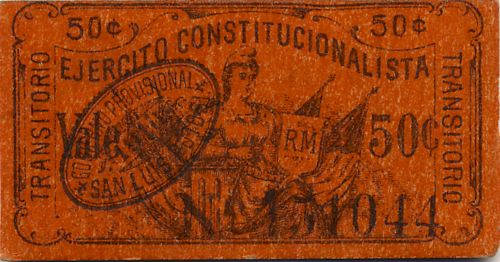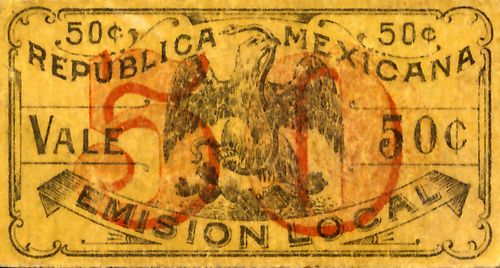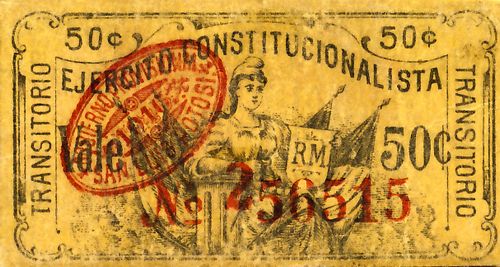 from
to
total
number
total
value
10c
includes numbers 6969

CNBanxico #6041

to 120662

CNBanxico #11979

20c
includes numbers 1920

CNBanxico #6049

to 191792

CNBanxico #11980

50c
includes numbers 351

CNBanxico #6051

to 272487

CNBanxico #6110