Other private issues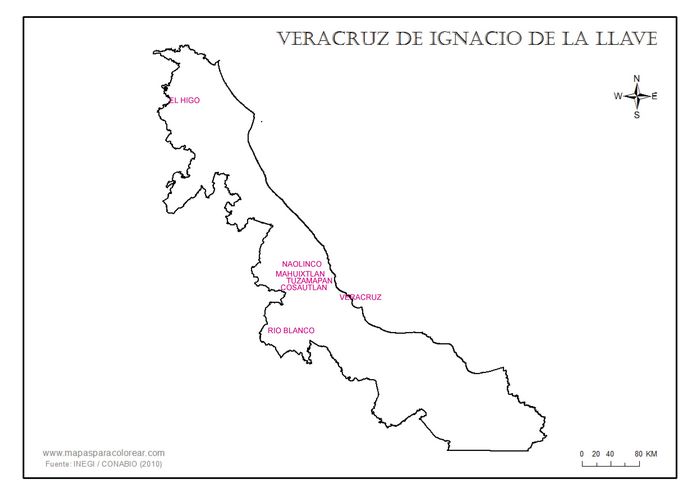 El Higo
Hacienda "El Higo"
El Higo, in the north of the state, was founded at the beginning of the 20th century by the French entrepreneur, Federico Proal (1860-1925) as a sugar hacienda.
The Compañía Azucarera del Panuco, S. A. issued a $1 and a $2 note. The $1, Series A, printed by Bouligny & Schmidt, is known with datestamp 22 April 1916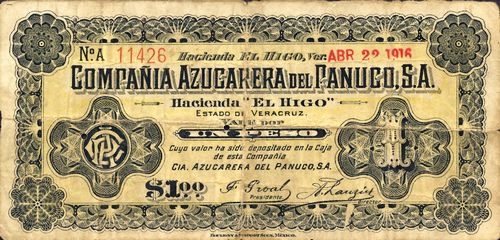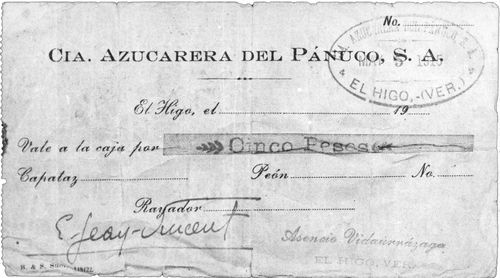 Naolinco
Dominguez Hermanos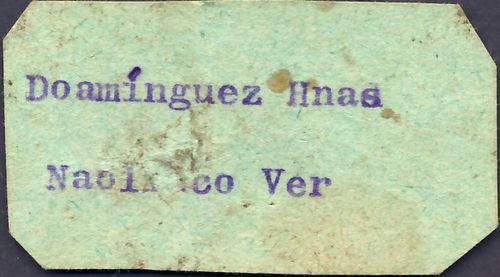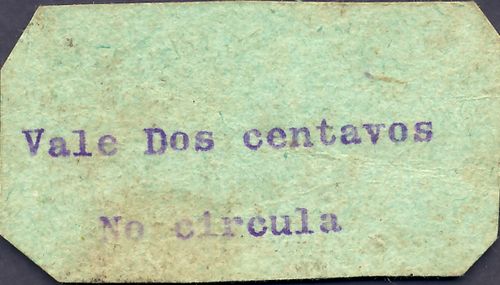 A typewritten 2c note. The text 'no circula' shows that it was for internal use.
Mahuixtlán
Hacienda de Mahuixtlán
Mahuixtlán is 19 kilometres south of Xalapa.
Francisco Hernandez of the hacienda issued a note for 50c, dated 22 August 1914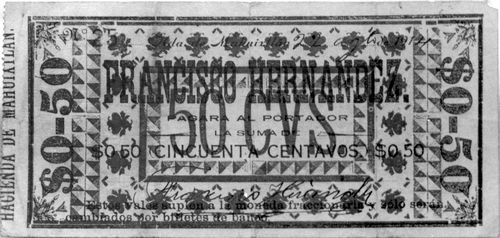 Tuzamapam
Tuzampapam is 14 kilometres east of Coatepec
A series of notes (5c, 10c, 20c, 50c, $1 and $2), of unknown origin. The text reads " Estos vales suplen al hacer la raya y serán cambiados por billetes de cinco pesos cuando se reunan vales por esa cantidad".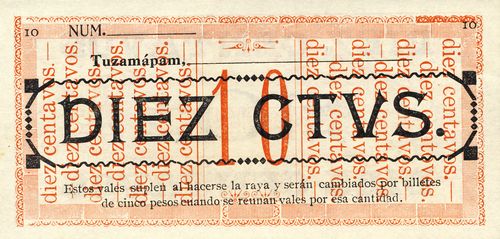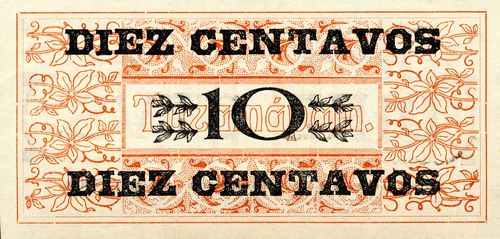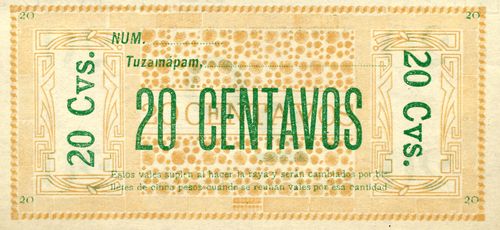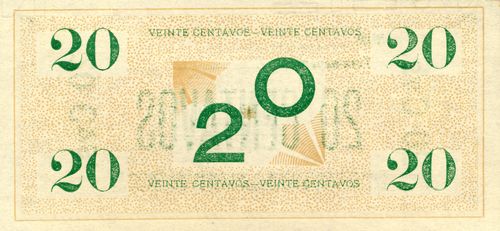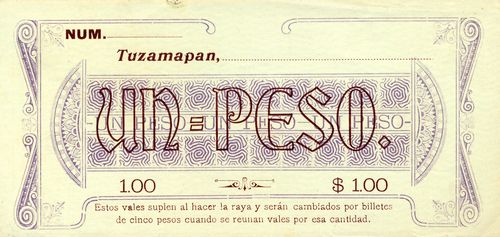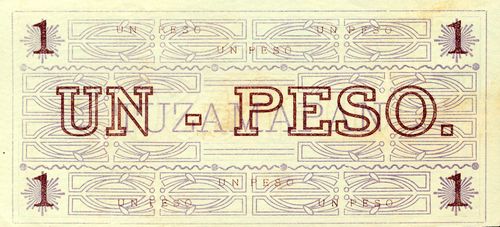 Cosautlan
Cosautlán is a town in the central mountainous area of Veracruz, about 25 kilometres south of Xalapa.
Carlos Cortes y Hermano
A 50c note, Series A-5, dated 20 February 1915
Botica de "San Rafael"
This chemist's, owned by José de J. Rincón, issued a 50c note, Series A-3, dated 1 March1915. It is of the same type as other 50c notes issued in Papantla.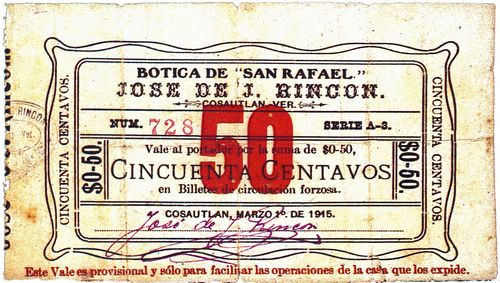 Veracruz
After the Americans withdrew their forces a new Junta de Administración Civil was established on 24 November 1914. At one of its first sessions, on 1 December, the Inspector de Policía, Teodoro Frezieres, reported that some casas comerciales had issued cardboard vales (cartones-moneda) without any legal authorisation. He was ordered to collect in the paper money and consign the offenders to the authorities. He was also told to use the press to inform the public that such issues were prohibitedAHV, Actas del Cabildo (Junta de Administración Civil), libro 91, p14 so the next day he published a notice, warning stores that had made issues of moneda fiduciaria, in contravention of the Secretaría de Hacienda y Crédito Público,that they would be referred to the authorities for punishmentEl Dictamen, Año XVI, Núm. 1350, 4 December 1914.
Emilio Llaxa
Llaxa was one of the merchants who issued cartones, in his case for one and two centavos. On 23 December 1914 his lawyer, Manuel Lozada y Prado, asked the Junta de Administración Civil to return $48 that the police has confiscated. The Junta agreed to return the money, in Constitutionalist notes, and refer Llaxa to the Presidente of the Junta for judgementAHV, Actas del Cabildo (Junta de Administración Civil), libro 91, p50.
Hoteles "Diligencias"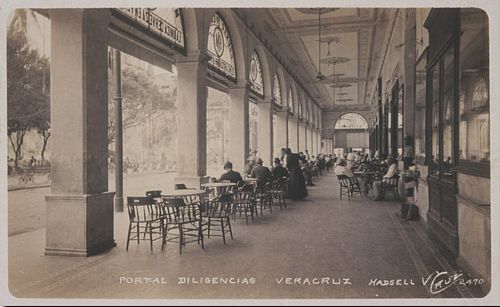 The Hotel Diligencias of Diáz, Menendez y Compañía faced the main square (and still does).

Rio Blanco
Compañía Industrial de Orizaba, S. A.
This was the largest textile factory in the country.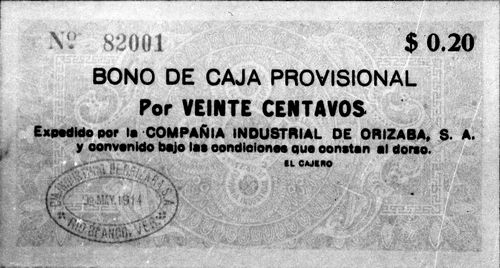 A 50c note dated 27 February 1914 and a 20c note dated 9 May 1914