El Banco Mercantil de Yucatán
The Banco Mercantil was the first financial institution in the state of Yucatán. Its main shareholders were the owners of the leading trading house at the time, Eusebio Escalante é Hijo. Eulogio Duarte received a concession to establish the bank in Mérida on 18 September 1889, and the bank opened for business on 4 March 1890.
Its original capital was $750,000, increased on 1 April 1893 to $1,000,000 and on 15 December 1899 to $1,750,000.
It celebrated a new contract on 18 September 1897 following the Ley General de Instituciones de Crédito.
Homer Lee Bank Note Company print runs
There are some comments in the American Bank Note Company's order book about these prints runs by a different company, namely that the first was ordered by Thebaud Bros.(?) (ABNC's questionmark), and each note was to have a separate vignette and be different in size. On the $1 note half the sheet had the date "1890" engraved on the notes and the other half "189_" (this was not in fact the case, see below).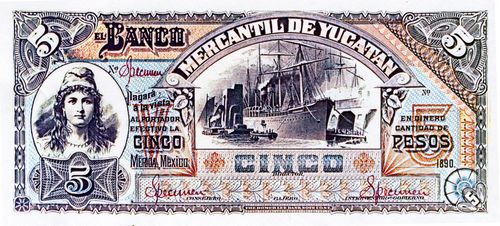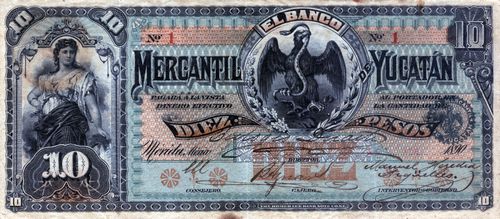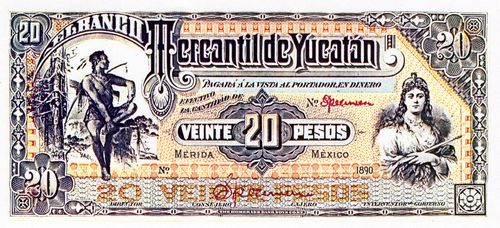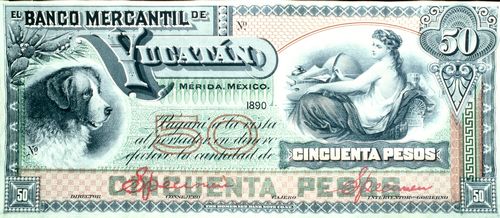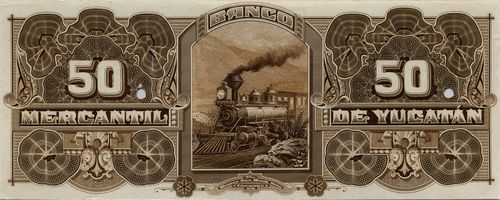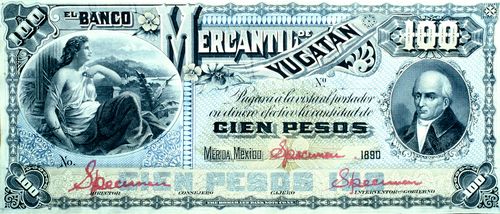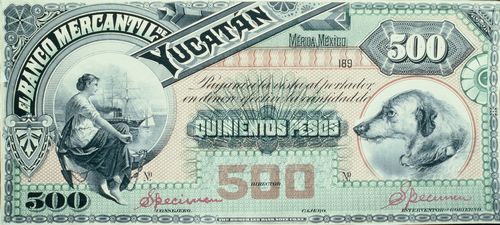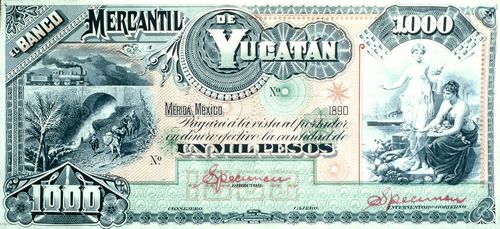 Date
Value
Number
Series
from
to
30 October 1889
$5
12,000


$10
10,000


$20
5,000


$50

5,000


$100

3,000


$500
180
$1000
100
The $1 notes were printed in sheets of six. The first three banknotes on each sheet have the date, 1 February 1892 and signature engraved on them. The other three have no date or signature.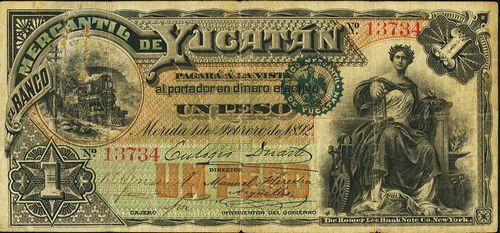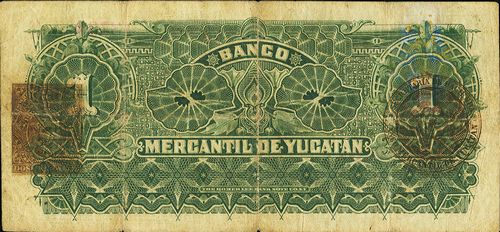 | | | | | | |
| --- | --- | --- | --- | --- | --- |
| Date | Value | Number | Series | from | to |
| 29 September 1891 | $1 | 50,000 | | 1 | 50000 |
Signatures
The signatures are
Director
| | |
| --- | --- |
| Eulogio Duarte | |
Cajero
| | |
| --- | --- |
| Benito Aznar Santamaria | |
Interventor
| | |
| --- | --- |
| Manuel Heredia Argüelles | |