The Parsons Trading Company
In a contract dated 13 July 1916 (and modified on 4 August) the Parsons Trading Company of New York agreed with M. C. Rolland, the duly authorized representative of the Mexican Government acting in particular for the Government of Yucatan, to print this new issue. According to the contract the notes were to be:
Series
from
to
Number
Total
value
$1
A
000001
5000000
5,000,000
$5,000,000
$2
B
000001
2500000
2,500,000
$5,000,000
$5
C
000001
3000000
3,000,000
$15,000,000
$10
D
000001
1500000
1,500,000
$15,000,000
$20
F
000001
500000
500,000
$10,000,000
$100
G
000001
100000
100,000
$10,000,000
12,600,000
$60,000,000
and so a variation (and combination) of the amounts authorized by the two decrees, núm. 536 and núm. 550. The first four denominations were to carry the legend 'La Tesorería General del Estado', stated to be obligatory in accordance with decree núm. 550 of 23 May and signed by the governor, Alvarado, and tesorero general, J. M. Cintra. The two highest denominations were to be entitled 'La Comisión Reguladora del Mercado de Henequén', to be acknowledged as bono de caja issued according to decree nûm. 536 of 9 May (as modified by decree núm. 555 of 29 May) and signed by Alvarado, as Presidente del Consejo General, and Julio Rendón, as Gerente General (General Manager). The designs were to be prepared by Parsons from rough drafts furnished by state.
Decree núm. 550 and the original contract had specified that the notes would be 'al portador a la vista' but the latter phrase was removed in the modification to the contract.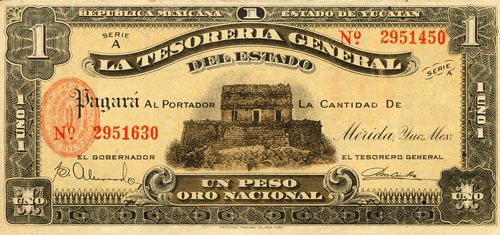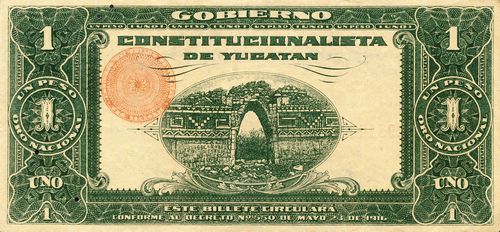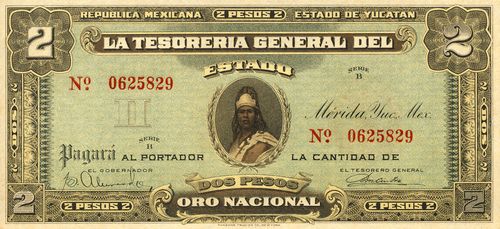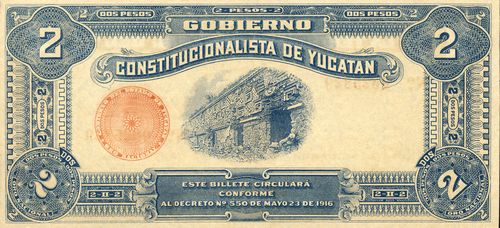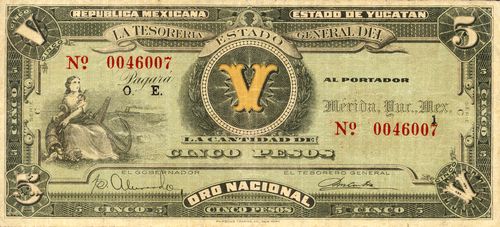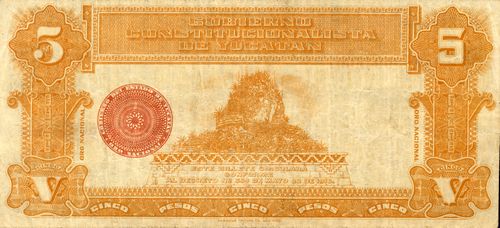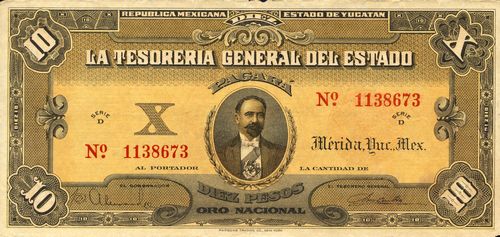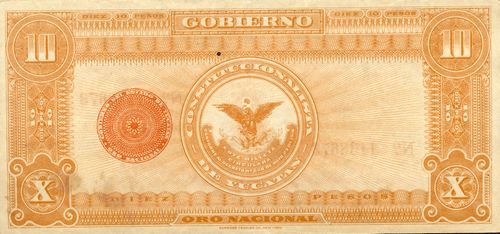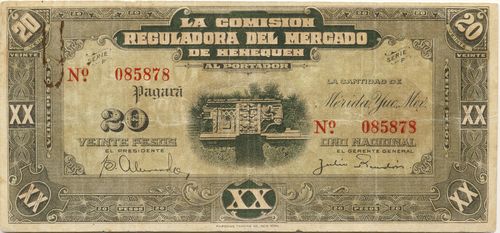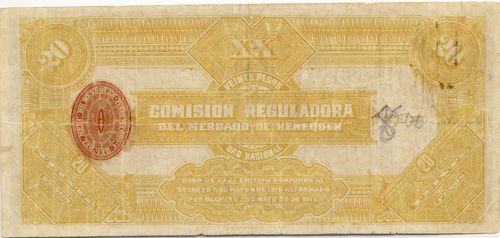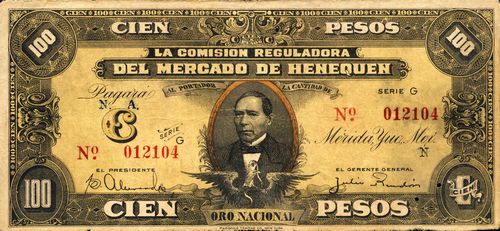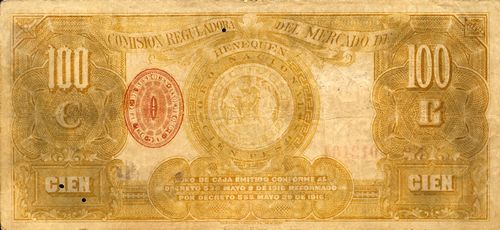 The Parsons Trading Company undertook to complete delivery of the notes by 31 October, and we know that 720,000 $1 notes were dispatched on the steamer "Esperanza" on 21 September, but other consignments dragged on into December.