La Pagaduría General de la Brigada Avila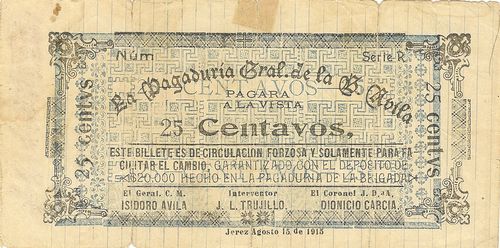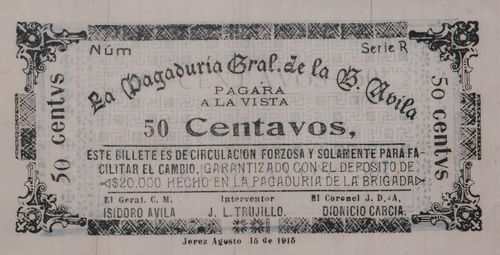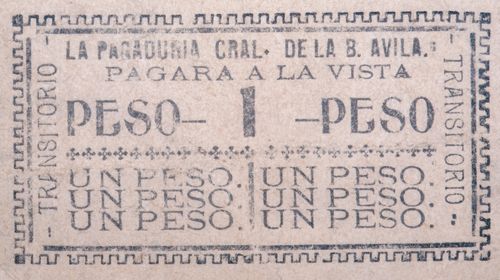 A series of three values (25c, 50c and $1), dated 15 August 1915, issued solely to facilitate change and guaranteed by a deposit of $20,000 in the Pagaduría General. They carry the names of Isidoro Avila, as General Comandante Militar, Dionisio Garcia as Coronel Jefe de [ ] and J. L. Trujillo as Interventor.
All were printed on ledger paper.
Jerez was under the control of the Convention in August 1915 but some days later it was recovered by the Constitutionalists, so it is thought only the 25 centavos, few of the 50 centavos and hardly any of the one peso were put into circulation.