Tesorería Municipal
On 29 September 1915 the state government under Martín Triana authorised an issue of fractional currency (moneda fraccionaria). The amount issued finally rose to $11,500Periódico Oficial, Aguascalientes, 28 May 1916.
These were issued in three denominations (5c, 10c and 20c).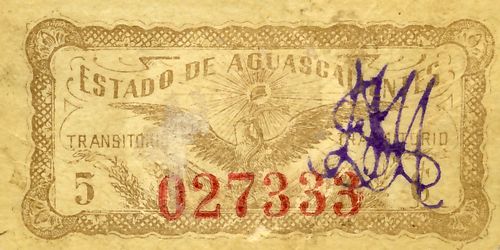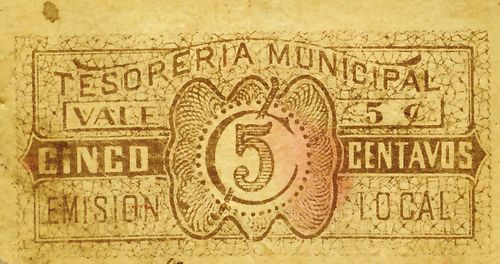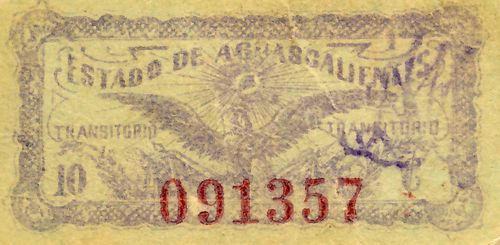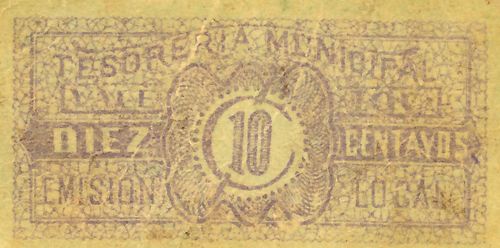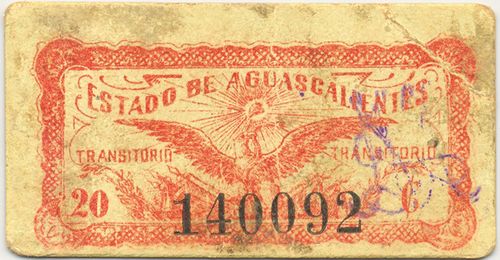 On 23 May 1916 governor Martín Triana set a period until 30 June for the Tesorería Municipal to withdraw these notes, exchanging them for Gobierno Provisional de México notes. Any outstanding notes would be null and void, whilst the Tesorería would incinerate the notes it had collected.