Tesorería Municipal
On 29 September 1915 the state government under Martín Triana authorised[text needed] an issue of fractional currency (moneda fraccionaria). The amount issued finally rose to $11,500Periódico Oficial, Aguascalientes, 28 May 1916.
These were issued in three denominations (5c, 10c and 20c).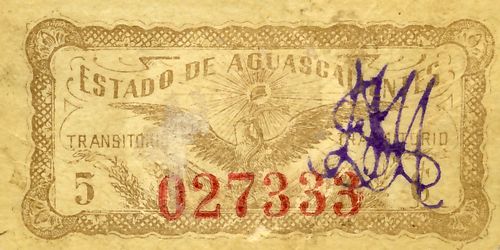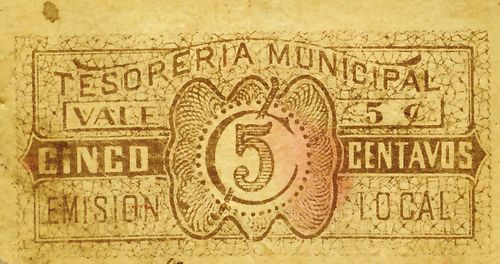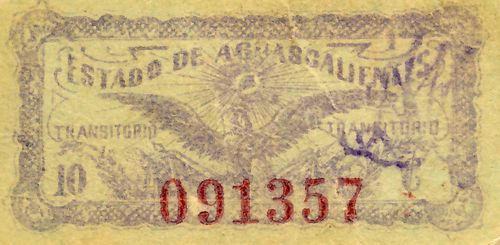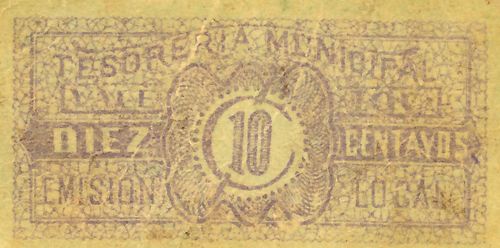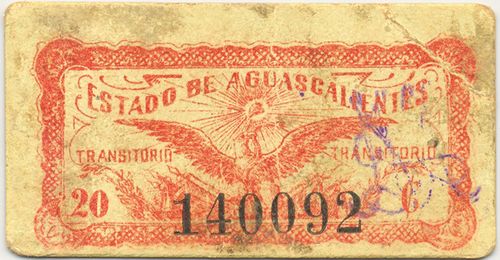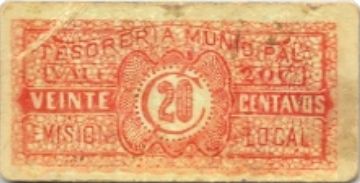 from
to
total
number
total
value
5c
includes numbers 024244

CNBanxico #5

to 027333
10c
includes numbers 091357 to 103980

CNBanxico #6

20c
includes numbers 140092 to 144931

CNBanxico #7

$11,500
The state archives include a record of the delivery of 80,000 cartones from a book printerAAguas, caja 418, exp. 11, fojas 11, 1915.
On 23 May 1916 governor Martín Triana set a period until 30 June for the Tesorería Municipal to withdraw these notes, exchanging them for Gobierno Provisional de México notes. Any outstanding notes would be null and void, whilst the Tesorería would incinerate the notes it had collected.