Administración General de Rentas
In addition to reusing the Stallforth remainders (in August 1915), the Administración General de Rentas del Estado also produced a 10c and a 50c note (various series). It is probable that these were authorised by José Siurob[text needed] while governor and military commander. They were guaranteed by the Administración General, were exchangeable for Carrancista notes, and redeemable for legal tender at the triumph of the Constitutionalist cause.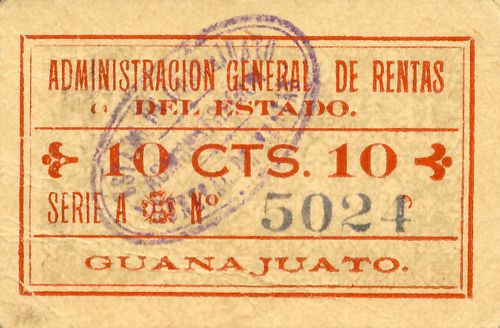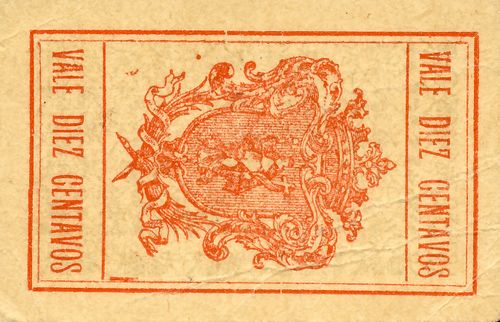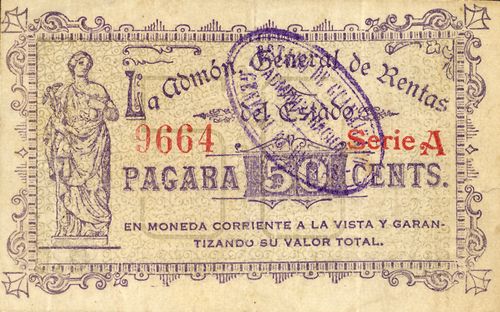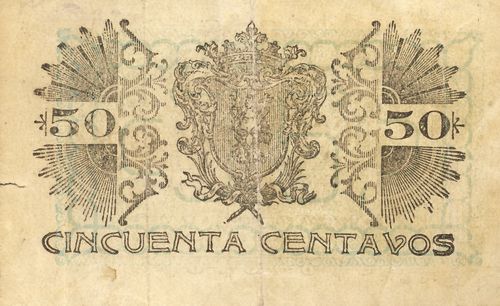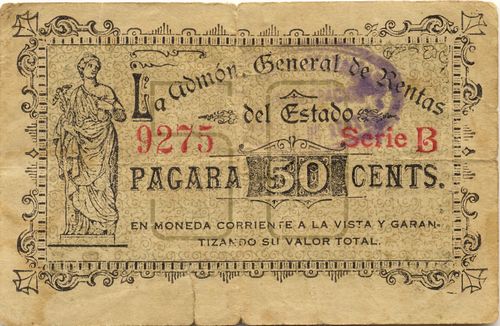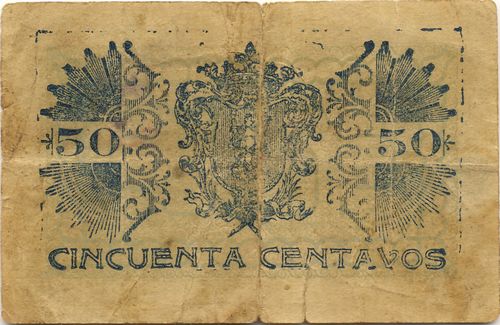 (Some) Series D and F notes have an additional red overprint on the reverse 'Constitido el deposito que asegura el valor de este bono, en billetes garantizados'.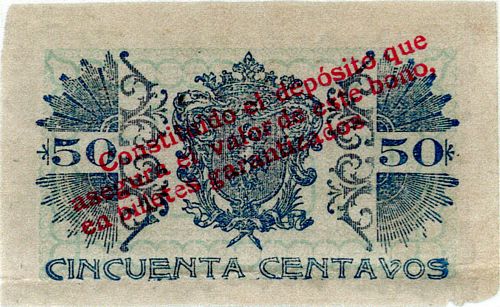 series
from
to
total
number
total
value
10c
includes numbers 3089

CNBanxico #11019

to 6987

CNBanxico #4132

50c

A
includes numbers 9664 to 11401

CNBanxico #11021

B
includes number 9275
C (may be G)
includes numbers 4008

CNBanxico #4130

to 15067

CNBanxico #4131

D
with red overprint
includes numbers 11347

CNBanxico #11020

F
with red overprint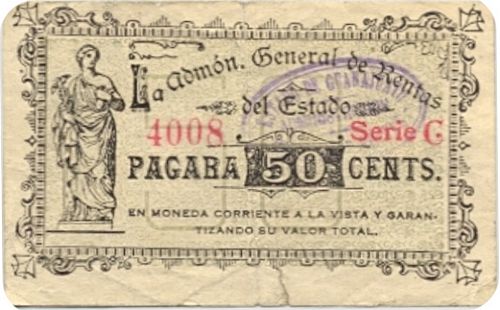 Withdrawal
We have no reference to how or when these notes were withdrawn, though this seems to have been specified in the original decree. This was not a military issue, nor directly authorised by Carranza, and not consequential enough to be included in Carranza's decree withdrawing various issues. As they were, supposedly, backed by deposits in the Administración General de Rentas they were probably redeemed over time as they deteriorated and the need for fractional currency diminished.