Guanajuato Consolidated Mining and Milling Company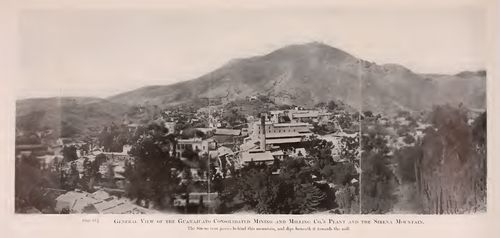 The Guanajuato Consolidated Mining and Milling Company was incorporated in Colorado.
It issue notes in accordance with the authorization dated 3 August 1914CEHM, Fondo XXI Venustiano Carranza, carpeta 12, legajo 1207. Existing examples are for 10c, $1, and $10.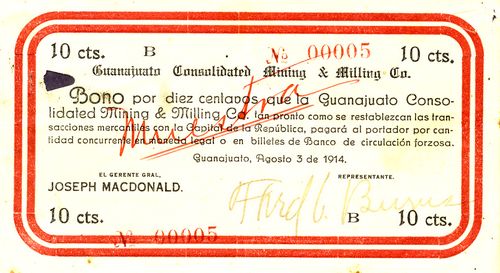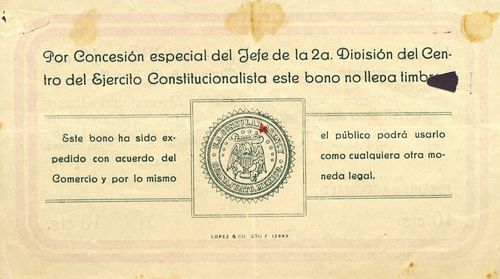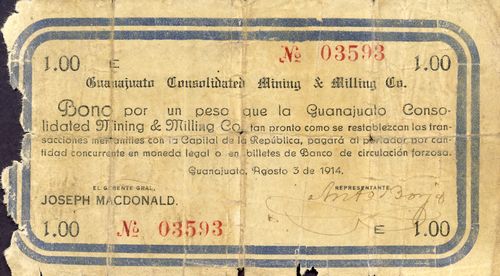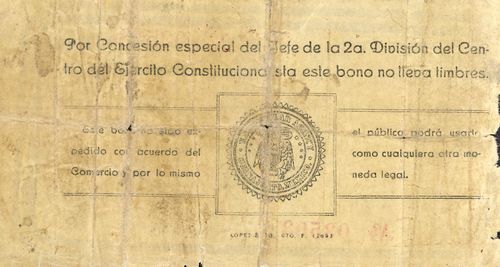 Series
from
to
total
number
total
value
10c
B
includes number 5263
$1
E
includes numbers 8343
$10
H
includes number 00418

CNBanxico #11059
The notes were a temporary measure and on 28 October 1914 the companies issued a notice that they were to be redeemed in their respective offices, giving people five days in which to hand in any notesCrispín Espinosa, Efemérides Guanajuatenses.
By 1 November some public offices and shops had begun to refuse the notes. The local newspaper, El Observador, said that it realized that the were not of forced circulation, but they had been issued with the approval of businesses and the public and did state that the companies would redeem with legal tender as soon as business communications were restored with the capital of the Republic. The paper was aware of poor people who had not been able to buy necessities, and speculators who were buying the notes at less than face value. It called upon the authorities to actEl Observador, Guanajuato, Año XI, Núm. 895, 1 November 1914.