Luis Enciso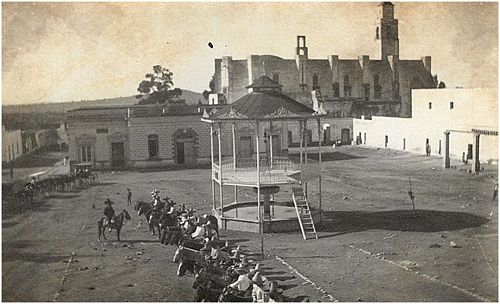 The Hacienda Casa Grande in Zempoala was constructed by Cesareo Enciso in 1860 on land expropriated from the church. It produced pulque and offered accommodation and hospitality to travelers and merchants.
Luis Enciso Escorza, Cesario's son, was born in Huasca, Hidalgo, in 1849 and inherited his father's businesses. He had four sons, one of whom was also called Luis.
During the revolution the hacienda was attacked several times without success. In 1915 Enciso was arrested by the Carrancistas and was to be shot, but businessmen in Pachuca paid a ransom in gold and he only had to suffer a year away in Pachuca. He died in 1928.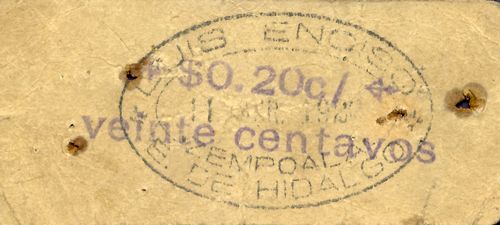 This 20c note from Luis Enciso, in Zempoala, is dated 11 April 1920.