The Dos Estrellas co-operative
The Cooperativa Minera "Las Dos Estrellas" was set up to take over the assets of the failed Dos Estrellas mining company.
During the silver crisis of 1943, because of the shortage of small change, the cooperative issued vales that could be cashed in the offices or the company or were accepted by stores in the town (Casa Navarro and Benito García in Tlapujahua, Argimiro Martinez, José C. Fat and Julio Ojeda in El Oro, and the branch of the Banco del Estado de México in El Oro).
One set of notes were time limited to 25 August (50c) or 31 August 1943.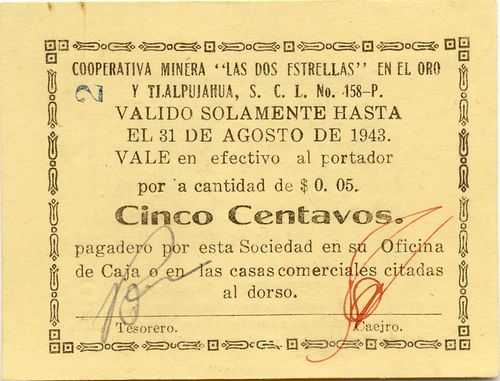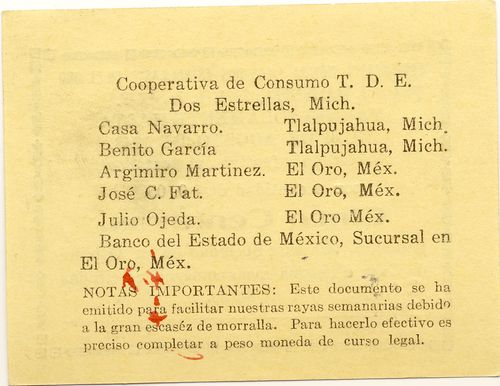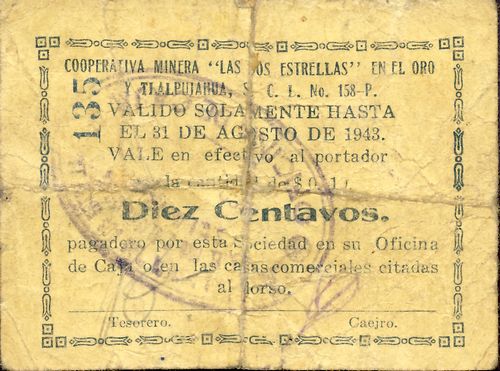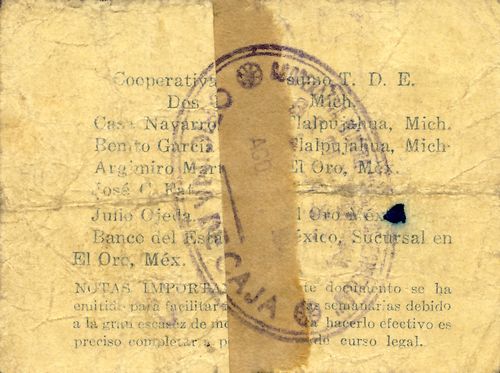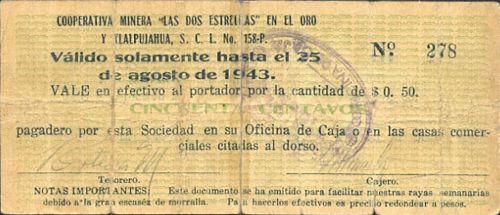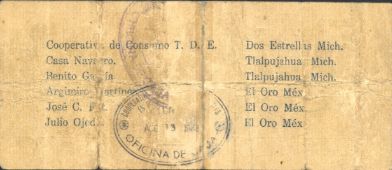 from
to
total
number
total
value
5c
includes numbers 2 to 3

CNBanxico #11615

10c
includes numbers 4

CNBanxico #11614

to 135
50c
includes number 278

CNBanxico #11617
The time-limit was then removed.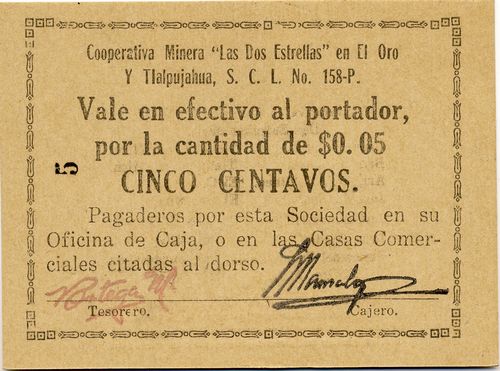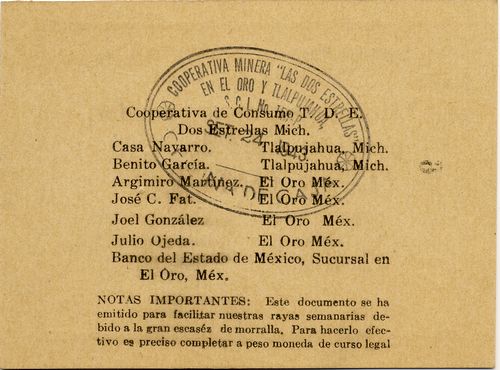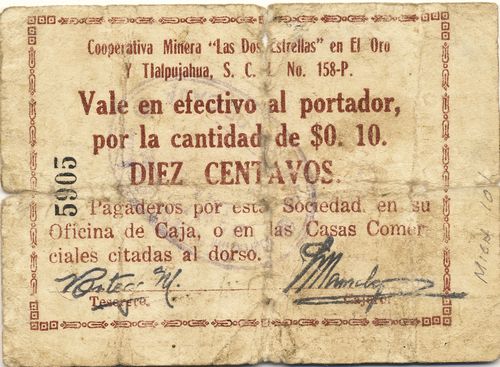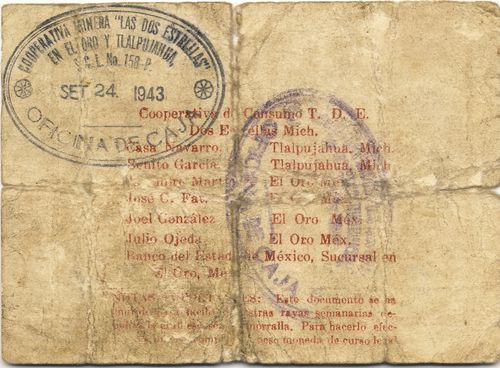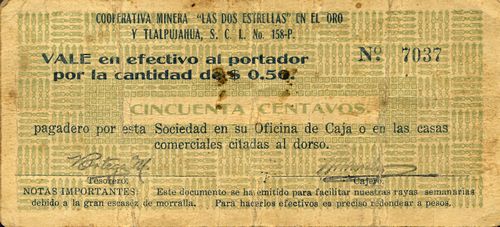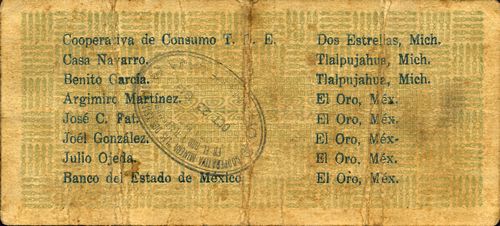 from
to
total
number
total
value
5c
includes number 5
10c
includes numbers 4

CNBanxico #11616

to 5905
50c
includes numbers 5552

CNBanxico #5249

to 7317

CNBanxico #11618