Private issues
Real de Catorce
Ferrocarril Ogarrio
In 1891 the Ferrocarril de Vanegas, Cedral y Matehuala built a branch line (with switchback) from San Isidro halfway up the mountain to El Potrero, eight kilometres north of the magical town of Real de Catorce. Then, on 23 July 1897 construction began on an extension from El Potrero to Real de Catorce, tunneling through the mountain. The railway's owner, Pedro de la Maza, named it Ferrocarril Ogarrio, in homage to his birthplace in Ogarrio, near Santander, Spain.
Among the archives that were thrown into landfill by the new owners of the American Bank Note Company was correspondence from 1911 to 1914 for notes for the Ferrocarril OgarrioABNC, 40238. These will have referred to an issue contemplated (and possible effected) during the revolution.
Salinas
The Salinas of Mexico Limited
The Salinas of Mexico Limited was a British company that had a monopoly on the production of salt.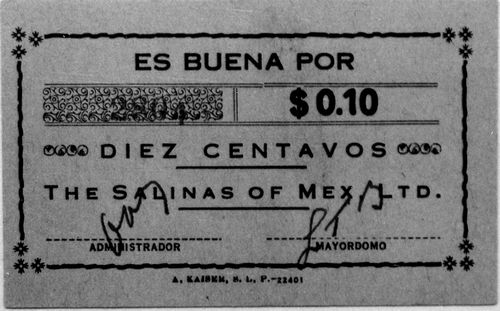 Ahualulco
Hacienda de San Francisco
owned by Valentín Soberón y Castro.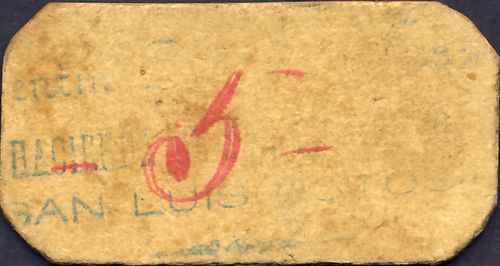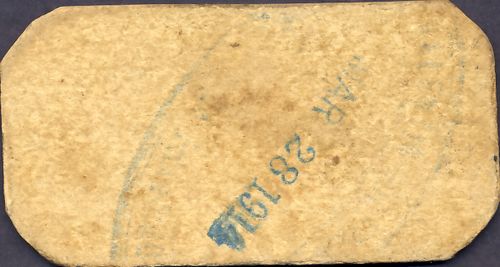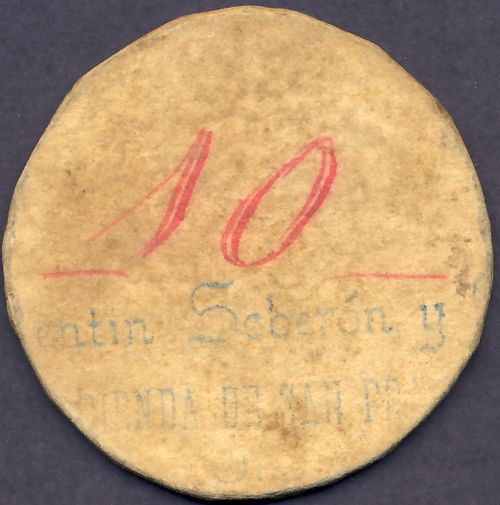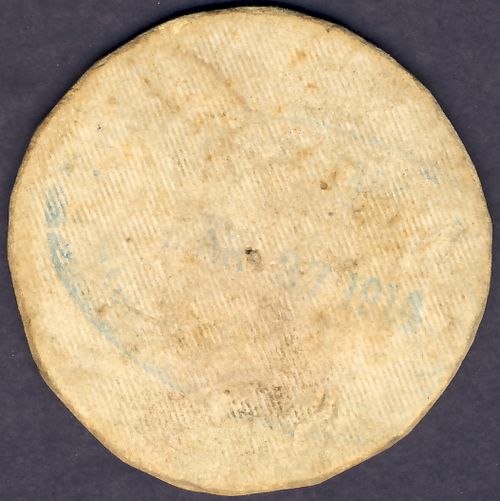 San Luis Potosí
Baños de San José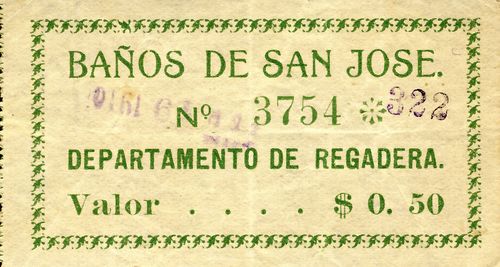 Billares de Gambrinus
run by Jésus Ortiz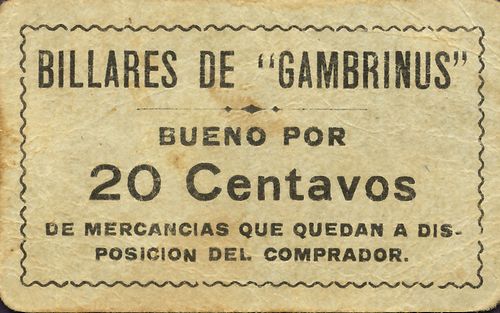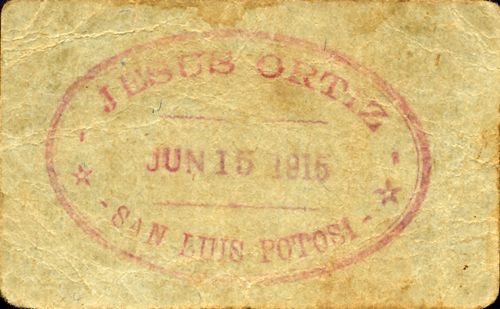 La Dulcería Americana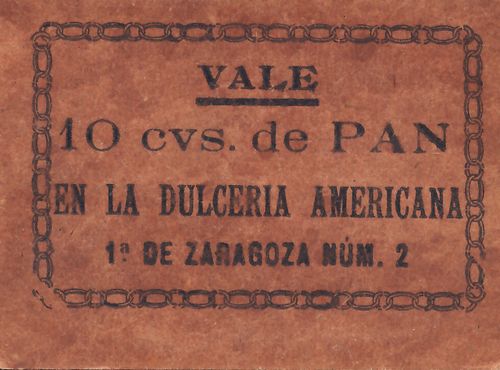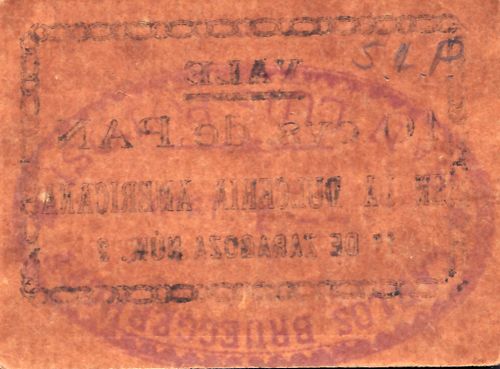 A shop located at 1a de Zaragoza 2 and run by Carlos Brueggerhoff. Carlos Brueggerhoff was the Director General and manager of the Compañía Manufacturera de Galletas y Dulces, established in San Luis Potosí in 1903 by various investors and entrepreneurs and with the manager of the Banco de San Luis Potosí, Antonio Fernández Noval, on the board. The company built a factory opposite the railway station, installed machinery imported from Europe, and employed 100 people making bread, biscuits, cakes and chocolatesEl Contemporaneo, San Luis Potosí, Tomo VIII, Núm. 1523, 29 August 1903; El Contemporaneo, Tomo IX, Núm. 1703, 15 April 1904.
Sociedad Cooperativa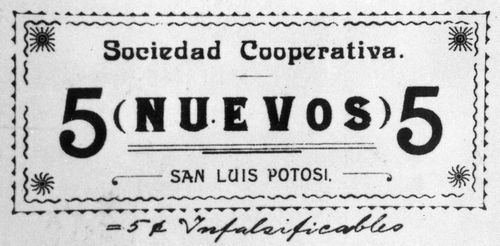 Neveria y Salon de Refrescos
An ice cream parlour run by Stefanie Herzog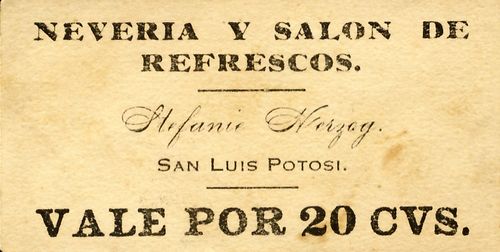 El Salto
T. Arias
A $2 blue cartón dated 28 June 1915[image needed].