Private issues
We know of four notes issued by cantinas.
Cantina "El Sol"
The cantina "El Sol" issued a 10c note.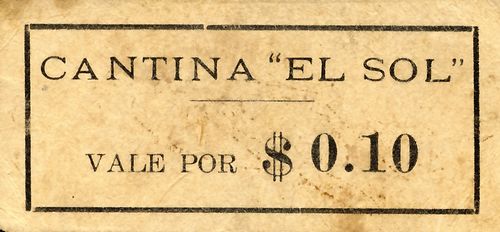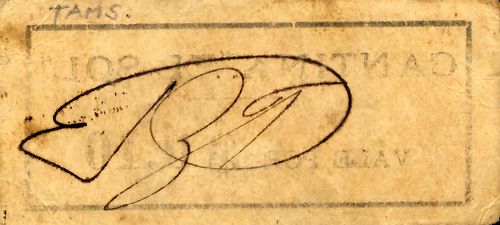 Cantina del Comercio
The Cantina del Comercio, of Manuel Blanco Sierra y Cía, of calle del Mercado 1031, issued a similar 10c note.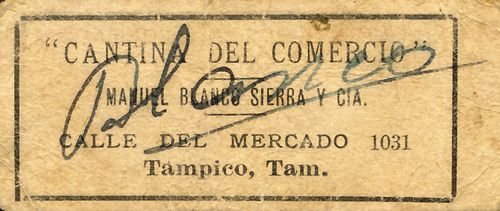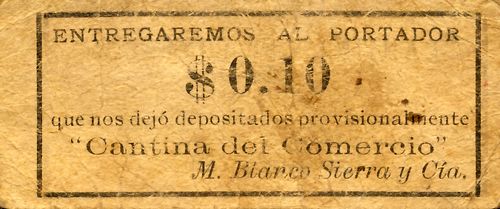 Cantina La Covacha
The nearby Cantina La Covacha, of V. Setien, in calle Bajo Mercado 1030, issued a 20c note.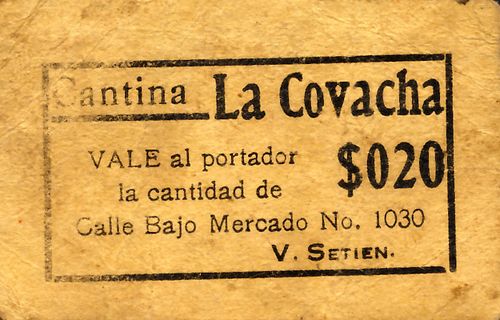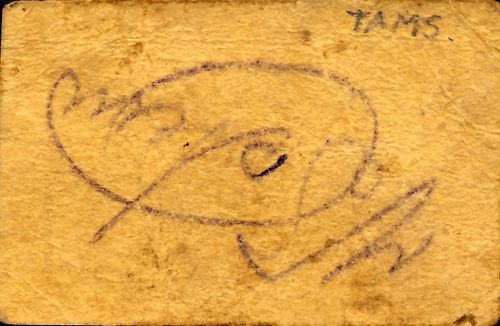 "El Louvre"
The cantina and restaurant "El Louvre" on the corner of calles Estado and Aurora issued a note for 50 centavos.
Maury & Ramón.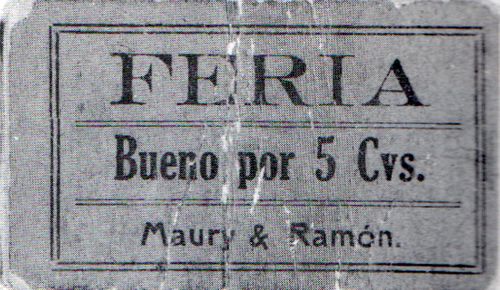 A cartón for 5c in change (feria).
Compañía Eléctrica de Luz, Fuerza y Tracción de Tampico, S. A.
The catalogues list various tickets from this tram company but we need further documentary evidence before we can agree that these were used as paper currency.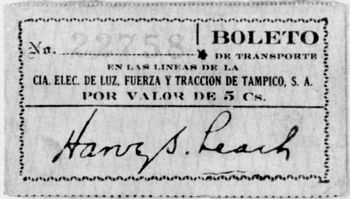 The Compañía Eléctrica de Luz, Fuerza y Tracción was registered in London on 24 May 1912. It purchased Tampico's animal tramway and electricity company and ordered new trams from Wason in Massachusetts on 16 August 1913. The new vehicles arrived in Tampico in 1914 in the heat of the Mexican Revolution and the date when they started running is unknown.
Tampico Banking Corporation
Among the archives that were thrown into landfill by the new owners of the American Bank Note Company was correspondence from 1921-1926 on notes for the Tampico Banking CorporationABNC, 40422.00. This might have been for a proposed (and possibly effected) issue of low value notes, to address the same shortage as the Comisión Monetaria notes in Mexico City.