Private issues
We know of four notes issued by cantinas.
Cantina "El Sol"
The cantina "El Sol" issued a 10c note.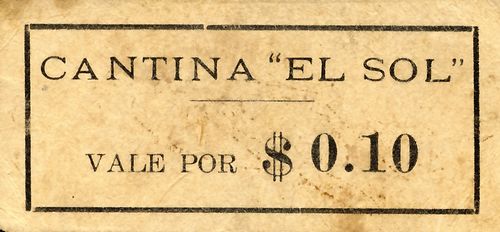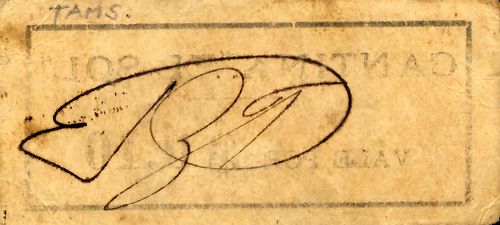 Cantina del Comercio
The Cantina del Comercio, of Manuel Blanco Sierra y Cía, of calle del Mercado 1031, issued a similar 10c note.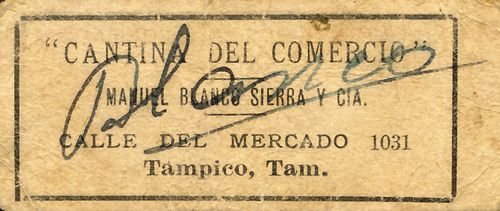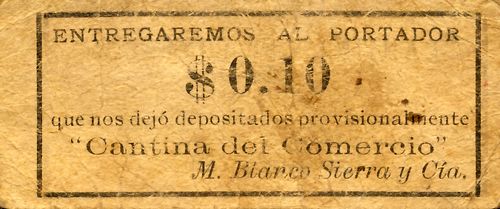 Cantina La Covacha
The nearby Cantina La Covacha, of V. Setien, in calle Bajo Mercado 1030, issued a 20c note.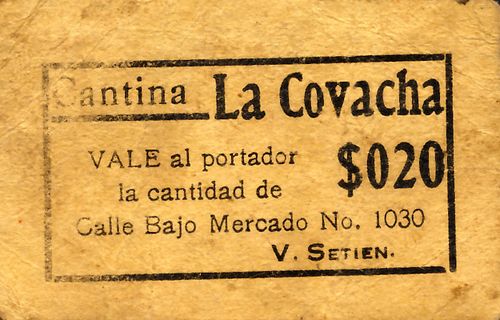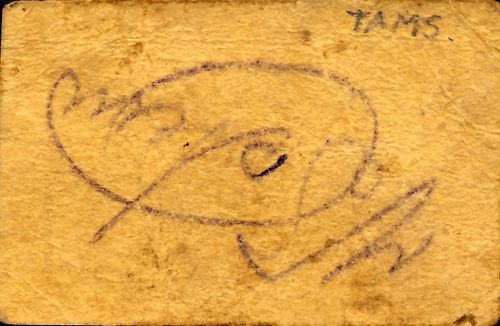 "El Louvre"
The cantina and restaurant "El Louvre" on the corner of calles Estado and Aurora issued a note for 50 centavos.
Maury & Ramón.
A cartón for 5c.
Tampico Banking Corporation
Among the archives that were thrown into landfill by the new owners of the American Bank Note Company was correspondence from 1921-1926 on notes for the Tampico Banking CorporationABNC, 40422.00. This might have been for a proposed (and possibly effected) issue of low value notes, to address the same shortage as the Comisión Monetaria notes in Mexico City.