Municipal issues

Pueblo Viejo
Pueblo Viejo is a town in northern Veracruz, just across the state border from Tampico, Tamaulipas.
This might be a municipal issue or a private issue, backed up by a deposit in the Tesorería Municipal.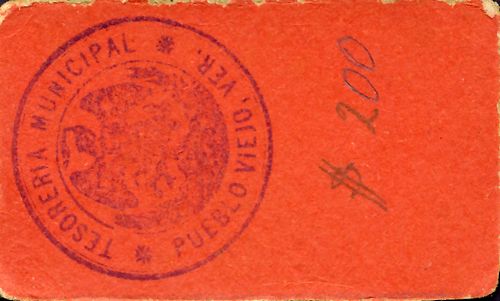 Chicontepec
Chicontepec is a municipality located in the north of the state of Veracruz.
We know of three values (5c, 10c and 50c). The 50c is dated 5 April 1915.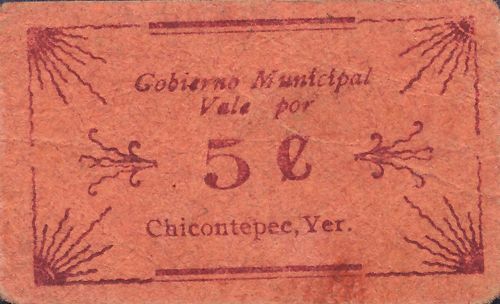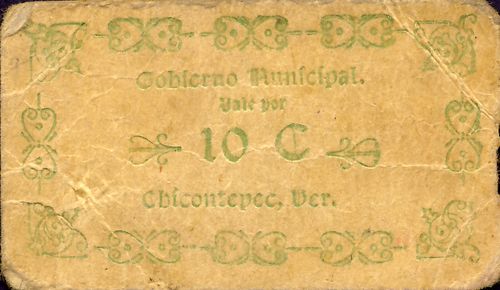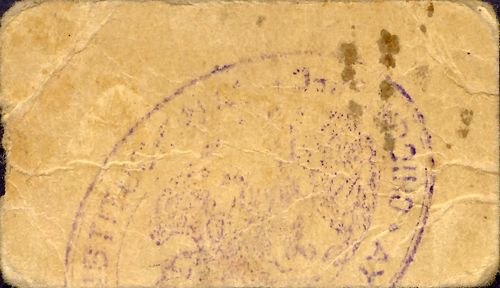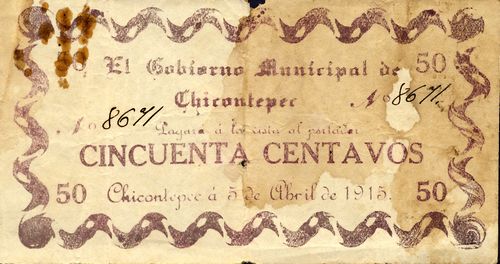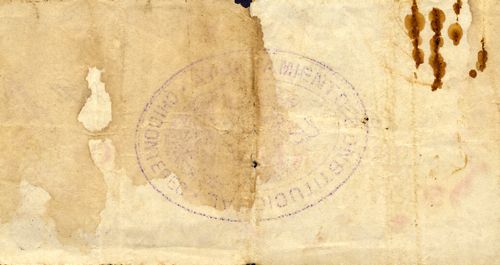 from
to
total
number
total
number
5c
10c
50c
includes number 8671
Ixhuatlán
There are three Ixhuatláns in the state, but given the common design this must come from Ixhuatlán de Madero, which shares a boundary with Chicontepec.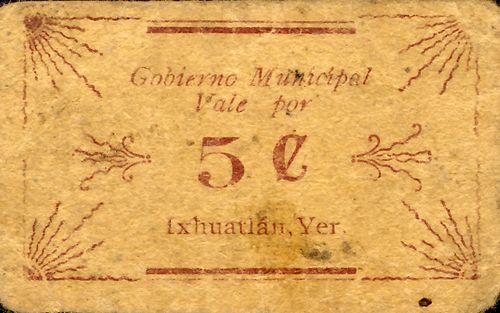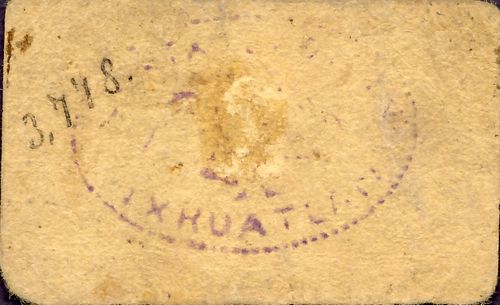 from
to
total
number
total
number
5c
includes number 3778
Xalapa
In mid 1915, given the lack of cash and to facilitate the payment of basic necessities, the Junta de Administración Civil of Xalapa requested authorization from the governor to issue cheques of one and two centavos, which could be changed, when the situation required, by cartones or the fractional currency that was in circulation, but this petition was rejected.AHX, Acts of Cabildo, book 109, session of June 18, 1915, pp. 11-12, session of June 21, 1915, page 14, session of June 25, 1915, page 15; June 25, 1915, page 16, session of July 2, 1915, page 22, and session of July 12, 1915, page 29.